IN THIS POST: Looking for new writing journal prompts? This post has exactly what you need, with enough journal writing prompts to keep you writing for years. Plus, grab a printable list of 30 prompts to get you started immediately.
The fantastic thing about writing for yourself — a.k.a. journaling — is: There Are No Rules! No editing, no critiques, no deadlines. It's just you with your thoughts & ideas — a way to get out of your head and get on with life!
Let's talk about:
1. Why you should journal
2. How to find time
3. Different ways to journal
4. Where to find the best journal writing prompts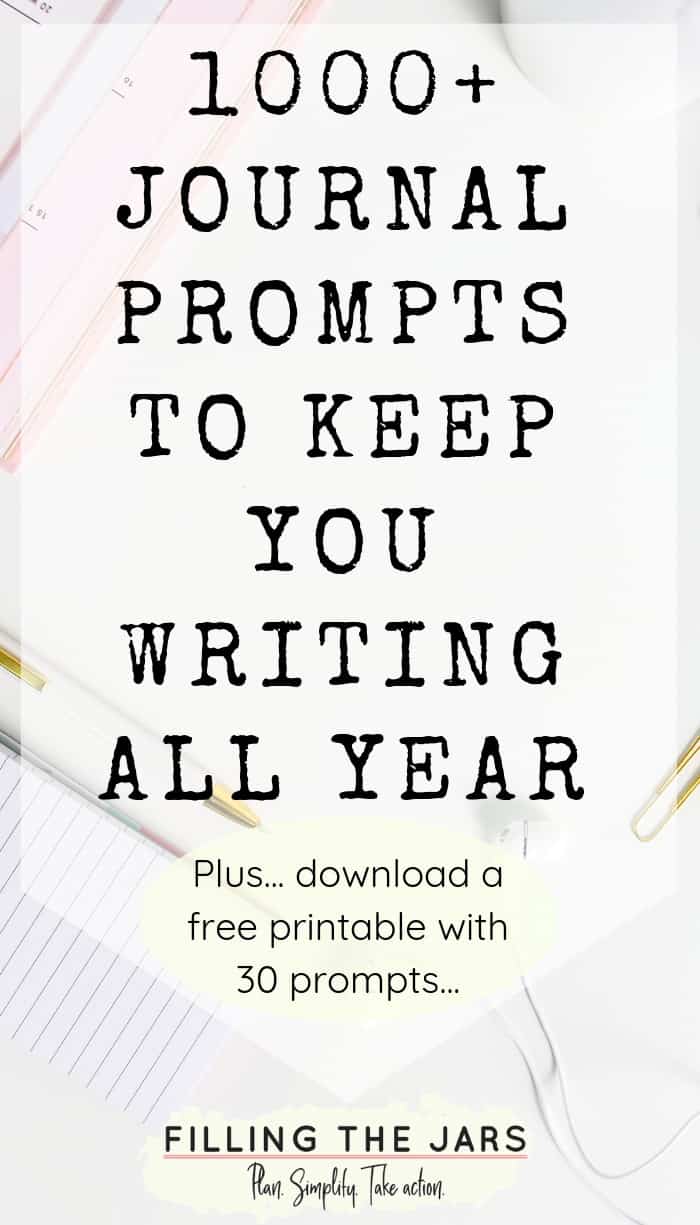 This post may contain affiliate links. If you choose to purchase through an affiliate link, I may receive a small commission at no additional cost to you. You can see my full disclaimer here.
The best thing about journaling is: There Are No Rules! #writing #journaling
Click To Tweet
Why Should You Journal?
Writing gets your brain working. The process of moving thoughts from your brain to the outside world (paper, computer, whatever) stimulates creativity and the ability to think clearly.
Journaling is like a brain dump with purpose. Get all of that extra stuff out of your head so you can be more organized, productive, and present. While a brain dump is often just a list of tasks, journaling ventures into the areas of thoughts, dreams, and stuff we might hesitate to put on a task list.
Sometimes you think your daily writing will go in a certain direction, but midway through it takes a 90-degree turn into something you didn't expect. And that is absolutely perfect, because it means you are really letting go of the junk in your head.
Just this week I wrote a couple of responses to daily journal prompts that ended up having nothing at all to do with the original word prompt. At first I tried to bring myself back onto the topic, but then I just let go and let everything out. Wow, talk about a revelation!
Sometimes you don't even know what's in your head until you read it on the page in front of you. Is that good or bad? Well, it's good, but it can be a little scary.
Just because you wrote about a situation that you have strong feelings about doesn't mean you HAVE to do something about it.
However, if you find yourself repeatedly writing about the same situation, it's a good indication that you SHOULD consider making some changes in your life.
Those could be major changes, so before you jump in and change everything, explore those feelings with more writing.
Sometimes you just have a bad day and write about it. That doesn't mean you should run away and start a new life. But if you have a LOT of bad days, then listen to yourself.
If your writing begins to frighten or confuse you, seek out a professional to help you make sense of it. Find a professional to help you work through those feelings and get perspective.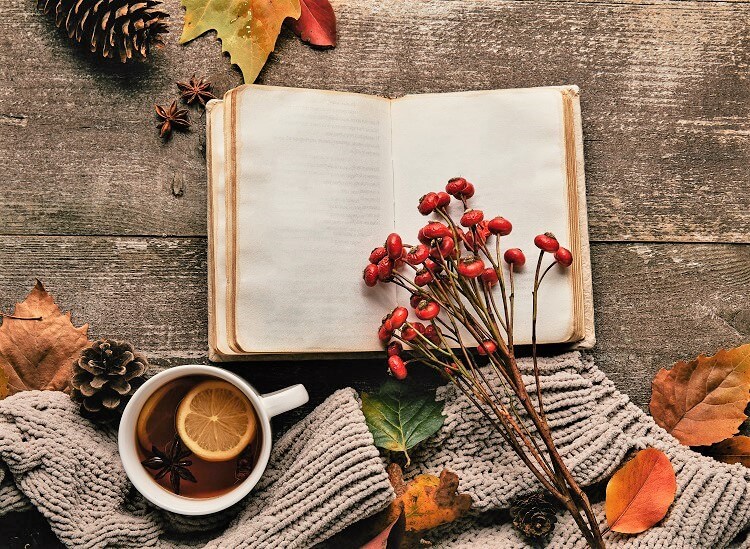 Finding Time to Write
The most common "directions" say to write for about 15 minutes or 500 words. When is the best time to write? Well, whenever works for you!
If you're a "regular" writer or blogger, try beginning your day with a writing session sparked by a creative journal writing prompt. Spend 15 minutes or so writing as quickly as possible about something that may have nothing at all to do with what you're planning to write for "work."
I like to brain dump task lists at night before bed, and then do a 15-minute writing session on the computer in the morning. It REALLY gets my brain moving.
Some people prefer to write at night, giving them a chance to reflect and process the day.
Try both and see what works best for you!
Sometimes you don't know what's in your head until you read it on the page in front of you. #writing #journaling
Click To Tweet
Ways to Use Writing Prompts
You don't actually NEED a prompt or anything fancy to journal, but they can help. Turning your journal time into a bit of a ritual gives it importance, makes it something you can look forward to doing for yourself.
Pen to paper – Whether writing in a formal journal or in a simple notebook, the hand-eye coordination required to write by hand can be an important part of the writing process for some people. Plus, it's ultra-portable.
Check out my top 6 picks for best journals for writing.
I've found that when writing by hand, it REALLY helps to use a pen that writes smoothly — pens that scratch or skip drive me crazy. My favorites are Pilot G-2 07 for a bolder line and Pentel RSVP Medium for a finer line.
Computer – This is my favorite because I type MUCH faster than I write by hand. It's so easy to open a Word doc or Google doc and just start letting the words fly. The only drawback is that I prefer a regular keyboard, which means no journaling on the desktop when I'm out and about.
Speaking – You can use a speech-to-text program to speak your thoughts and then save them as writings for future review. My favorite app is otter.ai, which syncs across all of my devices and is easy to copy/paste into document form.
Find Your Perfect Journal Writing Prompts
Choose whatever works for you: word, phrase, quote, photo. You can find prompts online or from a book.
If you're stuck for inspiration and prompts, here is the list you need!
You're sure to find a writing prompt here that will spark your imagination and get your words flowing.
There are more than 1200 prompts on this list. Yes, I counted. 😉
Fill in the form below to get a printable list of adult-focused journal prompts:
Altogether, that's plenty to keep you writing every single day!
Still not enough? You'll love this writing prompt generator that gives you a new prompt every time you refresh the page. It's so much fun!
More Writing Prompt Collections in Book and Kindle Form:
If you don't feel ready to sit down and bang out 500+ words every day on the computer or write until your hand hurts, check out these books with more creative ways to journal:
Not a writer, but still want to journal?
Here are some fun posts about alternate ways to journal: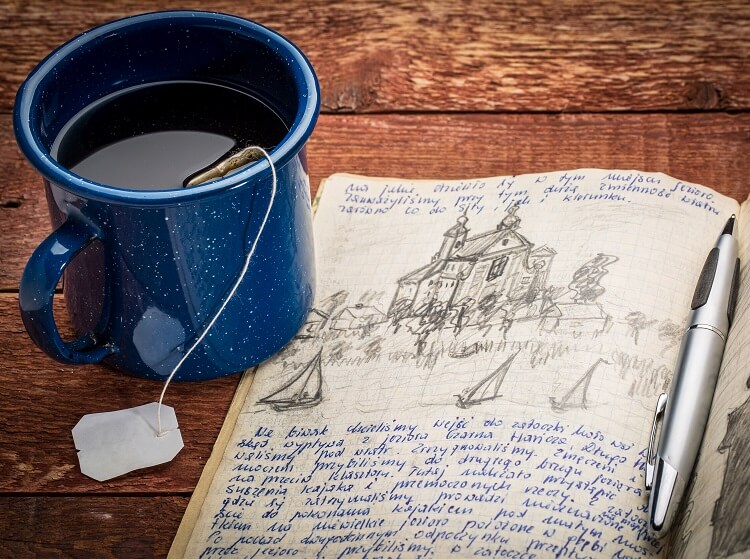 Remember — Your Journal is YOU
Your journal becomes a record of your history.
It's not necessarily like a diary, describing daily events, the weather, or things like that. Sure, you may have free write days where those things come out because you simply can't think of anything else to write. And that's okay, it still gets your mind moving.
Or, if you're doing a directed challenge, you may believe that writing a short story in response to a prompt has nothing to do with your real life. But it does.
Part of YOU ends up in every journal entry, every piece of writing. Embrace that, let it all out.
Are you afraid to journal? Are you afraid someone will read your writings? Write anyway, even if you have to do it in a password-protected document. That way, your thoughts remain safely tucked away, accessible only to you.
Here are some suggestions for how to keep a private online journal.
Or — although it hurts me to even suggest this — write it out and burn it. Let the bad stuff go.
Favorite Writing Supplies
Part of YOU ends up in every journal entry, every piece of writing. Embrace that, let it all out. #journaling #writing
Click To Tweet
Remember to periodically go back and read some of your writings.
Trust me, you will forget some things you've written. Reading about them again will make you laugh, cry… or it could even make you relieved and proud that you survived a crazy time of life.
Now, go write! Discover yourself as you Build Your Best Life!
Don't forget to grab your free printable journal writing prompts!
---
Did you enjoy this post? Know someone else who might like it? Please take a moment to share on Pinterest, Facebook, or your favorite social media… (Click the sharing buttons at the top or bottom of the post.) Thank you!
First published February 3, 2017.
Updated March 28, 2021.