If you're not a naturally confident person, building your self-esteem takes intentional, conscious work. But it IS possible, and it's worth every moment of effort! Use these 28 confidence journal prompts as a step to help you stop comparing yourself to others and, instead, revel in your uniqueness. Don't forget to grab the printable version!
Turning negative thoughts into positives is part of building a great life, which is why it's essential to have plenty of journal writing prompts in your intentional living toolbox.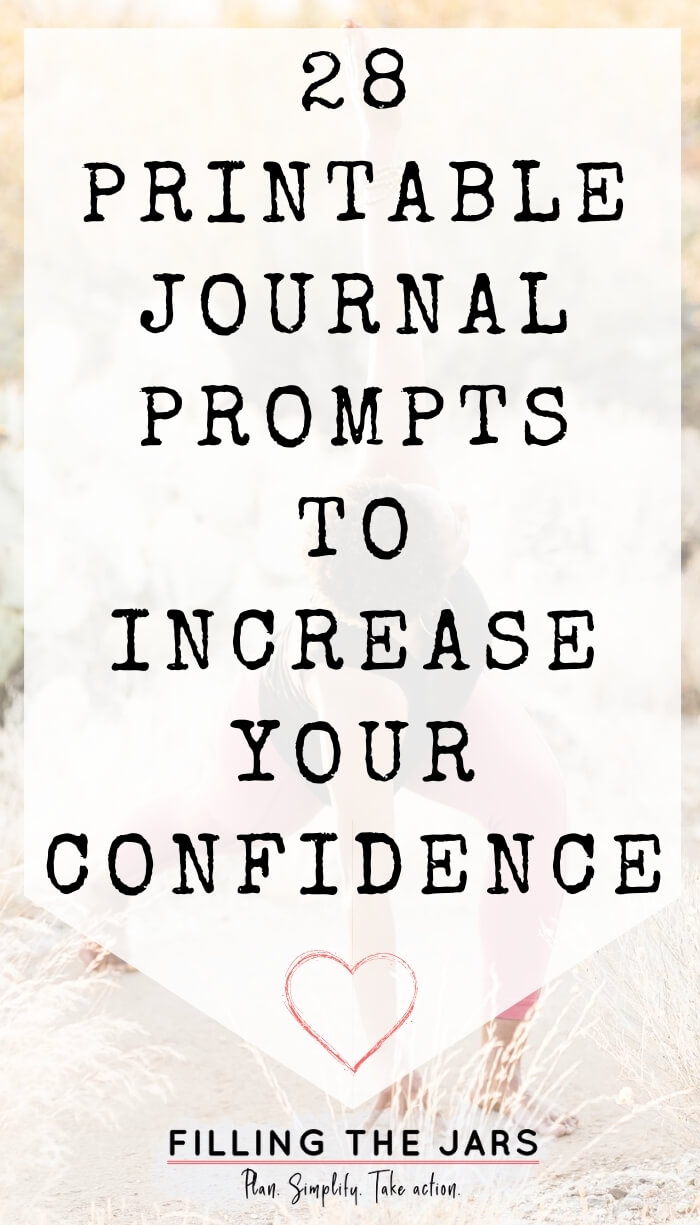 This post may contain affiliate links. If you choose to purchase through an affiliate link, I may receive a small commission at no additional cost to you. You can see my full disclaimer here.
What It Really Means to Develop Your Confidence
Is it really possible to gain self-confidence through journaling?
Obviously that answer varies from person to person. And of course there is more to the entire process than simply writing. It requires ACTION to change your thoughts AND the things you do and say.
Journaling is an important part of this because writing about self-confidence allows your mind to develop new, positive thought patterns. This becomes especially powerful when combined with the positivity of daily motivational phrases and self-confidence quotes.
If you've never been a confident person, the idea of changing may feel overwhelming or impossible.
You're probably constantly in awe of how everyone else seems to have it all together. Perhaps you think of yourself as someone who 'just' has 'regular' looks and a 'regular' job and a 'regular' life. You don't think of yourself as anything special — and deep down, you don't believe you'll ever do or be anything extraordinary.
HEAR THIS:
You are ALREADY extraordinary!
You are uniquely gorgeous!
Regular people do amazing things every single day!
And guess what? NOBODY has it all together all the time!
No time to read the entire post? >> Click here to get the printable prompts. <<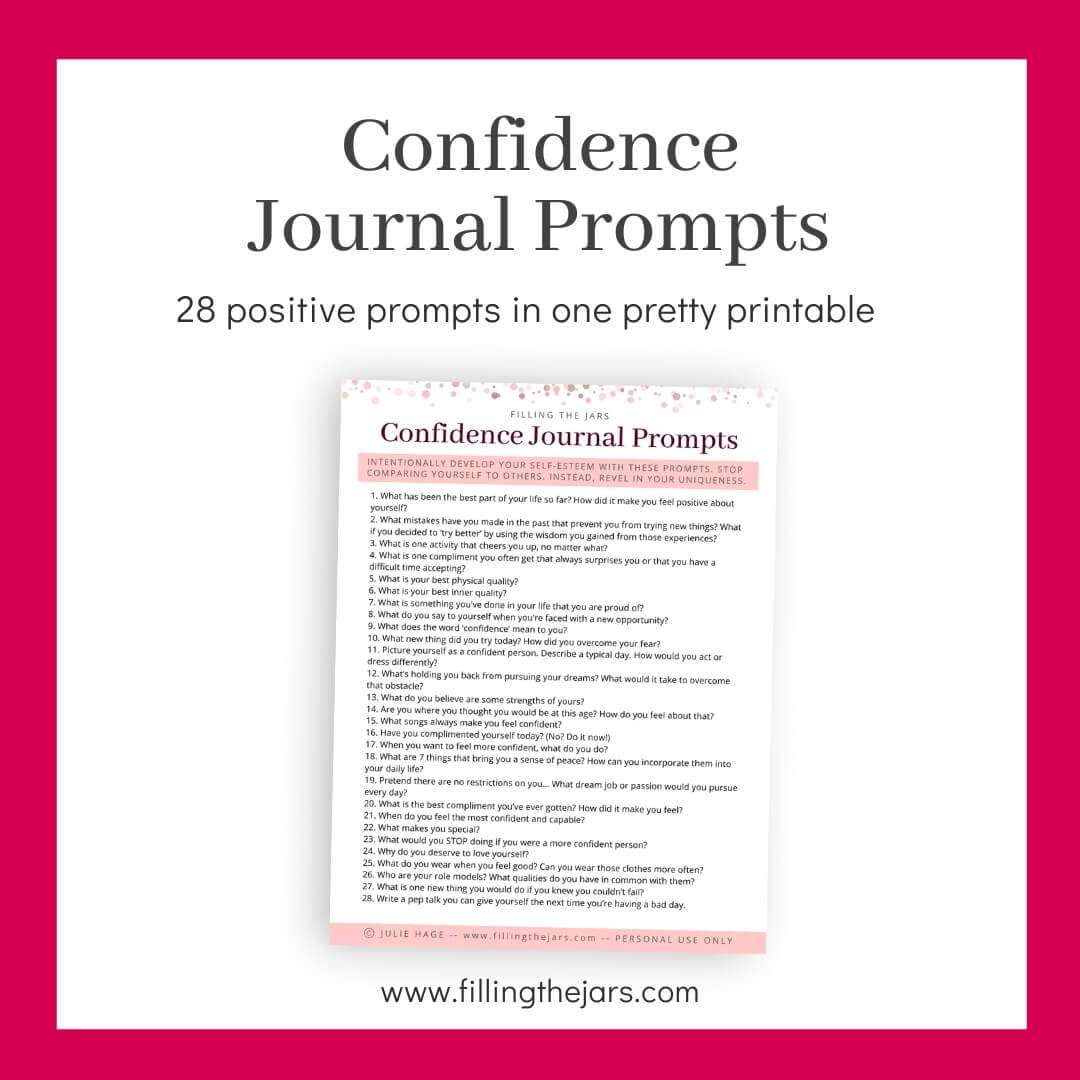 ---
Improving confidence is not about making changes so you can compare yourself more favorably to others. Rather, it's about:
realizing there is no need to compare at all
learning to trust ourselves
releasing the guilt
recognizing and illuminating the parts we love about ourselves
But what if your confidence is so low due to overwhelm, overthinking, and possible other issues, that you prefer to always stay in the background and never shine?
Well, my friend, although I know exactly how you feel, that's actually a big problem.
Why? Because YOU ARE AMAZING. You are unique. You are worthy. You are needed. And keeping all of that hidden away is a disservice to yourself and the people around you.
Instead of comparing, aim to INSPIRE.
The more self-confidence you have, the more ready you will be to step up when you feel called to do so.
And the great thing? It doesn't matter what you look like or whether or not you can speak in public or write a best-selling book.
However, beginning the journey of developing your confidence may be extremely scary. I understand! Let's start small with some self-esteem journaling.
28 Confidence Journal Prompts
Regularly spend some quiet time writing your responses, and then evaluate how your thinking and physical bearing changes after a month.
One trick you might want to try: keep a mirror handy while you're writing. Sometimes it helps to 'talk things through' with your reflection when you can't find the words to put on paper.
1. What has been the best part of your life so far? How did it make you feel positive about yourself?
2. What mistakes have you made in the past that prevent you from trying new things? What if you decided to 'try better' by using the wisdom you gained from those experiences?
3. What is one activity that cheers you up, no matter what?
4. What is one compliment you often get that always surprises you or that you have a difficult time accepting?
5. What is your best physical quality?
6. What is your best inner quality?
7. What is something you've done in your life that you are proud of?
8. What do you say to yourself when you're faced with a new opportunity?
9. What does the word 'confidence' mean to you?
10. What new thing did you try today? How did you overcome your fear?
11. Picture yourself as a confident person. Describe a typical day. How would you act or dress differently?
12. What's holding you back from pursuing your dreams? What would it take to overcome that obstacle?
13. What do you believe are some strengths of yours?
14. Are you where you thought you would be at this age? How do you feel about that?
15. What songs always make you feel confident?
16. Have you complimented yourself today? (No? Do it now!)
17. When you want to feel more confident, what do you do?
18. What are 7 things that bring you a sense of peace? How can you incorporate them into your daily life?
19. Pretend there are no restrictions on you… What dream job or passion would you pursue every day?
20. What is the best compliment you've ever gotten? How did it make you feel?
21. When do you feel the most confident and capable?
22. What makes you special?
23. What would you STOP doing if you were a more confident person?
24. Why do you deserve to love yourself?
25. What do you wear when you feel good? Can you wear those clothes more often?
26. Who are your role models? What qualities do you have in common with them?
27. What is one new thing you would do if you knew you couldn't fail?
28. Write a pep talk you can give yourself the next time you're having a bad day.
Fill out the form below to have your printable journal prompts for self-confidence sent right to your inbox:
---
How to Begin a New Journaling Routine?
Maybe you're eager to gain more self-confidence motivation and you like these prompts, but you're not exactly sure how to 'do' journaling?
There's really no special secret. You can journal anywhere and anytime, although finding an inspirational place to write at a specific daily time is always nice.
Every day is ideal if you can manage it. Fifteen minutes of journaling in the morning or evening will work wonders.
Do you need specific tools like a personalized leather-bound journal, an amazing RocketBook notebook, or a beautiful rose-gold pen?
Those things are great, and they may make your journaling time feel more special, but you don't actually NEED any of them.
You can write in a regular notebook and use any writing instrument you like — my favorites are Pilot black G-2 pens and Frixion erasable pens in soooo many colors.
You can type your journal entries in a Word document or online in Google Docs.
You can even use a voice-to-text app if it's easier to speak than write. I love and use Otter.ai because it syncs across all of my devices whether they are Apple, android, or Windows-based.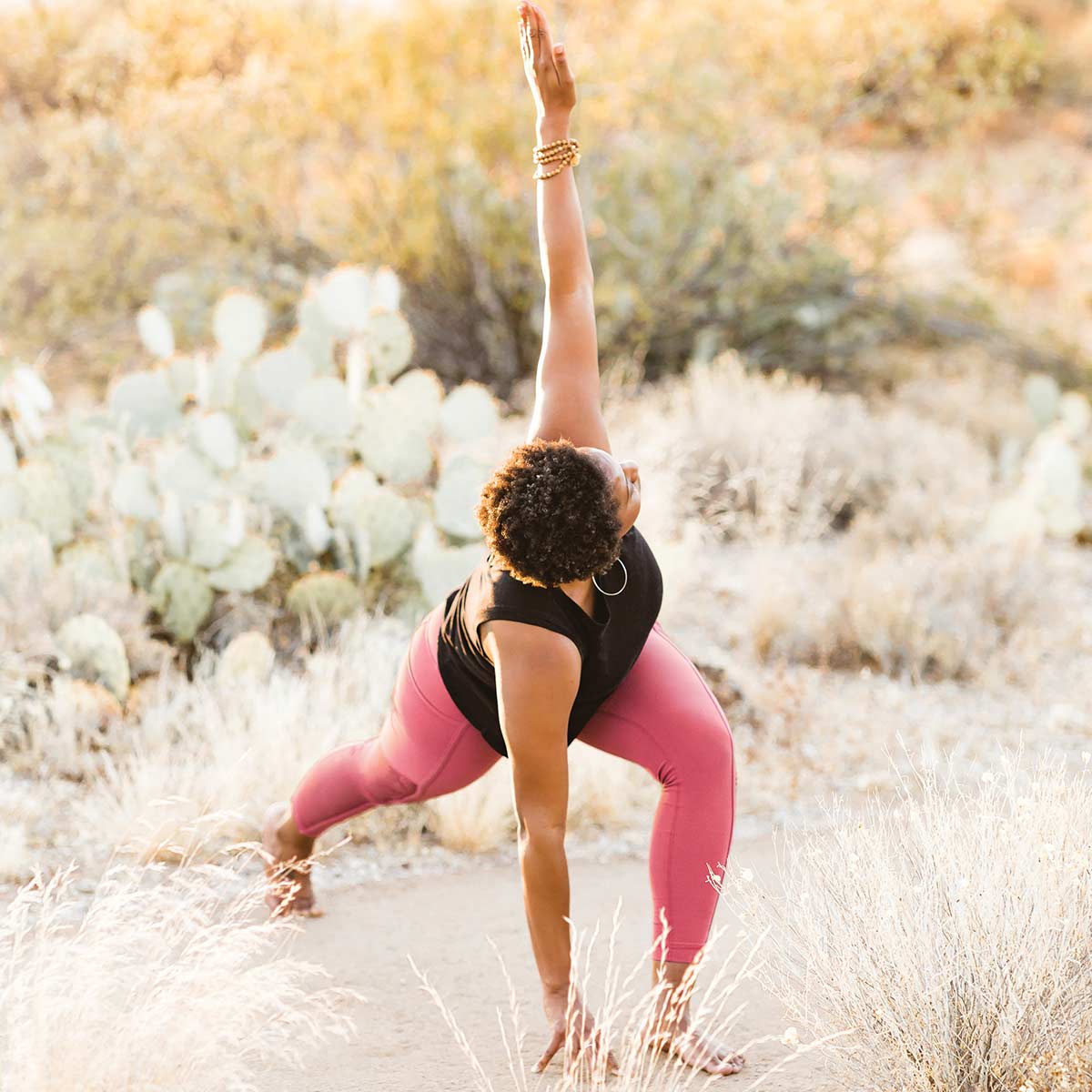 ---
The most important thing is to begin… and then continue.
Don't worry about trying to get it all 'right.' This is journaling — there are no rules and you can't possibly mess it up! Plus, you know… there's that whole 'confidence' thing. 😉
Related Posts and Prompts
Stop Thinking and Start Doing: A Goal Setting Starter Plan
Journal Prompts For Women: 20 Essential Questions
Pursuing Your Passion: Recognize the Spark and Let It Ignite You
25 Killer Actions to Boost Your Self-Confidence — zen habits
32 Journal Prompts for Self-Discovery and Clarity
Favorite Writing Supplies
Concluding Thoughts on Confidence Journaling
Using these confidence journal prompts doesn't have to be a once-and-done kind of thing. Having a set of journal prompts like these means you can track your self-confidence journey as you work toward improving yourself and your attitude.
You can use these prompts every 3-6 months to see how you're doing and how far you have come. If you notice things slipping, it's easier to catch at 3 months than waiting years and sinking into an ever-deeper hole of poor self-confidence.
Improving your self-esteem is vital to living as happily as possible. As you work through these prompts, you'll discover further steps to take that will increase your confidence even more as you Build Your Best Life.
You've got this!
Don't forget to grab your printable journal prompts:
---
Did you enjoy this post? Know someone else who might like it? Please take a moment to share on Pinterest, Facebook, or your favorite social media… (Click the sharing buttons at the bottom of the post.) Thank you!