These 30 journaling prompts for adults are a great combination of life reflection, future dreaming, and a few fun things to keep everything from getting too heavy. To make it easy to begin journaling as an adult, be sure to sign up at the end of the post for your free printable journal prompts for adults.
Need even more prompts? Check out this collection of hundreds of journal writing prompts to inspire all the different facets of your daily writing practice.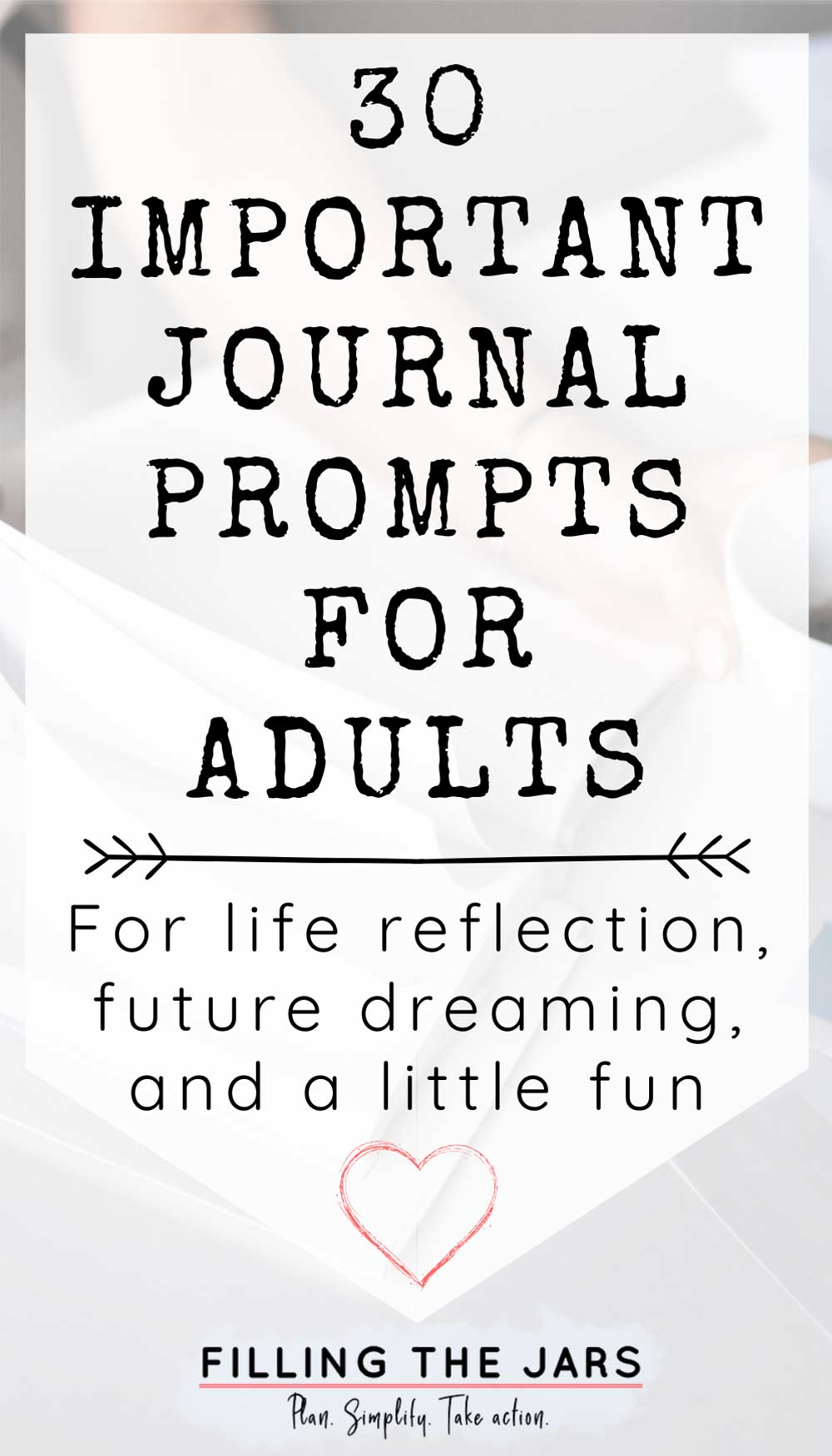 This post may contain affiliate links. If you choose to purchase through an affiliate link, I may receive a small commission at no additional cost to you. You can see my full disclaimer here.
What Should You Write In a Journal?
I'm pretty sure we all know by now that adulting can sometimes be really hard — except for being able to eat dessert for dinner whenever you feel like it. 😉
There's something about journaling as an adult that's totally different than those ramblings about your latest crush that you may have filled page after page with when you were younger.
If you kept your 'diary' into your later teen years, you may have noticed a shift in what you wrote about. You began to ponder larger life decisions, while still chafing under the restrictions of not yet being an adult.
But likely at some point you got busy with 'regular life' and dropped journaling as a daily habit.
Well… it's time to begin writing again! Believe me, this does not have to be difficult!
So grab one of those old composition books you have lying around — or upgrade to a more adult-style refillable journal — and start surprising yourself.
You can journal as an adult to work out problems you're having, express gratitude and positivity, explore fiction story ideas, career thoughts, and really anything that pops into your head.
If you don't feel like you know what to write, you can track the facts of what happens each day like a diary. There's nothing wrong with that!
But sometimes it's nice to have prompts like the ones in this post to get your mind working — especially if you haven't touched pen to journal paper in years.
What Are the Benefits of Journal Writing?
Using daily journal prompts for adults can help you connect with your inner strength and change your personal story.
Journaling provides you with a fantastic way to delve into your feelings. It can also spark your creativity for other pursuits.
What I've noticed about daily journaling:
Less scattered thinking / overwhelm. Journaling helps you sort through feelings and get your thoughts in order. Even if your daily journaling is all about making lists, it still counts!
Whether your journal turns into a diary, a work of fiction, a memoir, or a training manual, your mind will appreciate the relief of releasing the pent-up thoughts and 'stuff.'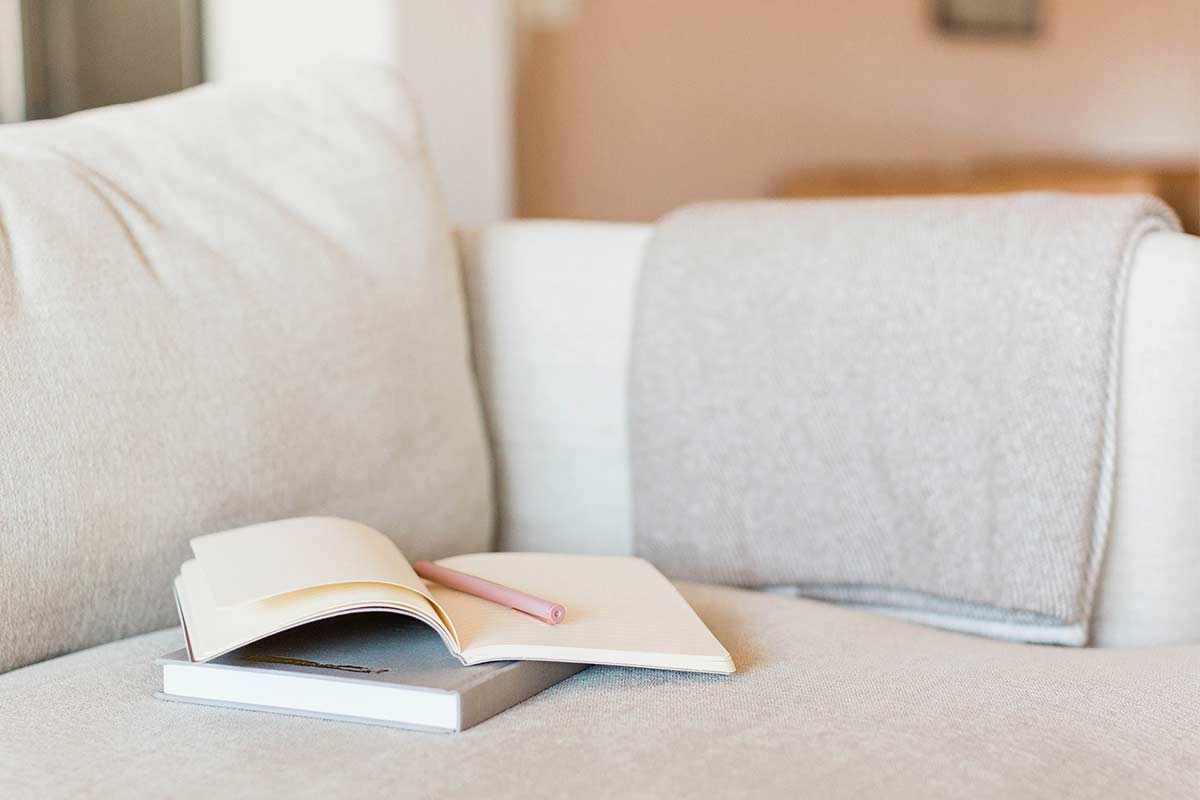 ---
It's a form of self-care. Taking time for yourself and getting feelings out in a safe way is so important for your well-being!
Allowing your thoughts to escape from your mind and rest elsewhere is an incredibly liberating experience. First, by working through the fear you may have of simply expressing the thoughts. Second, by removing them from your internal overloaded 'must remember' list.
Increased creativity. This is especially important if you create content for a living. It also gets your mind moving to help you enjoy your favorite creative hobbies.
By the way, even seemingly simple prompts will absolutely work! Your mind will naturally begin to relate the journal prompts to all sorts of things in your life. And then all you have to do is write…
30 Journaling Prompts for Adults
This list of journal prompts should keep you busy for an entire month if you work through one every day.
Keep reading after the prompts for some no-stress steps to start journaling and recommendations and options for journaling tools to fit your needs.
1. Write about the best decision you ever made. How did you make it? Reasoning or gut instinct?
2. Why do you live where you are?
3. Would you consider living somewhere else? Why or why not?
4. What is your favorite book and why?
5. What is your favorite movie and why?
6. Do you play video games? Why or why not?
7. Write about the BEST aspect of your current job.
8. What ONE thing would you change about your life? How would your life be different?
9. Describe your favorite place to sit.
10. Describe your favorite thing about your house.
11. What is the hardest thing you have ever done? Why was it hard for you? What did you learn?
12. What is your greatest hope for your future? What steps can you take to make it happen?
13. Describe the best trip you've ever taken.
14. Write the birth story of each of your children — or yourself.
15. What are 5 fears you have discarded as you have matured?
16. What are your pet peeves?
17. Tell a short story about your first crush.
18. Describe the morning sky.
19. Write about the sounds of each season.
20. Describe the scents of each season.
21. Write a poem that rhymes about your weekend plans.
22. What do you love to do when it rains?
23. What have your dreams been like lately? Write down the ones you remember.
24. You have been given 3 wishes — what do you do?
25. What is something you never told your parents?
26. Add 7 things to your bucket list.
27. Write about the sun and the moon.
28. Write about light and shadow.
29. What is your preferred method of procrastination?
30. Make a list of your favorite TV shows from each decade of your life.
---
How to Use Personal Writing Prompts
Always remember this: Journaling doesn't have to be hard, because there's no wrong way to do it! You do you, and it will always be okay.
Here are my no-stress steps to easily begin journaling:
Get up 15 minutes early or find 15 minutes before bed.
Schedule this in your planner or set an alarm to remind yourself.
Grab a notebook and pen.
Have you been collecting blank journals and you can't decide which is the 'right' one to use? Close your eyes and pick one. If this is your first time journaling, it really doesn't matter what you use!
Is writing by hand difficult? That's okay! Just open a word document, and you're ready to rock!
Print out the journal prompts for adults PDF and pick one.
I suggest working through the writing prompts in order. That way you can spend your time writing instead of trying to make a decision.
Roll the prompt around in your mind for a minute or so, and then start writing.
I've found that if I use a word doc, sometimes I can close my eyes to picture the written prompt and — eyes still closed — just start writing everything I 'see' in my mind. Try it. You might surprise yourself.
Also… don't overthink the journaling prompt! It's just something to get you started on your daily writing.
Some prompts may be more profound than others and keep you thinking long past your scheduled journaling time. You can always jot down notes and thoughts during the day and come back later for another writing session.
Remember, you don't have to write the 'perfect' journal entry every single day. Your journal is a tool for more intentional living, and it's absolutely fine for it to be messy, disjointed, or whatever you need it to be!
Quotes and Prompts to Inspire Your Journaling
Self-Confidence Quotes: 33 Inspirational Quotes You Need Today
28 Confidence Journal Prompts to Improve Your Self-Esteem
24 Intentional Living Quotes to Inspire Your Best Life
30 Printable Journal Jar Prompts to Inspire Reflection
What Tools Do You Need for Journaling?
Honestly, you don't need anything fancy to get started with journaling.
In fact, technically you don't even need journal prompts, but I love them because they get my brain working. Sometimes it's too overwhelming to face a blank page when it's time to begin writing.
You could easily begin journaling in a word processing app like Google Docs on your phone or computer. Sometimes, when I'm in the flow of writing on my computer, words fly off the ends of my fingers almost before the thought has formed in my head.
Plus, journaling with an electronic app means you can pick up your thoughts and continue writing almost anywhere as long as you use something that syncs between your devices. Many programs like Google Docs and Evernote have this capability.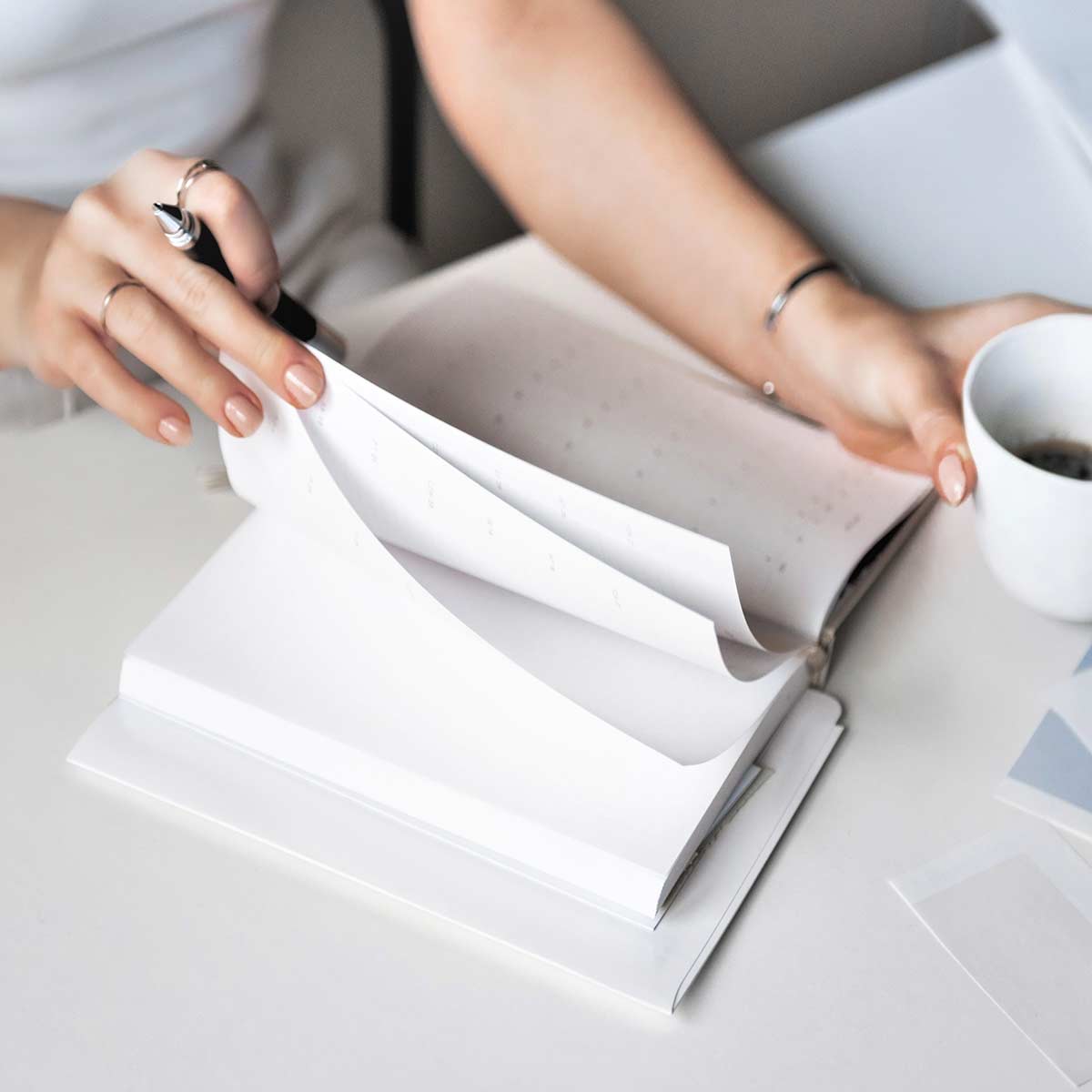 ---
Sometimes you just want to talk about certain prompts. 😉 When that happens, I use Otter.ai — voice to text software that syncs across your devices. This is also great if you want to try daily journaling but don't want to sit still long enough to write or type. Just hit record, talk through your thoughts, and later you can read and think more about what you said.
Remember, there are also many positives to 'classic' journaling with pen and paper. Some studies have suggested that writing by hand may improve certain brain functions and provide other benefits. I also love being able to doodle or create a combination-style journal of art and words.
You don't always have to use one style of journaling. It's totally okay to mix things up from day to day.
You may find one particular journaling style that really lights your journaling passion… if so, keep doing that!
But if the important thing to you is just getting the words out, then use whatever tools you have available.
Ready to move on to 'fancy' journaling beyond your 10-cent back-to-school notebook? Here are some beautiful and fun journaling supplies.
Favorite Writing Supplies
Next Steps for Journaling for Adults
After you've completed these 30 writing prompts for adults, go back and re-read your responses.
Why did you say the things you wrote?
Would you like to add anything or change any of your responses?
Did something — an event or personal epiphany — happen to cause that change?
Ponder your growth over the past month… and then start over again with a new set of prompts!
Build Your Best Life.
You've got this!
Don't forget to sign up below to have the printable journaling prompts for adults sent right to your email…
---
Did you enjoy this post? Know someone else who might like it? Please take a moment to share on Pinterest, Facebook, or your favorite social media… (Click the sharing buttons at the bottom of the post.) Thank you!