These motivational quotes on intentional living were specifically chosen to help your focus for this month. When you find yourself getting off track with your attitude or your goals, intentional growth quotes will help you remember where you're going and how you really want to live.
May is a great time to think about your life. Reflect on the quotes in this post, and then do a brain dump or fill out a dreams and goals worksheet so you can begin to make a plan.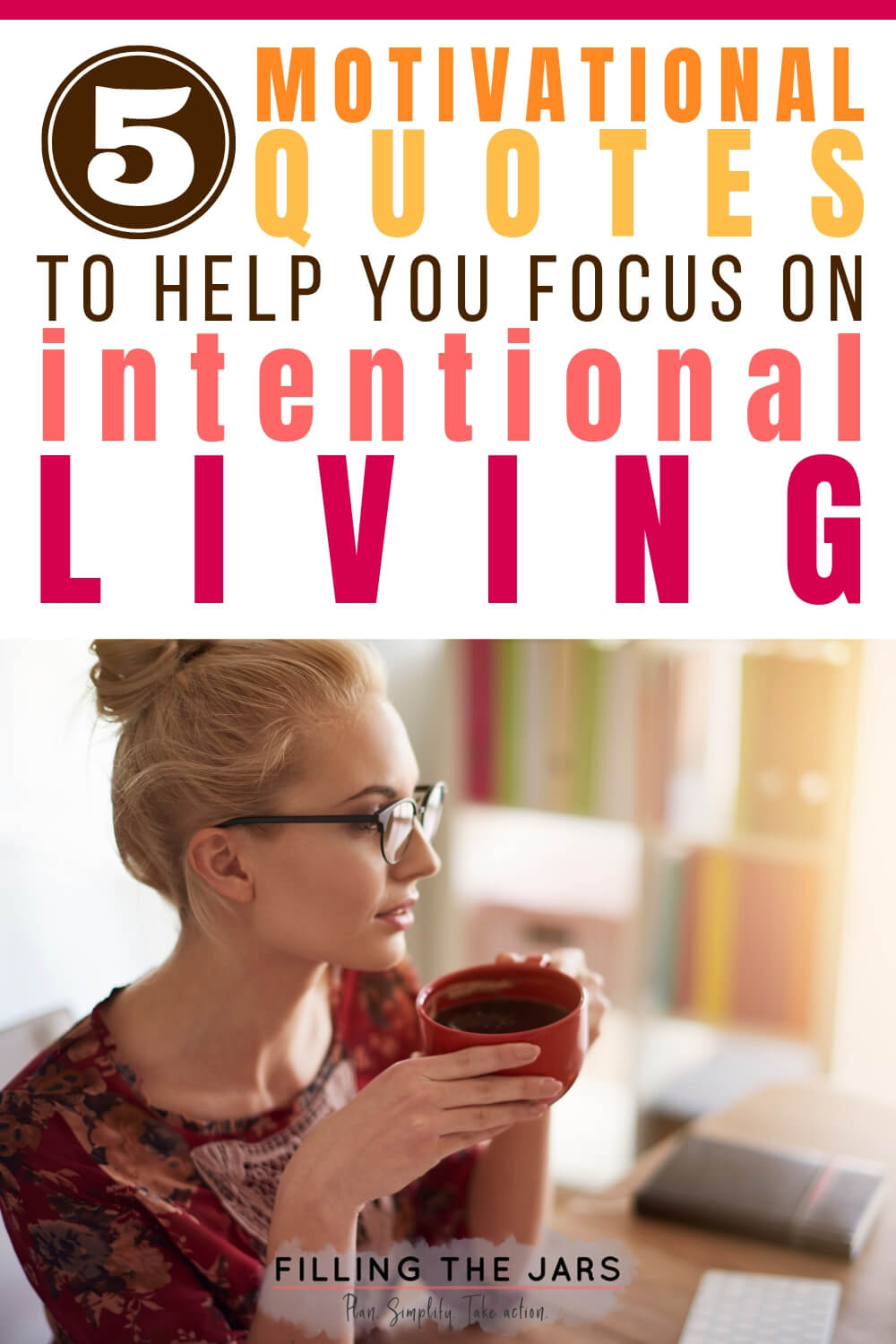 Choosing and Using May Motivational Quotes
Every month I like to choose a few motivational quotes that relate to what's been on my mind or something in my life that I would like to improve.
Sometimes I'll make some quick quote graphics and rotate them as the background on my computer and the lockscreen on my phone. Then, whenever it's time to get to work or I go to unlock my phone, it's like a little shot of inspiration.
If you don't already do this with your electronic devices, you should try it! If you work from home, you might be surprised at the difference a motivational quote makes on your work computer. Just sayin'. 🙂
There are also times inspirational quotes can remind you to slow down, let go of a few worries, and refocus your energy and effort. Constantly trying harder at all. the. things. is rarely beneficial.
What ONE action or goal would actually make the biggest positive difference in your life right now?
Maybe it's time to do that thing.
---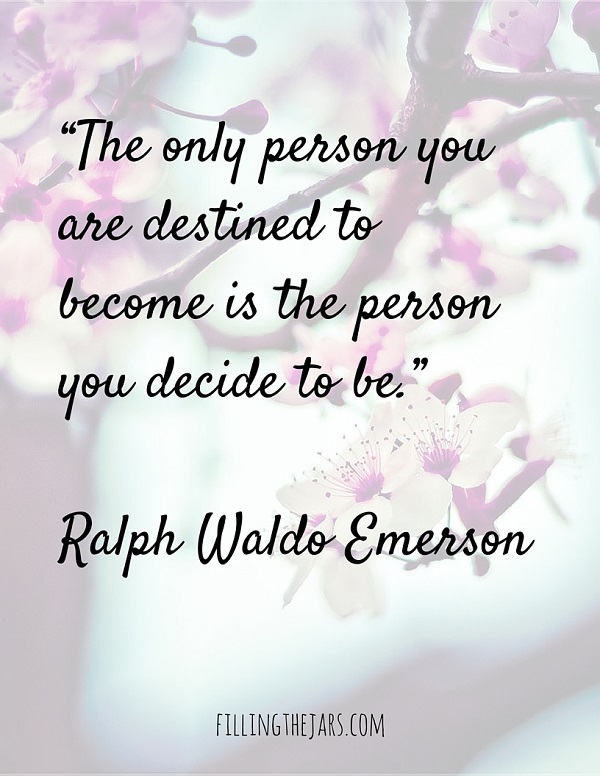 "The only person you are destined to become is the person you decide to be."
— Ralph Waldo Emerson
I believe the choice ends up being made either consciously or unconsciously.
It's so tempting to float along for years and then say 'I guess I was never meant to be happy (or successful, etc.).' This is why being aware and consciously choosing and working toward personal and professional goals is so very important!
---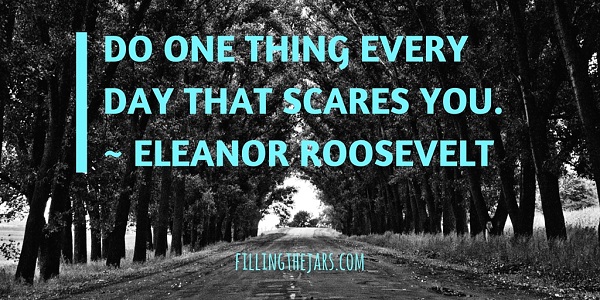 "Do one thing every day that scares you."
— Eleanor Roosevelt
This is the quote I repeat to myself pretty much every.single.day.
Stepping out of our comfort zone is the basis for incredible personal growth. Life can be hard, and it can be scary, but conquering those fears and pursuing your passion is an amazing feeling!
---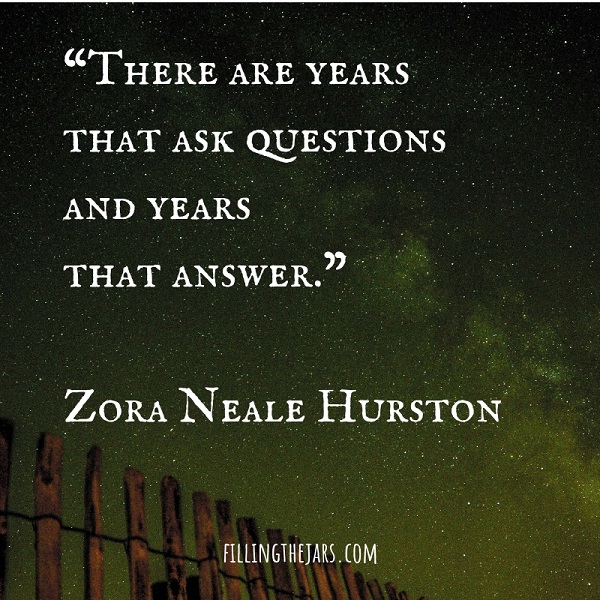 "There are years that ask questions and years that answer."
— Zora Neale Hurston
I read this quote a few years ago and think about it often.
Taken together, a full year can usually be described with a single word or a short phrase. Some of those years are difficult, and we're left wondering how we survived. Some years are amazing, and everything flows in a way that perhaps we could not imagine during the difficult times.
I hope this is a year that answers for you! Or if it's one that asks questions, let them be profound, motivational, and positively inspiring.
---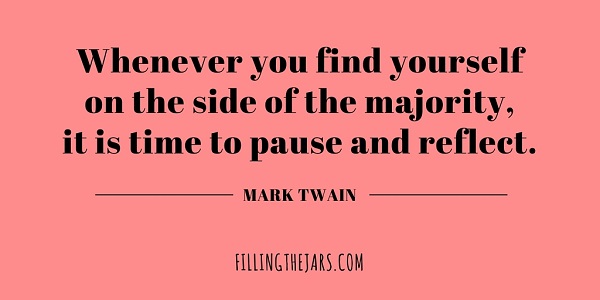 "Whenever you find yourself on the side of the majority, it is time to pause and reflect."
— Mark Twain
Just think about that. Please. Don't allow yourself to be swept up in crowd-think.
---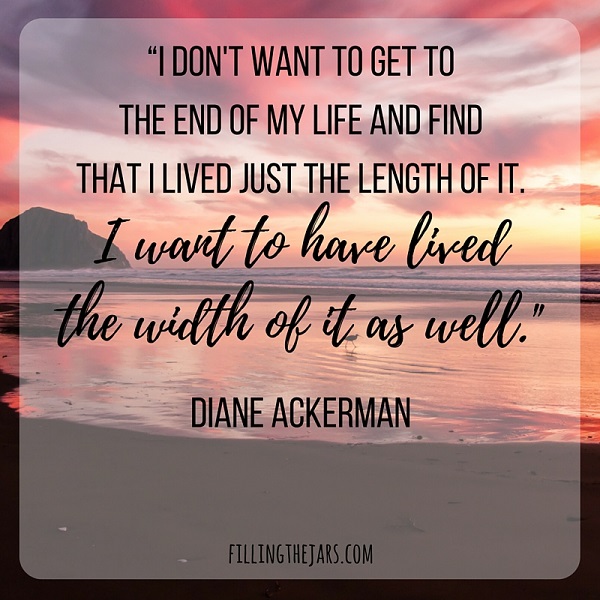 "I don't want to get to the end of my life and find that I lived just the length of it. I want to have lived the width of it as well."
— Diane Ackerman
Shouldn't this be everyone's goal? I love this quote so much — just imagine if we all embraced this philosophy and used it to inspire our intentional motivation!
Be intentional. Be positive. Be kind. Be adventurous. Expect the best. Live well.
---
More Journaling and Quotes Posts For You to Enjoy:
22 Fantastic Gratitude Journal Prompts You Need Today
5 Quotes to Inspire Your Summer
30 Printable Journal Jar Prompts to Inspire Reflection
BrainyQuote 'Quote of the Day'
21 Spring Motivational Quotes to Welcome the Season
---
Using Motivational Quotes to Live More Intentionally
Staying motivated and living intentionally is not an easy feat. But I truly believe reading quotes about being intentional — like the ones in this post — can help inspire you to take positive actions every day.
If you're just beginning your journey or going through huge changes in your life, give yourself some grace and time to think as you Build Your Best Life.
You've got this!
---
Did you enjoy this post? Know someone else who might like it? Please take a moment to share on Pinterest, Facebook, or your favorite social media… (Click the sharing buttons at the top or bottom of the post.) Thank you!