Start slow quotes are perfect to help you start your day, start your project, or start new goals on the right foot. One of the most effective ways to succeed is to start slow and work your way up to a goal — in your business, at the gym, and in life. If you start with a low intensity that is tolerable and gradually increase it over time, then you should be able to achieve your goal!
If you like the idea of this concept then please check out my other posts sharing slow quotes that can help you set the right intentions for your days and weekends.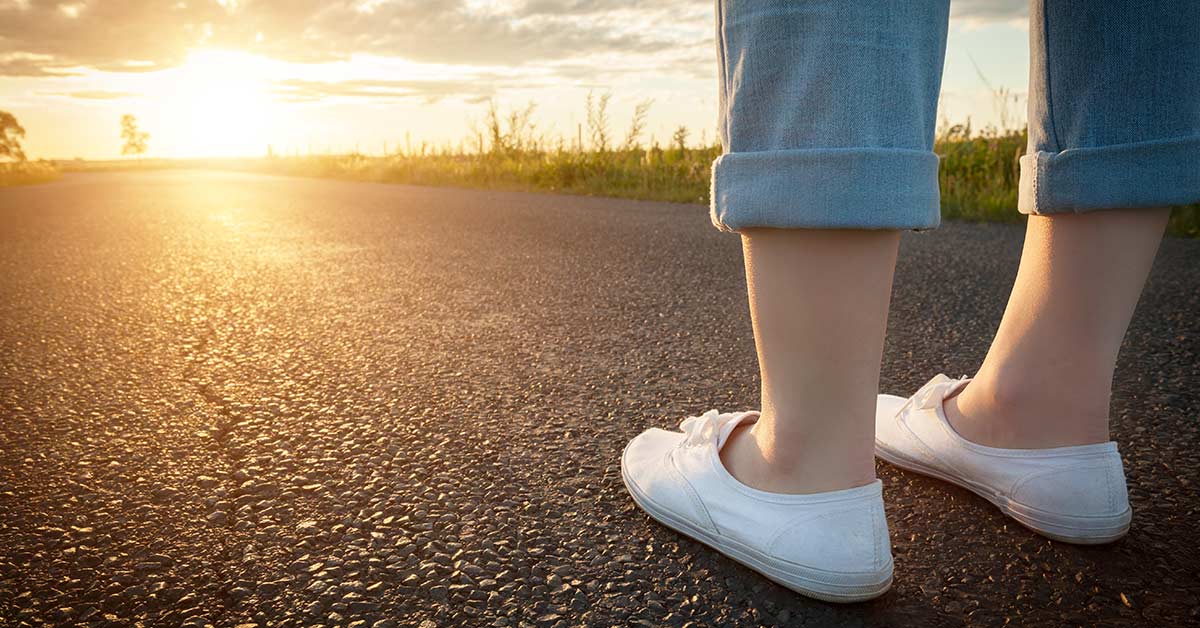 This post may contain affiliate links. If you choose to purchase through an affiliate link, I may receive a small commission at no additional cost to you. You can see my full disclaimer here.
What Does It Mean To Start Slow?
Starting slow! Your first thought might be lazy. Maybe you think that a slow start to your day, or indeed any task or project you embark on, is counterproductive.
Who says everything you do needs to start in a rush? A start slow approach could be the key to getting things off to the very best start. This is when my selection of start slow quotes can help you set the right intentions for your goals.
Is it possible to start slow? After all, many of us feel that to be productive we have to look and act like we're rushing to complete our to-do list before breakfast.
But are you really achieving anything?
It is time to level with you! How you start your day will set the right intention and vibe for the rest of it. Waking up, not giving yourself time, rushing… these things will lead you to feel overwhelmed and scattered.
Not very productive at all.
Setting the right intentions for your day or when you have a huge task or project can help you to stay on track. But how is that productive? We know slow and steady will win the race. We know taking it slow will help us to calm our overwhelmed thinking.
Why should you deliberately start slow?
Your mind is clearer when it comes to making decisions
You will feel calmer
You appreciate what you are committed to
You feel more confident in your ability
You feel in control
How good does that sound? To be able to start your day or project with a clear mind?
Striving for the feeling of content and happiness is key as you work toward success, and starting slow is the ideal way to do it. These inspirational quotes about starting slow will help you get your day off to the best start.
Start Slow Quotes
"When I'm just waking up I like to keep a space for my own thoughts and ideas. Checking my phone is not a priority of mine."
— Andre D. Wagner
---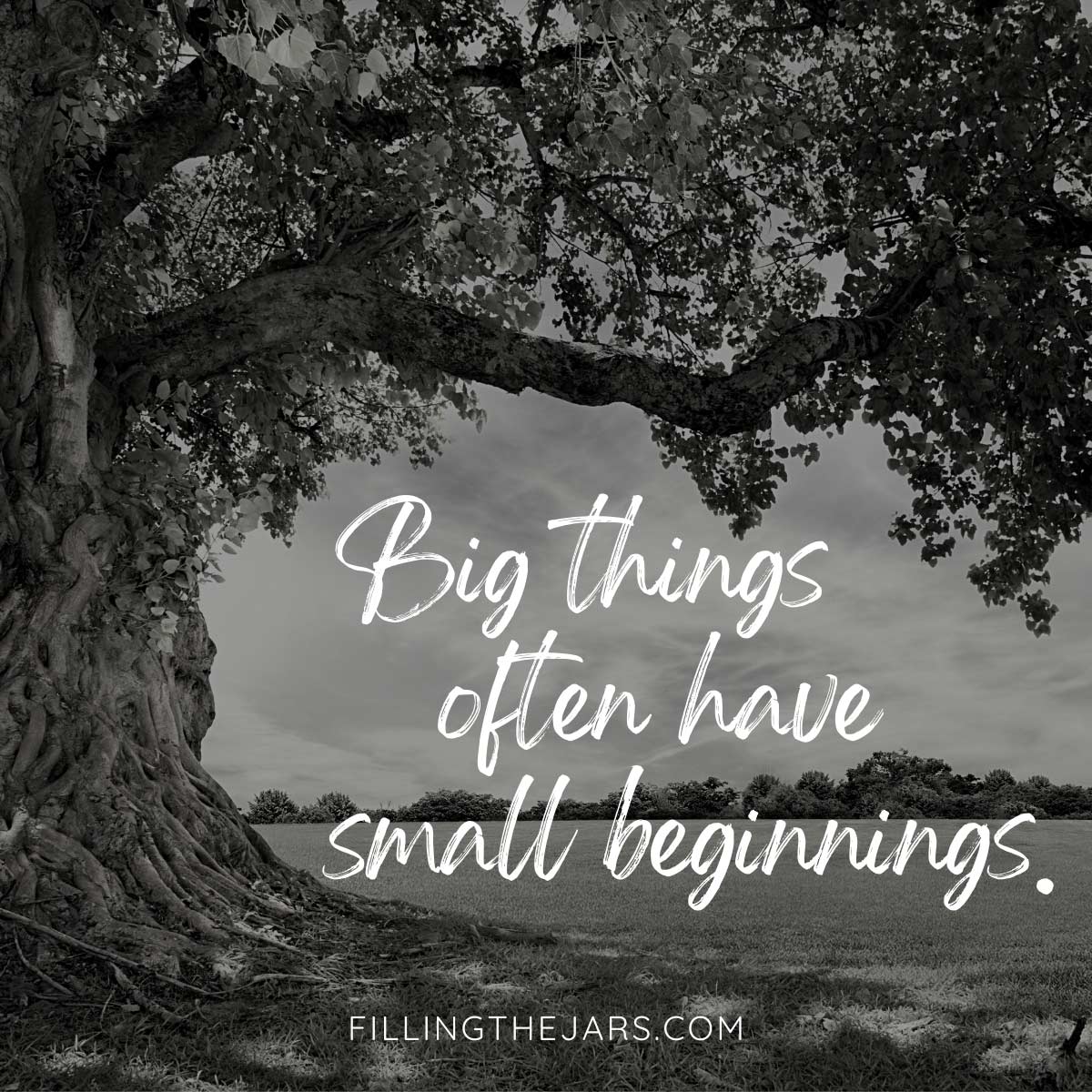 "Big things often have small beginnings."
"When we are calm, unhurried, and free from stress and distractions the brain slips into a richer, more nuanced mode of thought. Some call this Slow Thinking, and the best minds have always understood its power."
— Carl Honoré, The Slow Fix: Solve Problems, Work Smarter, and Live Better In a World Addicted to Speed
"Recognizing that you are not where you want to be is a starting point to begin changing your life."
— Deborah Day
---
"Don't be discouraged by a slow start. It offers the time and testing you need to lay the right foundation for success."
— Michael Hyatt
"Today's goals: Coffee and kindness. Maybe two coffees, and then kindness."
— Nanea Hoffman
"If you want to change the world, start off by making your bed."
— William H. McRaven, Make Your Bed: Little Things That Can Change Your Life…And Maybe the World
"You don't start out writing good stuff. You start out writing crap and thinking it's good stuff, and then gradually you get better at it. That's why I say one of the most valuable traits is persistence."
— Octavia E. Butler
---
"Starting slow is still a start."
"Even if your ambitions are huge, start slow, start small, build gradually, build smart."
— Gary Vaynerchuk, Crush It!: Why Now Is the Time to Cash In on Your Passion
"It's better to start slow and find your way through than decide to jump on something different later on."
— Marko Djurdjevic
"Start slow and taper off."
— Walt Stack
How To Implement Slow Start Quotes To Set Your Intentions?
I have every confidence that with a slower start, you can achieve success with your day and your to-do list. Or tackling a project and task you've been concerned about.
Starting slow doesn't mean you won't get things done. It means you are taking care of yourself, your wellbeing, and giving yourself the biggest gift to think clearer. (Which we could all do with!) 
So how can you implement start slow quotes to help you set the right intention? Here are my suggestions:
Use them in the morning as a daily affirmation
As your intention is to start slow, a great time of day to use these start slow quotes is in the morning. Using them as daily affirmations cements the thought process and the intention. It can help you to start your day, or project, in the right way.
Meditation can help you start slow
Meditation can be a great way to slow things down, and if you are one to meditate in the morning, then this can be the perfect time to use the start slow quotes. Saying a slow start quote in your mind will help you to feel more aligned with it.
This is especially apt if you are wanting to make a slow start with a project or task. Having reminders can help you to start things off in the right way. Write them down, have them on display, and keep them close.
Use them at a time of day that will help
While I have said that starting slow might help you in the morning to prepare for your day ahead, you can start slow at any time. So use them at a time of day that will help you. It might be that saying them or reminding yourself of them at night helps you to relax before bed and start slow the following morning. Do what feels right for you.
Last of all, make sure you say the words with intention and belief that this is what you want. Trust the process, especially if you have been afraid to take things slow in the past.
More Slow Living and Intentional Living Inspiration
14 Slow Success Quotes That Will Inspire You to Keep Going
Living An Intentional Life: 7 Powerful Steps to Make It Happen
Achieving Your Objectives: Starting Slow In Order to Go Fast – Psychology Today
15 Slow Down Quotes to Help You Enjoy More Living
5 Ways To Be Kinder To Yourself – Simply+Fiercely
Is starting slow the right approach for you?
Now that you have these quotes about starting slow for inspiration, try beginning every day with a slower routine. Take a deep breath and start your mornings off slowly and intentionally to get the most out of your day.
I believe in the power of slow progress, and starting slow can help you to feel calmer and more confident in your ability and thought process. Trust it!
You've got this!
---
Did you enjoy this post? Know someone else who might like it? Please take a moment to share on Pinterest, Facebook, or your favorite social media… (Click the sharing buttons at the bottom of the post.) Thank you!