These inspirational November quotes were chosen to reflect on this final month of autumn and motivate us to gracefully adapt to the changing seasons. Welcome, November!
Love quotes? Me too! I've collected hundreds of seasonal fall quotes and motivational quotes to help you get through every day. Enjoy!
This post may contain affiliate links. If you choose to purchase through an affiliate link, I may receive a small commission at no additional cost to you. You can see my full disclaimer here.
---
November is an odd month, isn't it?
In many locations, the trees are already bare and the days are becoming ever-shorter. Winter will be upon us soon… snow, ice, cold. A few sunny days interspersed with wind, the final crops coming off the fields, gray skies…
As the color drains away from nature, we see the dull brown landscape morphing into the stark black and white world we will live with for the next several months.
Yet we still catch glimpses of the beauty and occasional sunshine of autumn. It gives us time to slowly let go and prepare for winter.
Take some time now to enjoy these November poems and quotes as you get ready for the next season of the year and of life… make it a good one!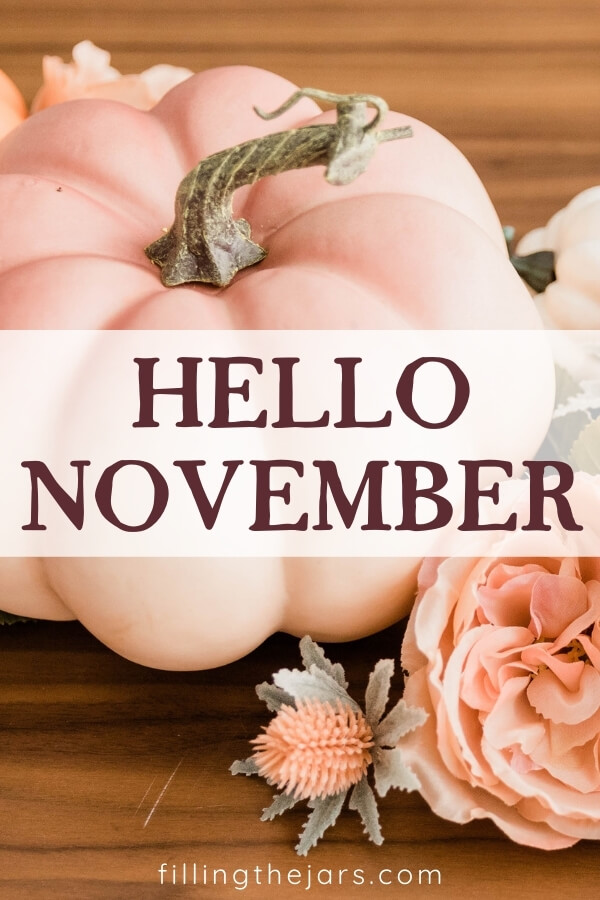 November Quotes for Inspiration
"In November you begin to know how long the winter will be."
— Martha Gellhorn
"The month of November makes me feel that life is passing more quickly. In an effort to slow it down, I try to fill the hours more meaningfully."
— Henry Rollins
"This November there seems to be nothing to say."
— Anne Sexton, Anne Sexton: A Self-Portrait in Letters
---
"Fear not November's challenge bold—
We've books and friends,
And hearths that never can grow cold:
These make amends!"
— Alexander Louis Fraser, "November"
"This is the month of nuts and nutty thoughts — that November whose name sounds so bleak and cheerless — perhaps its harvest of thought is worth more than all the other crops of the year."
— Henry David Thoreau
---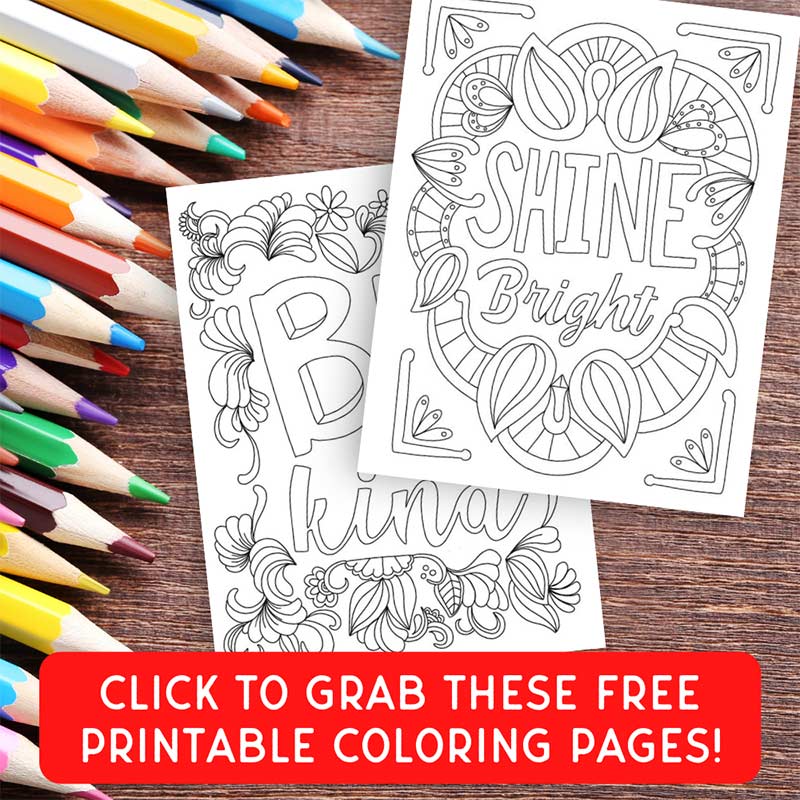 ---
"There is music in the meadows, in the air —
Autumn is here;
Skies are gray, but hearts are mellow…"
— William Stanley Braithwaite, "Lyric of Autumn"
"How sad would be November if we had no knowledge of the spring!"
— Edwin Way Teale, Circle of the Seasons
"I like spring, but it is too young. I like summer, but it is too proud. So I like best of all autumn, because its tone is mellower, its colours are richer, and it is tinged with a little sorrow. Its golden richness speaks not of the innocence of spring, nor the power of summer, but of the mellowness and kindly wisdom of approaching age. It knows the limitations of life and its content."
— Lin Yutang
---
"November at its best—with a sort of delightful menace in the air."
— Anne Bosworth Greene
"November: The last month of autumn, but the beginning of a new adventure;
time to take a risk and do the unexpected."
— unknown
Beautiful Autumn November Quotes
"November's sky is chill and drear, November's leaf is red and sear."
— Sir Walter Scott
---
"She stands
In tattered gold
Tossing bits of amber
And jade, jewels of a year grown old:
November."
— Zephyr Ware Tarver, "A Queen Makes an Exit"
"The wind that makes music in November corn is in a hurry. The stalks hum, the loose husks whisk skyward in half-playing swirls, and the wind hurries on… A tree tries to argue, bare limbs waving, but there is no detaining the wind."
— Aldo Leopold
"Wind warns November's done with.
The blown leaves make bat-shapes,
Web-winged and furious."
— Sylvia Plath, The Collected Poems
"So dull and dark are the November days. The lazy mist high up the evening curled, and now the morn quite hides in the smoke and haze; the place we occupy seems all the world."
— John Clare
---
"I saw old Autumn in the misty morn
Stand shadow less like silence, listening
To silence"
— Thomas Hood, "Ode: Autumn"
"Fall has always been my favorite season. The time when everything bursts with its last beauty, as if nature had been saving up all year for the grand finale."
— Lauren DeStefano
"October extinguished itself in a rush of howling winds and driving rain and November arrived, cold as frozen iron, with hard frosts every morning and icy drafts that bit at exposed hands and faces."
— J.K. Rowling, Harry Potter and the Order of the Phoenix
"O wild West Wind, thou breath of Autumn's being.
Thou, from whose unseen presence the leaves dead
Are driven, like ghosts from an enchanter fleeing."
— Percy Bysshe Shelley, "Ode to the West Wind"
---
"Some of the days in November carry the whole memory of summer as a fire opal carries the color of moon rise."
— Gladys Taber
"Welcome sweet November, the season of senses and my favorite month of all."
— Gregory F. Lenz
"In November, the trees are standing all sticks and bones. Without their leaves, how lovely they are, spreading their arms like dancers. They know it is time to be still."
— Cynthia Rylant, In November
Using Quotes to Help You Enjoy November
Keeping these November quotes in mind, how can you prepare your home and yourself for the coming season?
Print some of these free gratitude quotes and use them to decorate your home. Add items in warm colors and your favorite cozy decor. Use lots of twinkle lights and pretty candles.
Use these quotes as journal prompts. They're fantastic for making you think about your feelings, so go with the flow and write it out!
Start a gratitude practice with this easy printable gratitude bundle — perfect for November!
However you choose to use these November quotes for positive inspiration, never stop working every day to Build Your Best Life.
You've got this!
More Quotes and Intentional Living Resources
29 Winter Quotes: Wise and Cozy Words for an Inspired Season
November One Word Journal Prompts
20 Short Gratitude Quotes to Inspire Thankfulness
Living An Intentional Life: 7 Powerful Steps to Make It Happen
Autumn Leaves Quotes: 25 Gorgeous Fall Seasonal Quotes
10 Productive Things To Do In The Fall to Build Your Best Life
Sign up below to get a free set of printable gratitude quotes… the perfect complement to your autumn decor!
---
Did you enjoy this post? Know someone else who might like it? Please take a moment to share on Pinterest, Facebook, or your favorite social media… (Click the sharing buttons at the bottom of the post.) Thank you!