As a woman, you deserve to feel strong, confident, and empowered to pursue your passions and reach your goals every.single.day. These inspirational quotes for women are meant to help you get motivated to do just that!
I'm so excited to add these quotes to my full collection of seasonal and motivational quotes. Find the perfect words to inspire your next positive actions.
This post may contain affiliate links. If you choose to purchase through an affiliate link, I may receive a small commission at no additional cost to you. This post is not to be taken as professional medical or mental health advice. All statements are strictly my personal life observations. You can see my full disclaimer here.
Why Inspirational Quotes for Women are Important
Last week I was watching some funny videos… you know, like the ones where guys dress up like their pregnant wife, or talk about a day in the life of a parent, etc. One of them was about a man who discovered a new type of clothing item… and the last 'stage' was him acting like an Instagram influencer and doing the 'you're awesome' talks.
That part actually made me feel a little weird… like he was making fun of how women can become successful by parroting 'trite' phrases that sound good but don't REALLY improve anyone's life.
Honestly, it bothered me for a few days (yes, totally overthinking, but stay with me) and then I finally found the words to express why…
Here's the thing that I think many men don't understand… As overwhelmed women who are incredibly hard on ourselves, we NEED those words. We need ALL the positive words. We need to constantly see them and hear them so that we can finally BELIEVE them.
And for those of us who aren't naturally strong, it takes a long time to 'get it.' Like, a REALLY long time. Some of us never get there. Others of us start, fall back down, and have to start over… again and again.
THAT'S why I appreciate every.single.person who repeats those 'tired' and 'useless' words. Because more often than not, they come at exactly the right time to build me up and inspire me. If that happens to me, then I'm sure it happens to other women.
That's also why it's important to do the work of digging deep and finding ways to inspire others…
Pass along the good stuff, the encouragement, the motivation… and the personal stories that let other women know 'you aren't alone on this journey.'
Okay, now that I've gotten out some of those rambling thoughts, let's get to the quotes…
Short Inspirational Quotes For Women
"The question isn't who's going to let me; it's who's going to stop me."
— Ayn Rand
---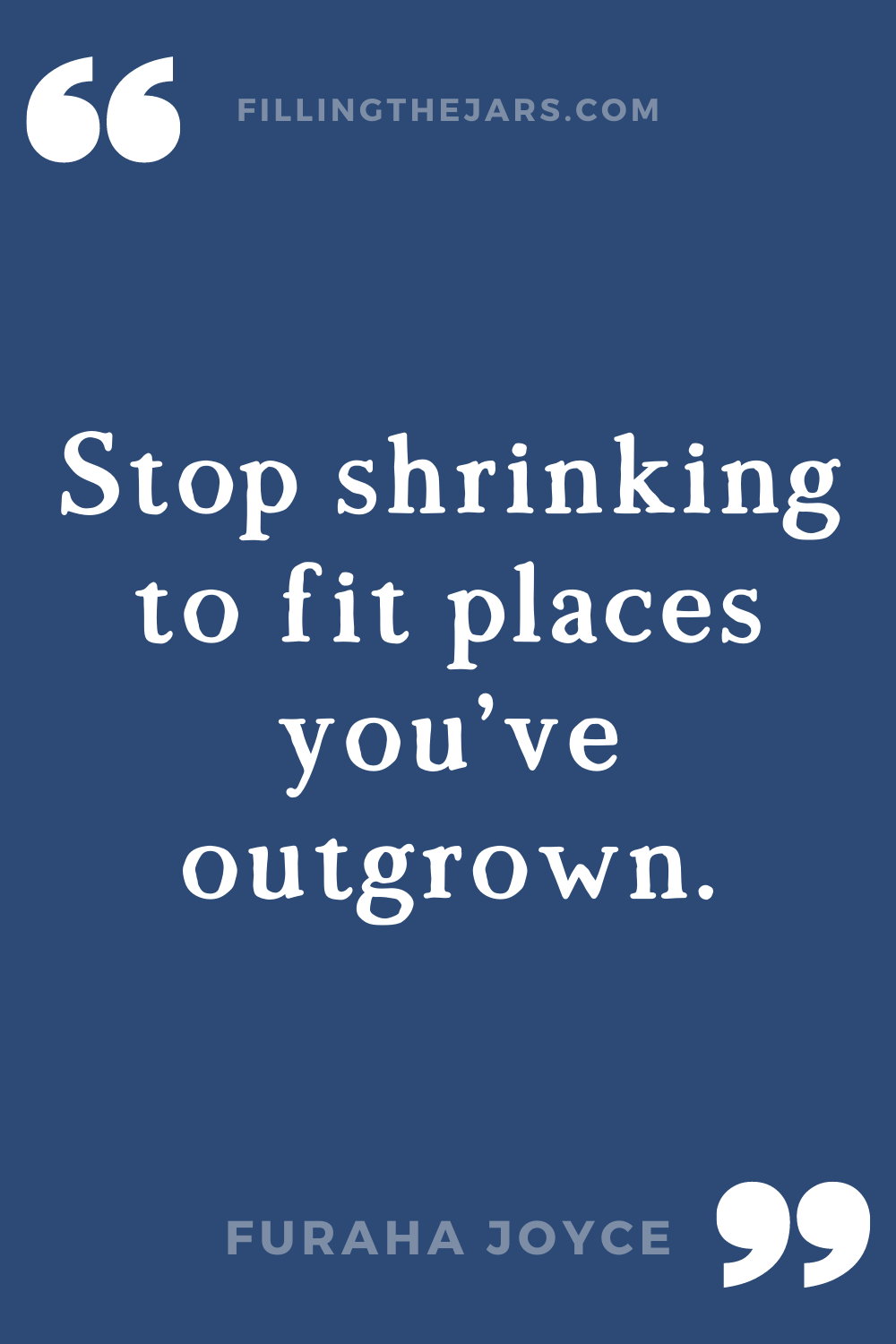 "Stop shrinking to fit places you've outgrown."
— Furaha Joyce
"Give light and people will find the way."
— Ella Baker
"A girl should be two things: who and what she wants."
— Coco Chanel, The Gospel According to Coco Chanel: Life Lessons from the World's Most Elegant Woman
"Above all, be the heroine of your life, not the victim."
— Nora Ephron
"Kindness is always fashionable, and always welcome."
— Amelia Barr
"With the new day comes new strength and new thoughts."
— Eleanor Roosevelt
"Each time a woman stands up for herself, she stands up for all women."
— Maya Angelou
"Stop wearing your wishbone where your backbone ought to be."
— Elizabeth Gilbert
---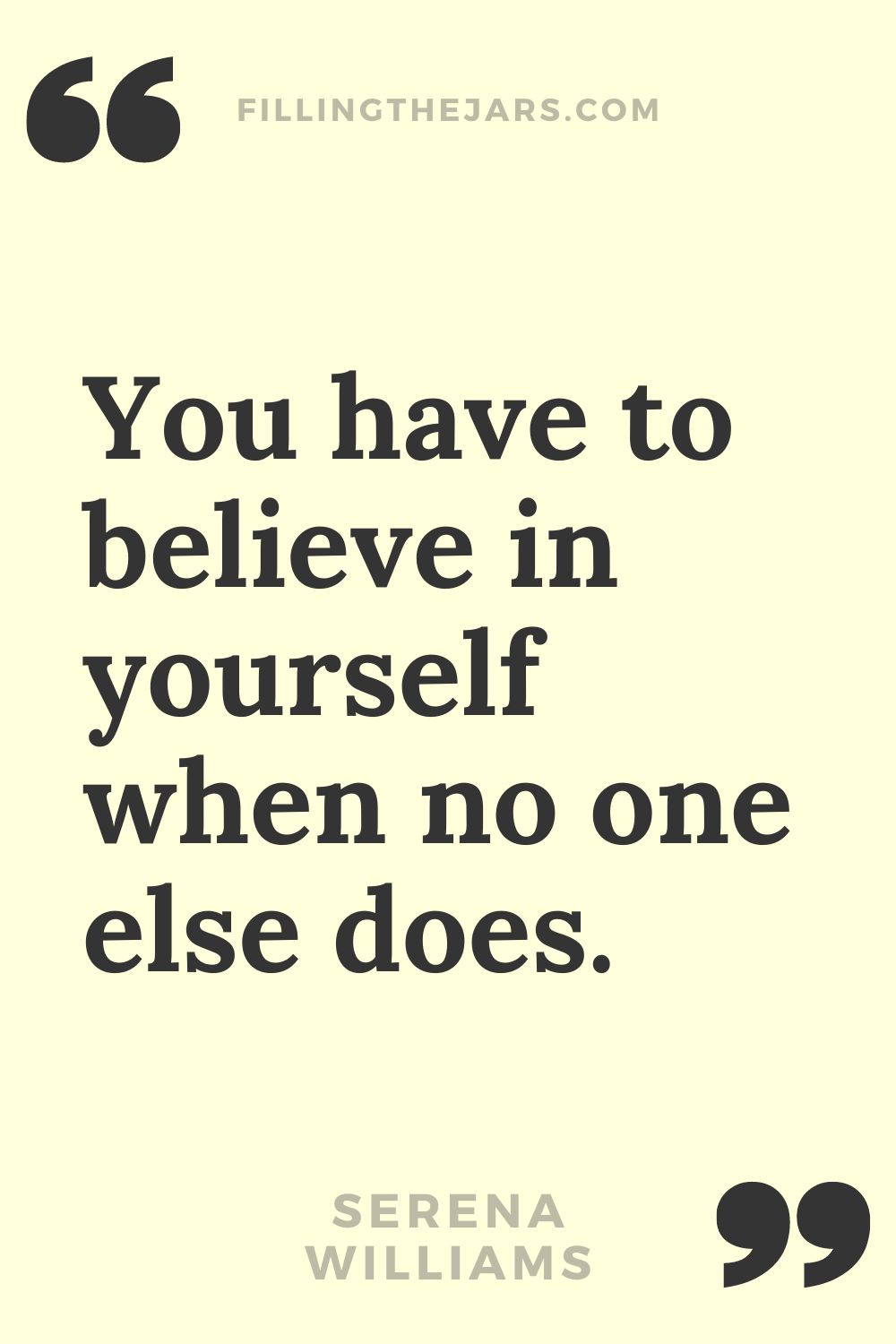 "You have to believe in yourself when no one else does."
— Serena Williams
Strong Proud Woman Quotes
"We need women who are so strong they can be gentle, so educated they can be humble, so fierce they can be compassionate, so passionate they can be rational, and so disciplined they can be free."
— Kavita Ramdas
"Do not stop thinking of life as an adventure. You have no security unless you can live bravely, excitingly, imaginatively; unless you can choose a challenge instead of competence."
— Eleanor Roosevelt, The Autobiography of Eleanor Roosevelt
"I have learned over the years that when one's mind is made up, this diminishes fear; knowing what must be done does away with fear."
— Rosa Parks
---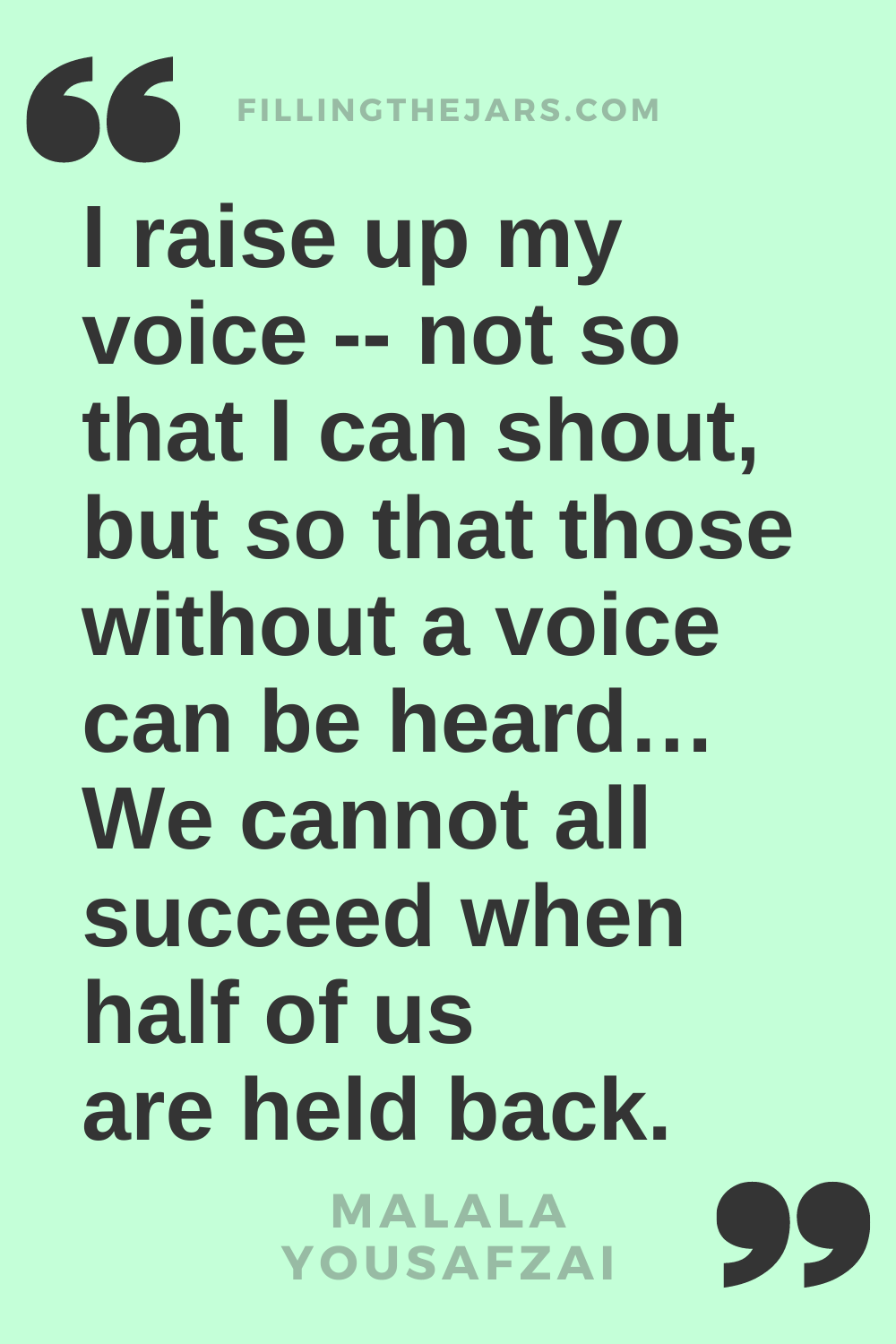 "I raise up my voice—not so that I can shout, but so that those without a voice can be heard… We cannot all succeed when half of us are held back."
— Malala Yousafzai
"A strong woman understands that the gifts such as logic, decisiveness, and strength are just as feminine as intuition and emotional connection. She values and uses all of her gifts."
— Nancy Rathburn
"Think like a queen. A queen is not afraid to fail. Failure is another stepping stone to greatness."
— Oprah Winfrey
"I am a woman with thoughts and questions and sh*t to say. I say if I'm beautiful. I say if I'm strong. You will not determine my story – I will."
— Amy Schumer
Inspirational Quotes For Difficult Times
"When one door of happiness closes, another opens; but often we look so long at the closed door that we do not see the one which has been opened for us."
— Helen Keller
"You don't always need a plan. Sometimes you just need to breathe, trust, let go, and see what happens."
— Mandy Hale
---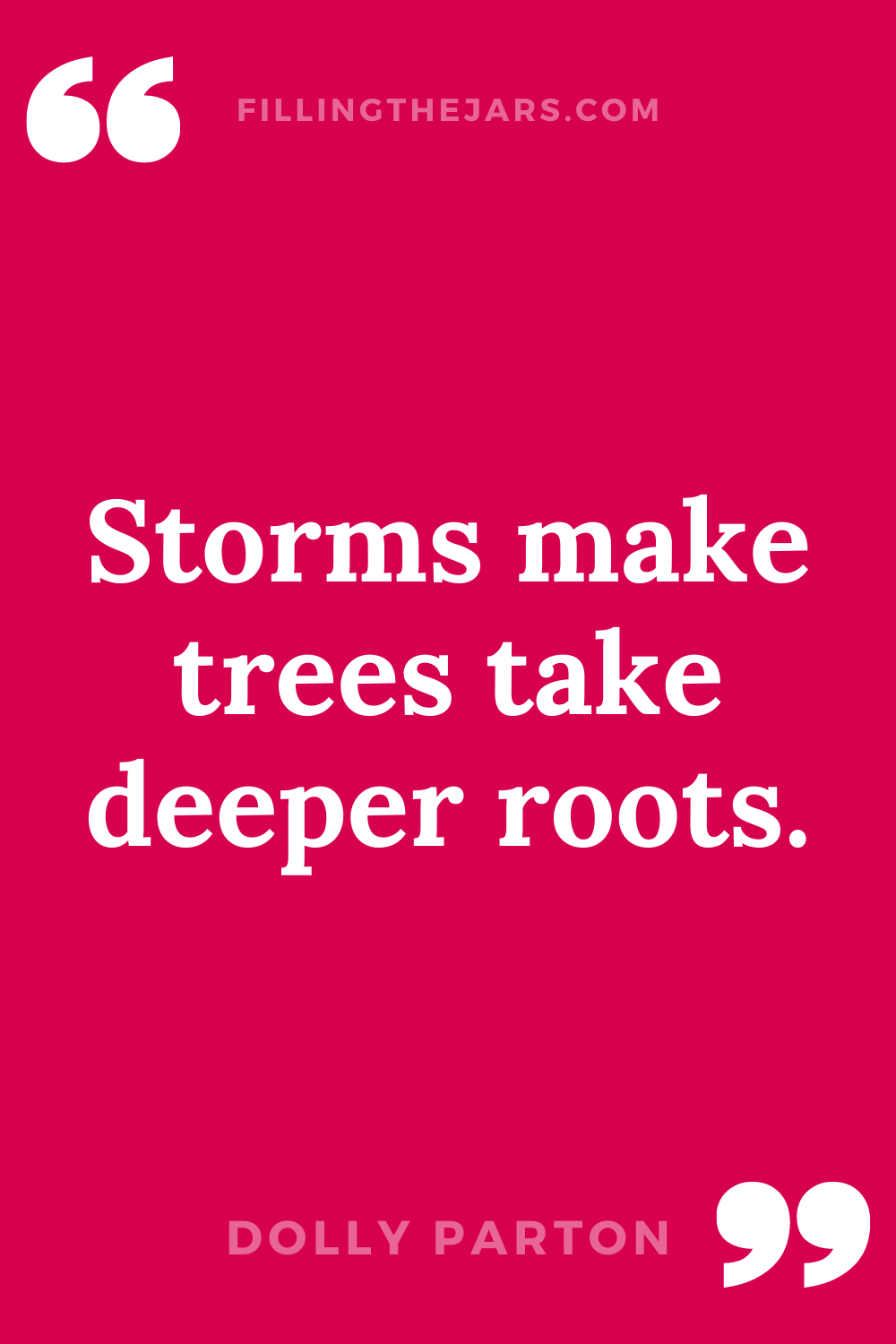 "Storms make trees take deeper roots."
— Dolly Parton
"Understand that getting help isn't a sign of weakness but a sign of strength."
— Michelle Obama
"Step out of the history that is holding you back. Step into the new story you are willing to create."
— Oprah Winfrey
"Life is not easy for any of us. But what of that? We must have perseverance and, above all, confidence in ourselves. We must believe we are gifted for something and that this thing must be attained."
— Marie Curie
"We may encounter many defeats but we must not be defeated."
— Maya Angelou
Confident Woman Quotes
"Just because you are blind, and unable to see my beauty doesn't mean it does not exist."
— Margaret Cho
---
"Don't underestimate me. I know more than I say, think more than I speak, notice more than you realize."
— Anonymous
"I am no bird; and no net ensnares me: I am a free human being with an independent will."
— Charlotte Brontë, Jane Eyre
"After all those years as a woman hearing 'not thin enough, not this enough, not that enough', almost overnight I woke up one morning and thought: I'm enough."
— Anna Quindlen
"I realized that I don't have to be perfect. All I have to do is show up and enjoy the messy, imperfect, and beautiful journey of my life."
— Kerry Washington
---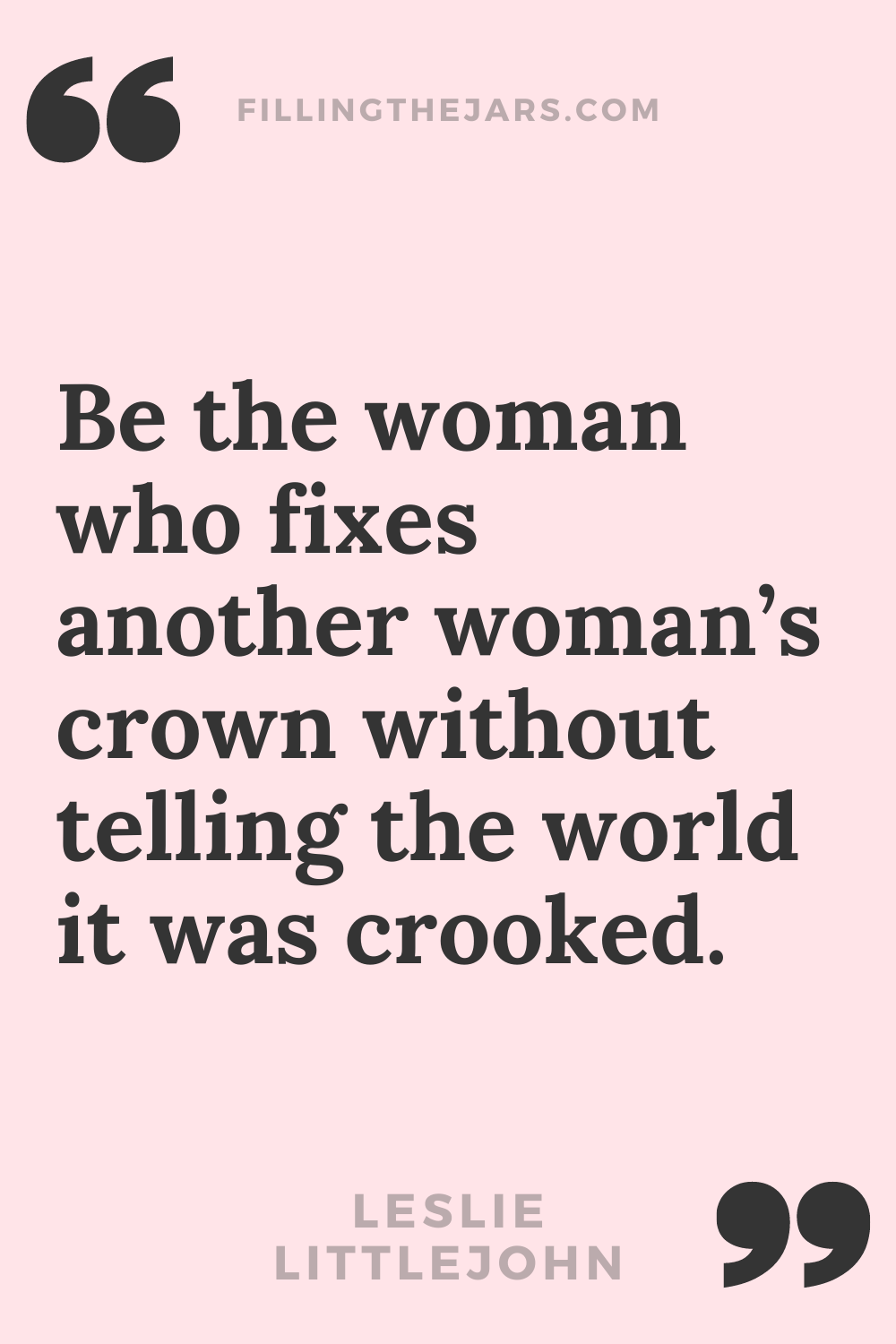 "Be the woman who fixes another woman's crown without telling the world it was crooked."
— Leslie Littlejohn, The Oklahoman
"I'd rather regret the things I've done than regret the things I haven't done."
— Lucille Ball
Motivational Quotes For Women
"Fearlessness is like a muscle. I know from my own life that the more I exercise it the more natural it becomes to not let my fears run me."
— Arianna Huffington
"What you do makes a difference, and you have to decide what kind of difference you want to make."
— Jane Goodall
"The challenge is not to be perfect…it's to be whole."
— Jane Fonda
---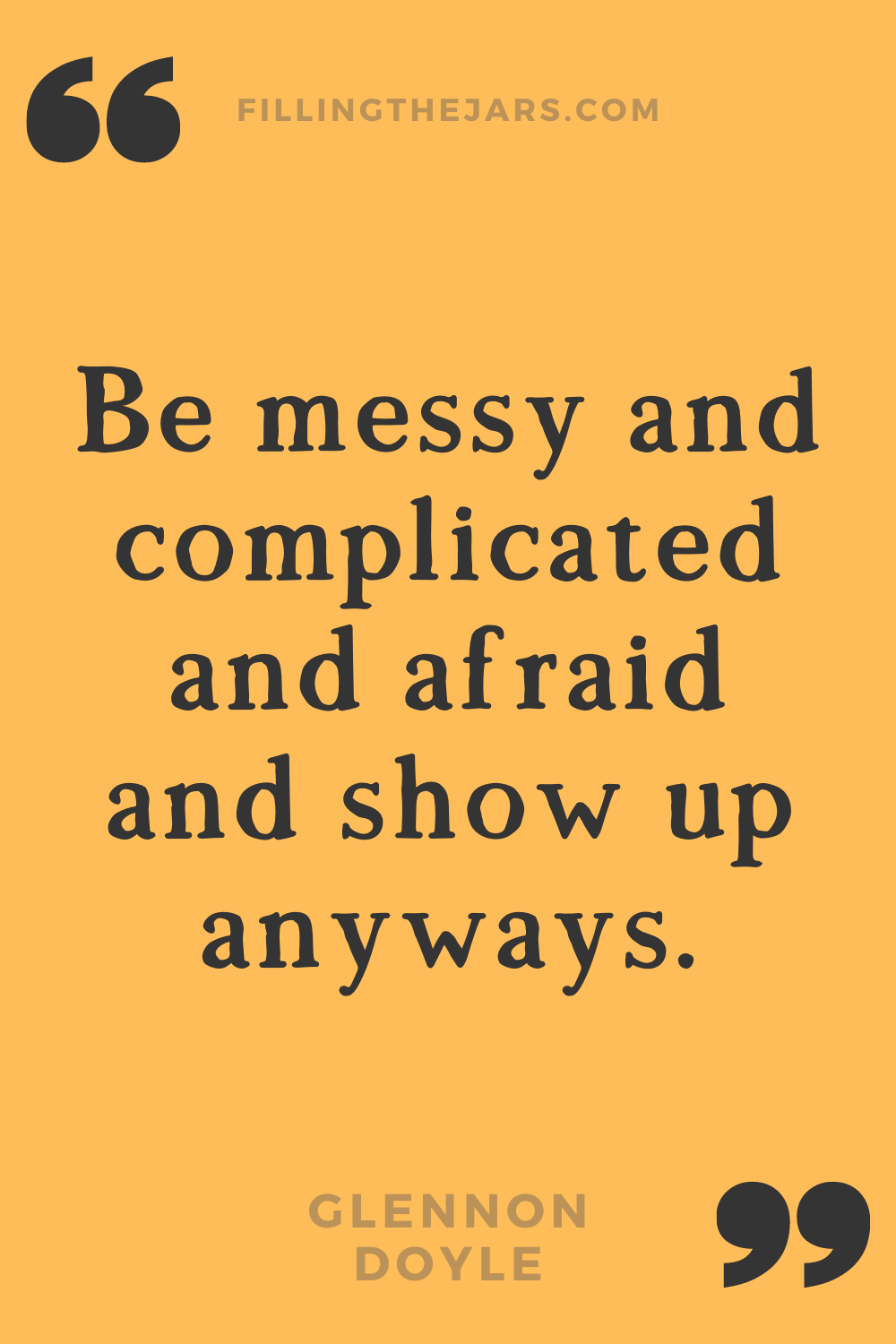 "Be messy and complicated and afraid and show up anyways."
— Glennon Doyle
"When you put love out in the world it travels, and it can touch people and reach people in ways that we never even expected."
— Laverne Cox
"She does not know what the future holds, but she is grateful for slow and steady growth."
— Morgan Harper Nichols
"Always go with the choice that scares you the most, because that's the one that is going to require the most from you."
— Caroline Myss
"I found that ultimately if you truly pour your heart into what you believe in — even if it makes you vulnerable — amazing things can and will happen."
— Emma Watson
More Inspiration for Intentional Living
Self-Confidence Quotes: 33 Inspirational Quotes You Need Today
Living An Intentional Life: 7 Powerful Steps to Make It Happen
Journal Prompts For Women: 20 Essential Questions
How to Choose Your Word for the Year
25 Motivational Phrases to Use as Part of Your Positive Daily Routine
Using Inspirational Quotes Every Day
Living intentionally, striving toward your goals, and empowering others every day are not easy tasks. But I truly believe that reading and reflecting on strong independent woman quotes like the ones in this post can inspire you to take positive actions to build strength, joy, and self-confidence in your life… and the lives of others!
When one of these positive women's quotes makes you stop and say 'I love that!' — take some time to write about why you had such a reaction and how you can use that inspiration. One of these best journals for writing would be a great way to capture all of your scribblings.
Indulge your creativity. Create pretty wall art featuring your favorite quotes. Seeing them every day is a beautiful reminder. Not only can you display them in your own home, you could give them as gifts.
Not a crafty or creative person? I get that! I'm not either. But since I do love seeing inspirational words, I'm always on the lookout for pieces like these women's quote prints.
Ladies, let's always strive to inspire, support, and motivate each other.
Build Your Best Life and always, always remember that YOU ARE AMAZING!
Grab this set of confidence-building journal prompts that complement these inspirational quotes for women. Sign up below to have the printable journal prompts sent right to your inbox.
---
Did you enjoy this post? Know someone else who might like it? Please take a moment to share on Pinterest, Facebook, or your favorite social media… (Click the sharing buttons at the bottom of the post.) Thank you!