Are you the type of person who always chooses a Word for the Year? Or maybe you're not exactly sure what all the hype is about? Why does it seem like everyone is suddenly talking about 'their word'? How did they choose one word?
If choosing a word for the year sounds a little silly, or like too much work, or you don't know whether you should bother… Here's the post that will answer your questions and walk you through how to choose your own perfect motivational word for the year to skyrocket your personal growth and do some powerful goal-setting.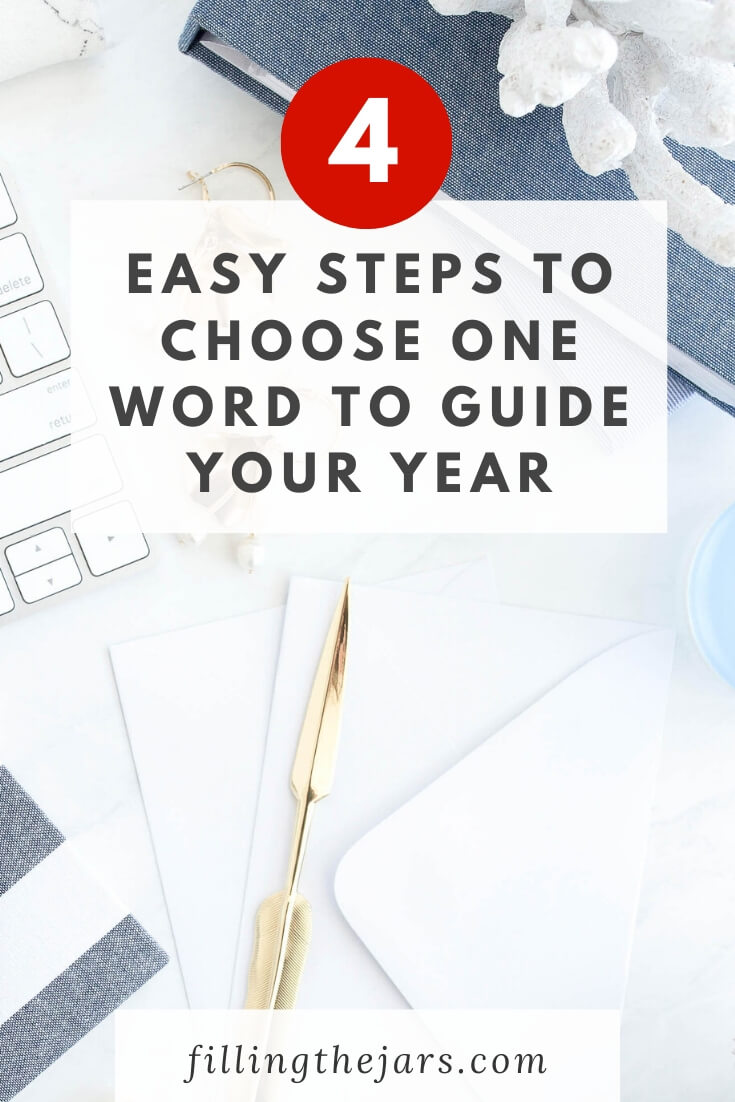 This post may contain affiliate links. If you choose to purchase through an affiliate link, I may receive a small commission at no additional cost to you. You can see my full disclaimer here.
We're going to discuss:
Exactly why you need a personal motivational word
How to choose your word
How you can use one word motivation to set and achieve your most important goals
Alternatives to using just one word
Two secrets that take the 'perfectionism' out of choosing a word for the year
Are you ready? Let's do this!
Why Have a Word for the Year?
Wow, I really can't believe it's time to choose a word for the year again!
After years of choosing a personal word of the year, I can say with complete confidence that it's an exercise everyone should try.
The process of choosing a word helps you focus on the goals and actions you want to work on for the next year. It also helps you determine your priorities, like whether you will concentrate on family, personal growth, career, etc.
Because let's be totally honest… it's almost impossible for overwhelmed overthinkers to do all of those things without something to ground them and provide focus. It's also totally okay to not worry about trying to do everything at once.
Whether you work on one life area or several, having that common word to weave the parts of your life together really does help you focus and pay attention to how everything relates to the other parts.
How to Choose an Inspirational Word for the New Year
Choosing a word doesn't have to be difficult at all. You may already know what you want to use. But if you've never chosen a word — and no single word is screaming 'pick me!' — then here's a quick overview of the process.
You can work through these steps with a journal, blank paper, or the printable worksheet I made to help you.
Steps for choosing your best word of the year:
List the things you want to focus on this year.
Determine the common theme[s] of your list.
List some words that would work.
Decide which of the words on your list feels like it will be the MOST motivational.
You definitely want to think about the type of word you choose. Consider whether it promotes action (verbs like Leap or Rise) vs. intensifies or describes (adjectives like Calm or Fierce) vs. focuses on something concrete (nouns like Home or Family).
Sign up below to receive a FREE printable worksheet to help you choose your personal word for the year.
---
Wish you had some words to help inspire your choice? I've got you covered! Click over to read this post with my word of the year ideas list.
Why One Motivational Word Assists Goal-Setting and Achieving
Once you've gone through the process of choosing your personal word of the year, you can then set your priorities and goals with that word in mind.
It acts as a filter, helping you determine the most important goals *right now* and the ones that will have the biggest impact on your life.
Once you've done that, actually working toward and achieving those goals becomes much easier.
Why?
Because having that word at the front of your mind means you will ALWAYS have a solid point of reference and simple one word motivation when things get tough.
Also, your word serves as a measuring stick. Have your goals shifted as you work on them? Are they still in line with your priorities as filtered by your personal word?
Reset and revise your goals as necessary to keep moving forward.
Using Your Word for the Year Every Day
How can you remember and enjoy using your inspirational word every day, all year long?
Design your own phone wallpaper that features your word. Almost everyone looks at their phone multiple times every day, right? You might as well remind yourself of something positive while you're at it. 😉 
Use your word as a personal hashtag. Nobody else has to know what it means, but using it and seeing it will serve as a reminder… plus it's kind of fun.
Decorate your planner or your journal with your word.
Journal about your personal word. Find or create related journal prompts to use on a regular basis.
Display several variations of word art throughout your home. I love this one because it means your family will also benefit from the positivity.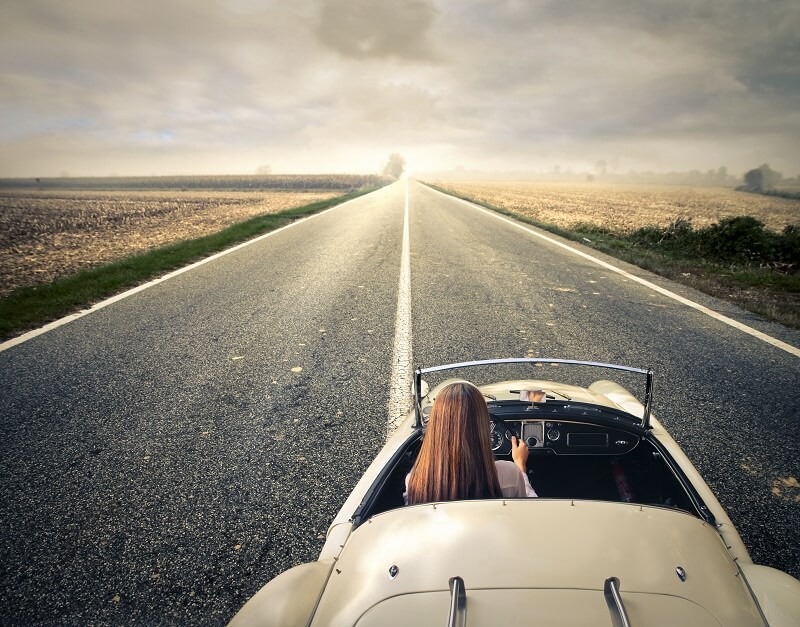 Two Reasons to Stop Stressing Over Choosing a Motivational Word
If you're an overthinker and/or a perfectionist at heart, you might be feeling nervous about going through the process of choosing one best word and using it for the entire year.
Maybe you're reading this sometime after January 1st. Perhaps you feel like you've missed the boat on this whole magical word and you'll have to wait to try again next year.
Well, here's the thing… (actually, two things…)
Number one, you don't have to start using your word on January 1st!
Really, it's okay to choose your 'word for the year' at ANY time during the year. You will still benefit from the process of choosing and using your word!
Number two, there's no law that says once you choose a word, you absolutely must use it all year!
If you choose something that feels right in December or January, but your life changes and it's just not working for you come March — or September — or whenever — it's totally okay to pivot and choose a more appropriate word!
I promise, the world won't end just because you don't use that one word for exactly twelve months in a single calendar year.
You wouldn't be a failure. You would be making a smart choice that works for you… which is more important than anything else.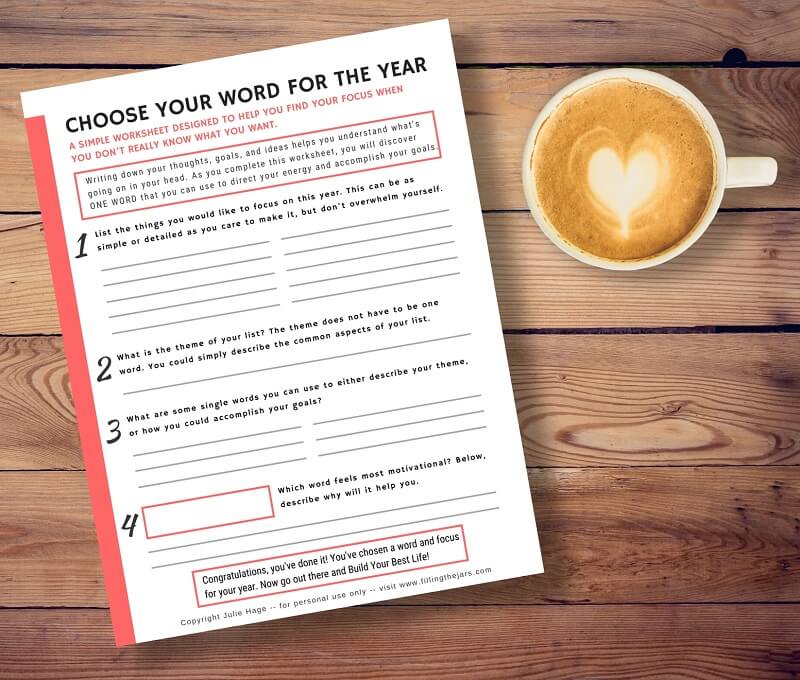 Alternatives to Choosing a Single Word for the Year
Do you HAVE to choose just one word?
The reason people love to use motivational single words for their 'word of the year' is because it's easy to remember one for an entire year and you can find multiple ways to apply it to everything in your life.
However, that doesn't always work for everyone. Here are three additional options to choose and use words for the year that may appeal to you:
Choose a Set of Three Related Words
Just like a single word, these three words can become something like a mantra. You can choose one word for different areas of your life.
Most people who use this method usually make sure the words have something in common and sound pleasing to the ear.
For example, you could use something like the word combination Release – Refresh – Relax. Taken together, the words are like a series of steps you can use to improve any area of your life.
One caveat… with three words in use at the same time, you may find yourself trying to figure out which one fits each separate situation. That's why it's always good to test these things to determine whether they work for you or not.
Choose a New Motivational Word Every Three Months
I loosely follow [and highly recommend] Brian Moran's 12-week year framework. If you do something similar, it makes complete sense to choose a new focus and a new word every three months.
This gives you flexibility, especially if you feel that choosing a single word for the year would be too restrictive or boring. A new word every three months gives you a timeframe to make the most of each word you choose for the time you need it.
Choose One Core Motivational Word and Add to It
In my opinion, this is the best of both worlds when it comes to choosing and using my word of the year.
How does it work?
You still choose one main word for the entire year. This is your core word.
Then, you choose an additional word to focus on every three months.
Combine the two as a mini-mantra and create a personal hashtag. Use it in personal pursuits, business work, your planner, reminder notes… pretty much everywhere.
For example, your base word could be Limitless. For each quarter of the year, you can choose a focus that your core word will amplify.
Quarter 1: Limitless + Gratitude = #LimitlessGratitude
Quarter 2: Limitless + Strength = #LimitlessStrength
Quarter 3: Limitless + Tenacity = #LimitlessTenacity
Quarter 4: Limitless + Abundance = #LimitlessAbundance
Play around with this method to see if you can map out a progress plan for your year. But if it stresses you out, don't keep trying to make it 'fit.' It may be easier to just use one word.
---
Well, there you have it… a ton of amazing reasons you should try choosing a word for the year AND the four easy steps to make the choice!
Don't forget to sign up for your free printable! Fill out the form below to have the worksheet delivered right to your inbox so you'll be ready to Build Your Best Life!
You've got this!
---
Did you enjoy this post? Know someone else who might like it? Please take a moment to share on Pinterest, Facebook, or your favorite social media… (Click the sharing buttons at the bottom of the post.) Thank you!