I know you're ready to build your best life this year, and I want to help you get the tools you need. Two of THE most important things you can do to build calm and joy into your days are to declutter and get organized.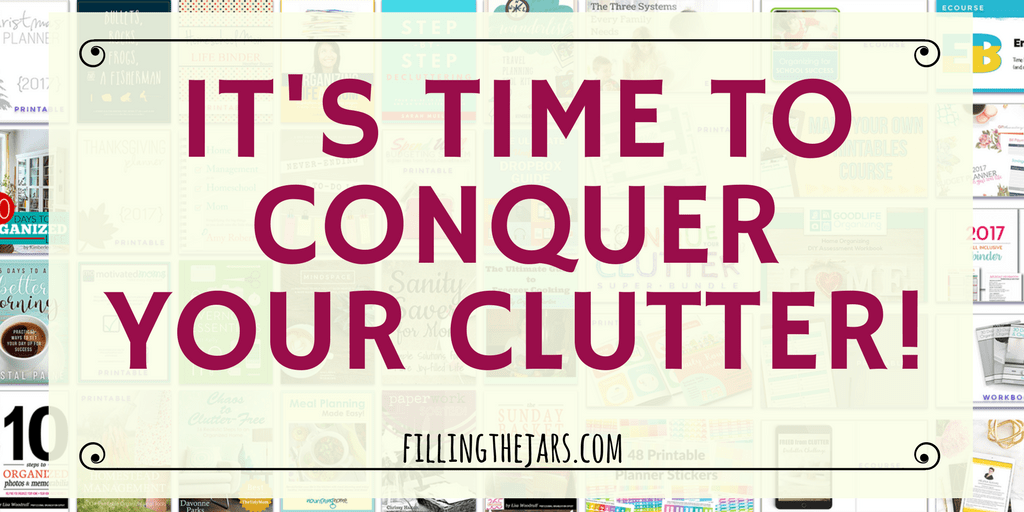 Minimalism seems to be the word of the decade, and for good reason. We want less "stuff" so we can better enjoy our lives.
But we waste a lot of time figuring out the best way to get rid of the unnecessary things. Heck, sometimes we don't even know what's necessary and what's not!
Today, let's talk about what you can do to FINALLY solve those problems!
Solve your #organizing and #decluttering problems TODAY.
Click To Tweet
This post may contain affiliate links. If you choose to purchase through an affiliate link, I may receive a small commission at no additional cost to you. You can see my full disclaimer here.
---
Are you tired of wasting precious time shuffling papers and looking for your missing shoe, or your vanishing purse? You dream of shortcuts to make your life more organized, but is it possible?
You've got great reasons for wanting to be more organized.
You want the best for your family.
You want to teach your kids to live in calmness, not chaos.
You want to be patient without losing your mind in the insanity of so much stuff.
And you just want to savor the time you have, instead of running around chasing clutter.
But sometimes it just feels impossible.
I'll admit, I've always struggled with a tendency to be unorganized. Clutter just seems to appear out of nowhere, quickly building to an overwhelming point. And once that happens, there just doesn't seem to be any way to get things under control.
The Clutter Problem
Maybe you've tried to get more organized before… and failed. Or thought you found the perfect system, only to have it not work for you at all. You're not alone.
I know what it's like to feel that getting organized shouldn't be so hard.
As an overwhelmed overthinker, knowing it's an issue is one thing, but actually DOING something about it is so much more difficult.
Finding a method that "clicks" is really tough. I've read organizing and decluttering books, but most of them seem to be written by people who are naturally organized and have boundless energy.
When you have the right info and tools at your fingertips, it's so much easier.
You know which papers to keep (and which should immediately be thrown away). You're more confident in saying no to the things on your calendar that don't matter (and yes to the things that do). You start learning the difference between what you really need and what will just add to the clutter to your home. You FEEL less stressed — and you'll probably enjoy life more, too.
The Organizing Solution
First, don't try to do everything at once. Little changes really will make a difference eventually.
Try one or more of these:
Declutter 10 items from your house every day – to trash, recycle, or donate.
Commit to putting things away going forward from this moment.
Have a 10-minute cleanup session with your family every evening.
However, we both know there's still the issue of the clutter that already exists and those annoying organization problems that just never quite get solved.
My decluttering and organizing journey originally began in 2017 with the Conquer Your Clutter Super Bundle from Ultimate Bundles. This bundle of resources is no longer available, but I've learned so much along the way that I would love to give you a few highlights.
In fact, I'm looking around my house as I type this, and I realize that I would be totally okay with someone unexpectedly coming over right at this minute. That's not to say that my house is perfectly pristine, but it's not a disaster. 
If I can make this happen, I know you can!
Related reading: 62 Things to Declutter That You Won't Miss at All
How will you know where to start?
Clutter-Conquering Resources For Us Overwhelmed Types
Impactful Habits, Organized Home ecourse — Whether you have a large or small home, this course will help you organize the mess at your own pace and learn the habits to KEEP it that way.
Your Successful Decluttering Field Guide — My printable room-by-room decluttering guide full of encouragement, tips, a little bit of 'hard truth' talk, and plenty of printables to help you completely declutter your spaces.
The "Energy Budget" ecourse — This is a comprehensive ecourse on how to create customized daily plans to match your energy level. Absolutely PERFECT for those of us who don't always operate at a 100% energy level every day.
More Life Organizing Inspiration
Stop Thinking and Start Doing: A Goal Setting Starter Plan
Eliminate Decision Fatigue — Add "Flow" to Your Day & Relieve Stress
4 Mindset Shifts to Help Clear Your Cluttered House
The Slow Declutter: A Lower-Stress Way to Clear Your Home
Remember, when it comes to conquering your clutter, the most important thing is to simply start. Build momentum from there.
You've got this!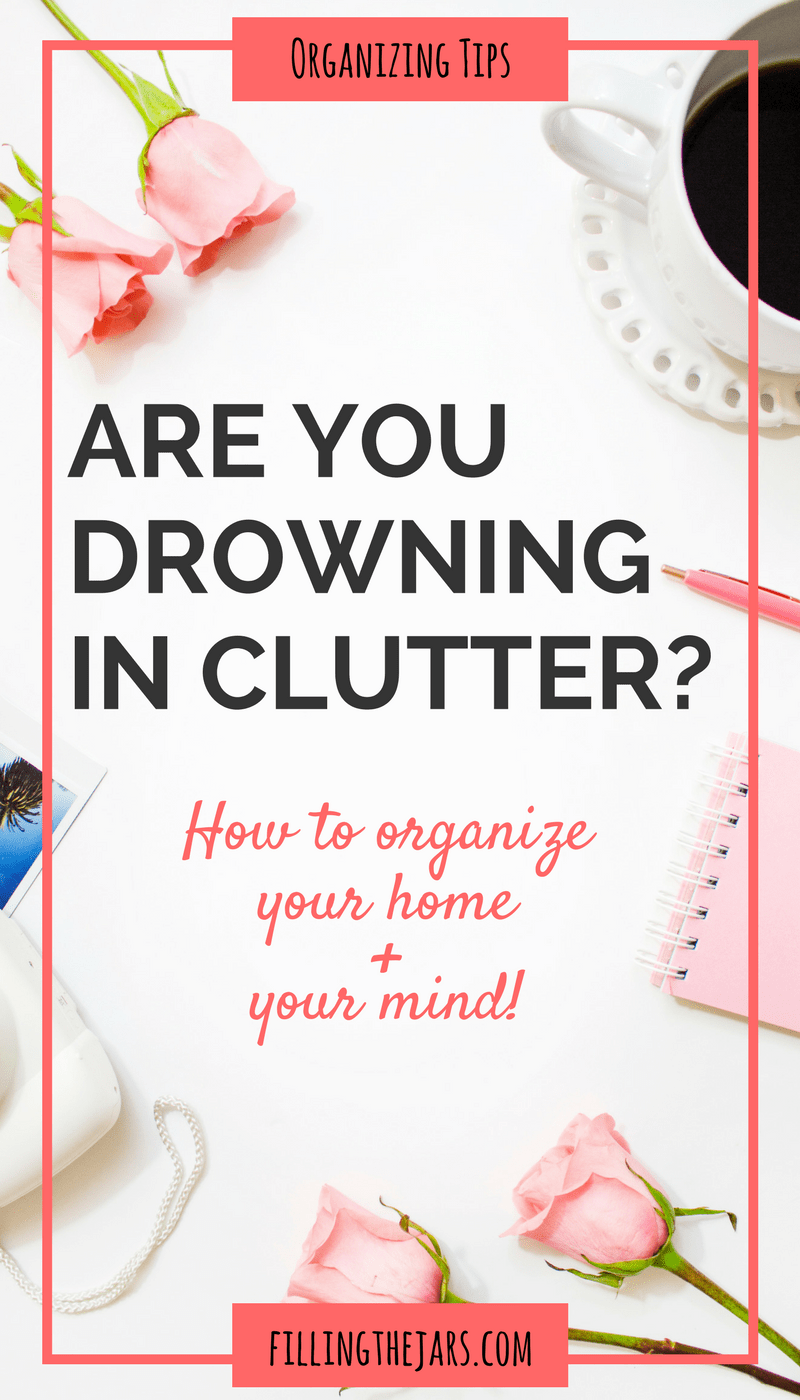 Get Your FREE Quick-Start Mini Decluttering Plan
Enter your information now to receive your free printable Quick-Start Mini Declutter Plan -- get started TODAY, decide what to keep/toss, and track your progress.
Choosing to join the Filling the Jars email list means you will receive regular email communication with news, tips, and recommendations to help you on your journey to Build Your Best Life.


Filling the Jars Privacy Policy