Are you looking for cheap ways to organize your home? You're in luck! I've got a bunch of tips and tricks to help you out.
In this blog post, we'll discuss a variety of affordable ways to get your home in order without breaking the bank. We'll cover everything from sorting through your belongings to plenty of DIY organizing solutions for your living space.
These inexpensive ways to organize are the perfect 'next step' after you implement my declutter tips throughout your home.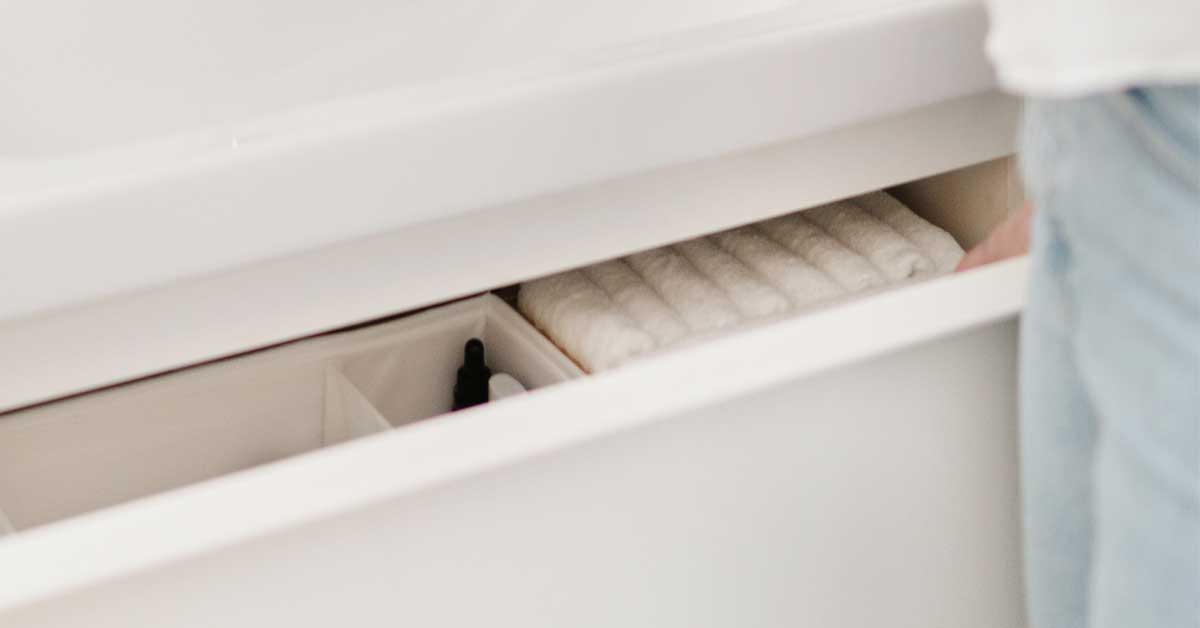 This post may contain affiliate links. If you choose to purchase through an affiliate link, I may receive a small commission at no additional cost to you. You can see my full disclaimer here.
Cheap Ways To Organize Your Home
These cheap ways to organize your home are perfect ideas to get your house in order without breaking the bank. Organizing on a budget just got easier with these simple DIY projects, inexpensive products, and free tips and tricks for an organized home.
What Is The Easiest Way To Organize A Home?
I will always answer this with one word: DECLUTTER.
Without all the stuff in your field of vision, your mind isn't overwhelmed by indecision. It's much easier to look at what's left and make quick decisions about what types of storage you need for those items.
For more ideas, check out my 4-step solution for how to organize a cluttered house.
More Help To Keep An Organized Home
Paper Organizing Tools + Recommendations
How To Live Without A Dresser: Tips Learned Over 25 Years
15 Smart Corner Space Ideas For Every Room Of Your Home
The Best 3 Ring Binder to Organize Each Area of Your Life
Concluding Thoughts…
So, there you go! I hope you found this blog post helpful and that you're feeling motivated to use some of these cheap ways to organize your home.
With plenty of ideas for organizing your home on a budget, you've got no excuse to procrastinate… it's time to start putting things in order. 😉
Remember, the key to success is taking things one step at a time. Don't try to do ALL the projects at once or you'll just end up feeling overwhelmed. Start with one small project and work your way up from there.
Soon enough, you'll have an organized home that you can be proud of — and it won't cost you a fortune!
You've got this!
---
Did you enjoy this post? Know someone else who might like it? Please take a moment to share on Pinterest, Facebook, or your favorite social media… (Click the sharing buttons at the bottom of the post.) Thank you!