The right corner space ideas can maximize the corners of a home to make rooms more functional, comfortable, and clutter-free. They'll add personality and style to the space as well! It's amazing what you can do with a little creativity, some strategic planning, and the right products that fit your needs.
There are many ways to make the most of your corner space. Smart ideas include installing shelves or cabinets, using a small table or desk, and even more practical solutions we'll talk about in this post.
Corner spaces are notoriously difficult to utilize. Along with my other storage ideas for clutter, these 15 small space corner organizing recommendations will help you make every inch count!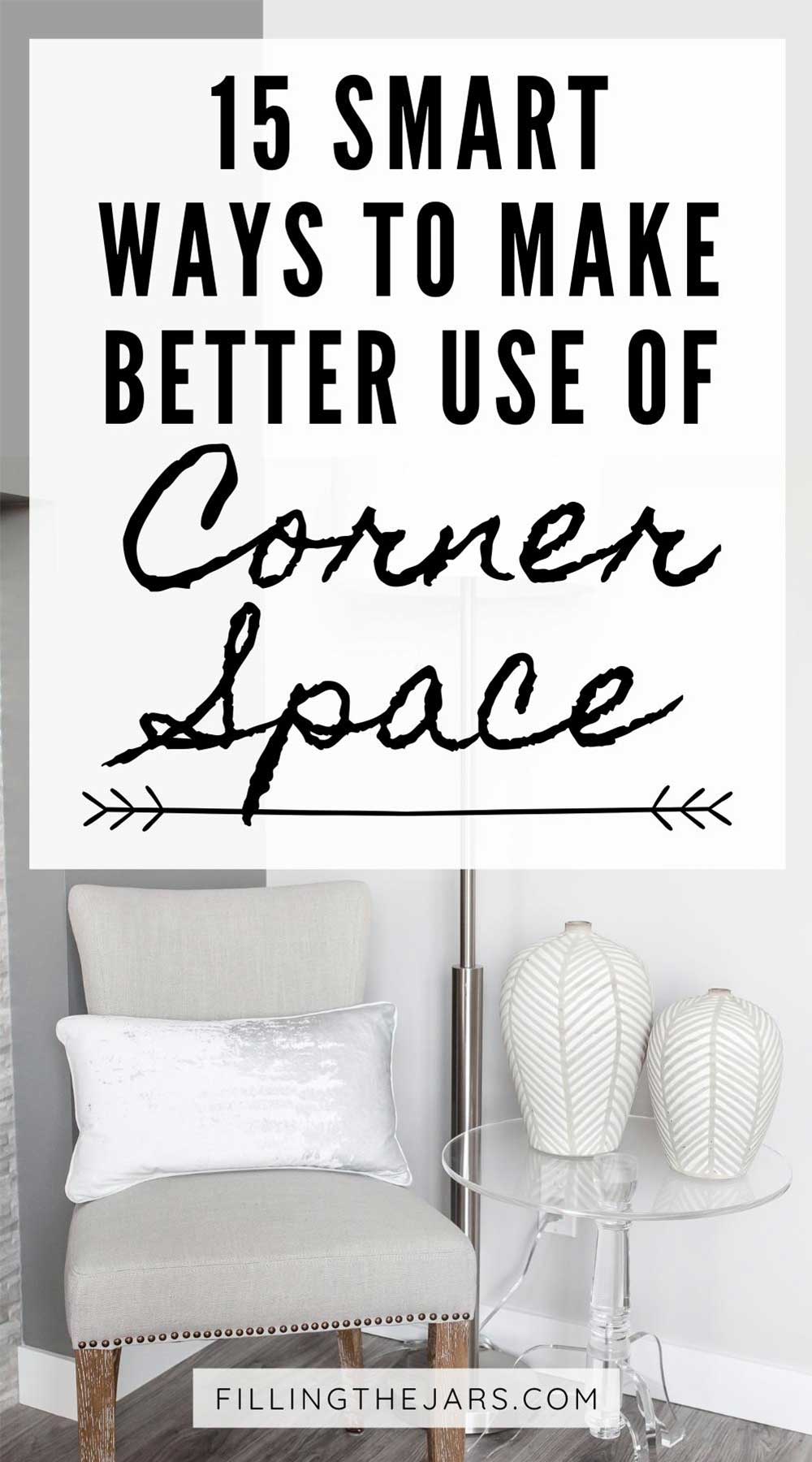 This post may contain affiliate links. If you choose to purchase through an affiliate link, I may receive a small commission at no additional cost to you. You can see my full disclaimer here.
No matter what kind of awkward corner you have in your home, there is something on this list that is going to make use of those unused corners of your home!
These are smart ways that you can better utilize your corner spaces, so that you can finally have a home that is the perfect fit.
No matter what kind of room or corner you need to fill, these products will help you do it. Here are fifteen smart ways to better use corner space.
15 Clever Corner Space Solutions
Many of these items are designed to make the most of tight spaces, so they can be great options for small homes or apartments.
The corner desk is the best idea for small space dwellers. It can be a lifesaver in cramped spaces like apartments and tiny homes when you need a dedicated workspace or home office. With this minimalist corner desk, you get functionality without taking up too much room thanks to its built-in storage shelf and drawer!
Large drawer for storage
Open shelf under the desk for additional storage or display
Metal frame with durable laminate desktop
Suitable for a variety of purposes, such as a writing desk, vanity… or a decorative entry table when there's no room for a console table
This small desk probably wouldn't work for a heavy desktop computer or large monitor, but it's great when you need a small workspace for writing or using a laptop computer.
Lighted corner display cabinets are a great way to show off your collectibles or other small items that you want to display. A lighted corner curio cabinet is an especially good option for those with limited space in their home because it provides plenty of room and the lights add a certain charm to any decor.
This cabinet fits well with traditional decor, including wood frame, mirrored back panels, and a top-mounted light to highlight your pieces. And at 6′ tall with six shelves (4 are adjustable glass), there's plenty of display space.
Note, the solid middle shelf will block the light from the bottom half of the cabinet. That might be fine for you! Also, you could always install a simple wireless tap light to illuminate the bottom shelves.
No fireplace? Nowhere to put your TV? No problem! This combination electric fireplace and corner television stand is the perfect solution and makes a super-functional focal point. With its beautiful wood design, this stand will add a cozy feel to any room, whether or not you use the heating function.
Be aware that you do need to assemble this piece, which may be challenging for some. Also, this particular model won't hold a massive television. It's more like a 'just right' size. 😉 However, you'll see more options available if you need something larger to make use of that empty living room corner.
You know that small space empty corner you have in your house? The one that just doesn't seem big enough for much of anything?
This beautiful wood and metal corner shelf doesn't take up much space along the wall, but it has 5 shelves to store anything from necessities to your favorite knick-knacks.
I absolutely love the metal design… it makes me think of leaves even though the pieces are square. It's some kind of artsy magic. 😉
Alternative small corner shelf options:
4 Tier Corner Shelf With Metal Dog Design — So cute!
Quick Install Wood Triangle Floating Corner Shelf — These simple floating shelves are brilliant — no frustrating hardware to deal with, just tap them into the corner and you're done! Available in several sizes and finishes, you'll probably want these wall shelves in every room for organizing and decorative items.
This versatile freestanding unit can be used to store books, office supplies, pantry items, or anything you need to keep organized and accessible.
The steel wire construction is super-sturdy and durable, and you can set the shelves at different heights to meet your needs. This type of shelving is extremely easy to assemble and you don't need any tools.
With its utilitarian look, it's great extra storage from the kitchen to the office to the garage. I probably wouldn't use it to decorate in my living room, but hey… if that's your style, go for it!
If you're short on storage space, this tall corner storage cabinet is perfect for you. It fits easily into any corner (it even has a notched cutout so it fits over your baseboards) and features three adjustable shelves to maximize your storage potential.
With two doors, this corner cabinet is perfect for creating a small pantry or holding personal items and other things you don't want on display. Plus, closed storage always helps a room look less cluttered.
note: This cabinet must be anchored to the wall for safety.
Although it's not exactly the most decorative piece of furniture, this vanity table is a great option if you're short on space, or if you just want to make the most of the corner space in your bedroom or bathroom.
It fits into the corner without taking up too much room, while 4 drawers and shelves provide plenty of storage space for your makeup and beauty supplies (makeup collectors love how much it holds). Plus, the three-panel mirror is perfect for getting a view of your entire face.
So if you're looking for a compact and convenient makeup table, this one is definitely worth considering.
note: This unit does not include lights. If you're placing it in a dark corner, you'll want to also get the appropriate lighting for your needs.
If you're looking for a fun, easy way to organize your child's toys, you'll love this set of two 'mini' toy nets! Make the most of small spaces and keep your child's room neat and tidy.
Perfect for hanging in a corner, these hammocks can hold tons of stuff. Plus, they're hand-crocheted from sturdy acrylic yarn and are very stretchy, so they make fantastic stuffed animal organizers.
If you're looking for a sleek and modern way to organize your corner shower space, look no further than these beautiful tempered glass and aluminum shelves. They're quick to install and will add a touch of luxury to your bathroom along with much-needed storage for shampoo and other toiletries.
For installation on ceramic tile and tempered glass surfaces, there's no drilling required because the powerful adhesive ensures a strong bond. However, other rougher or painted surfaces require tools for the mounting hardware brackets, so keep that in mind.
Of course, you can use these in other rooms besides the bathroom. They would also look beautiful in a modern kitchen and maybe even a bedroom.
Do you have a corner space in your kitchen or dining room that's just not being utilized? Make use of this area and get more organized with a corner china cabinet.
This cabinet has double glass doors at the top and two wood doors below. The six shelves provide ample storage for your best china, glassware, and other dinnerware. The mahogany, slightly rustic look of this cabinet is sure to complement many décors. Whether you're looking to show off your best dishes in the top or want to hide clutter in the bottom, this corner china cabinet is a good solution.
*note: While this cabinet has beveled sides to fit in a corner, it has a flat back, reducing the depth of storage. Check the dimensions to determine whether that will work for you.
If you have a tiny area for dining, then you KNOW how difficult it is to find furniture that works. Using corner space is a great way to make the most of a small area, and this nook dining set is the perfect example.
The seating for four to six people makes it great for meals or family gatherings. Plus, the hidden shallow storage under the bench seat will help keep your dining area organized. (Keep that clutter off the table!)
If you're looking for a way to add some kinda-traditional, kinda-farmhouse appeal to your home and make your dining space finally WORK, this nook set in white with pine accents is a real contender with a warm, inviting feel.
note: Requires careful assembly and probably two people to get the job done.
Okay, so not everyone needs a bar in their home, right? But if you would like one and you have some space in the corner, you might want to take a look at this farmhouse-look corner bar unit.
I like that the lower cabinet has a wire mesh door and side panels that allow you to see what's inside. With two spacious bottom shelves and a built-in 5-bottle wine rack, this piece is perfect for storing your beverages and bar supplies.
Hey, it would also make a fun coffee station!
note: If you're using this in a dark corner, I would suggest adding some LED touch lights or string lights to illuminate your workspace and highlight your displayed bottles and glasses.
If you're cramped for space and need a corner hall tree to help with organization in your entryway or mudroom, this is a good compact option.
The shelves are nice for decorating or holding baskets for clutter. There are also four fixed metal hooks on the side for hanging items like jackets, hats, or umbrellas.
The design is simple and functional. Keep in mind that it's not made to last forever, but it might work great 'for now' in your current space.
Plus, this corner hall tree coordinates with the tall 2-door corner storage cabinet mentioned earlier in the post.
note: This piece should be anchored to the wall for safety, especially with children or if you plan to hang anything heavy — like a partially-filled bag or backpack — from the hooks.
How to Use the Corners of Your Room Effectively to Maximize Space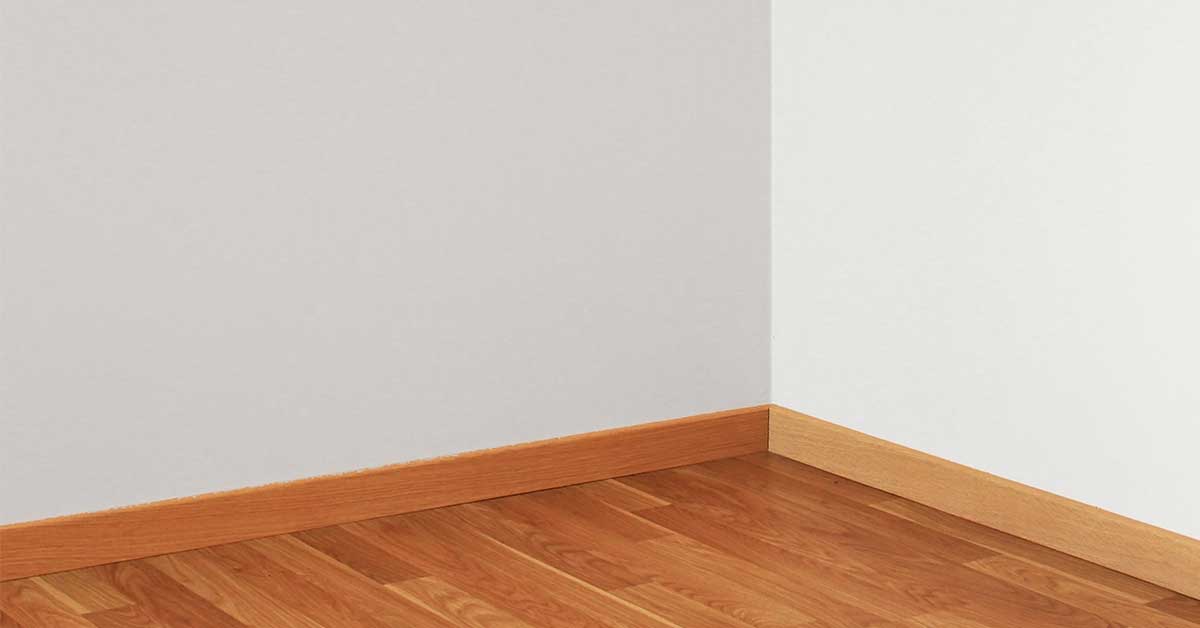 Small spaces can be made to feel bigger with the right corner space solutions. There are several things you can do with the corners of every room, but some of the most common are corner shelves, corner desks, and vertical storage units.
Another way to use corner space is to create space to sit and relax. By adding a floor lamp, small accent table, and comfortable chair or ottoman, you can create a cozy reading nook or a great place to enjoy a cup of coffee.
What makes using the corners of your rooms so great is that they are normally unused space (or piled with clutter if we're not careful), but can be very beneficial when used correctly. Here are some simple steps to follow when planning for the corners of your rooms:
Decide what purpose you need the space to serve
Do you want to display a collection? Create a tiny pantry? Set up a home office? Add storage for linens and toiletries? Enjoy a reading nook or creative corner?
Whatever your needs, there are smart ways to make it all work.
Make sure you get accurate measurements of the bare corner you're designing for. You don't want to end up buying the perfect solution for your corner space, only to find out it doesn't fit… or the things you wanted to store don't fit in the cabinet.
More Organizing Help
The Best Way to Organize Paper Files: 4 Tips for Organizing Files at Home
Clear Your Clutter: 10 Tiny Tasks to Get Big Results
How to Organize a Cluttered House in 4 Essential Steps
Declutter Your Life: 6 Things to Purge for More Intentional Living
The Best 3 Ring Binder to Organize Each Area of Your Life
In Conclusion…
Living in a small space doesn't have to be cramped and uncomfortable. In fact, with the right corner space ideas, you can make the most of every square foot of your home.
We've provided some creative ideas on how to use corner spaces in every room of your house for storage, seating, or decoration. So don't let those awkward spaces keep you from having the home you've always wanted. Use these corner space ideas to your advantage!
You've got this!
---
Did you enjoy this post? Know someone else who might like it? Please take a moment to share on Pinterest, Facebook, or your favorite social media… (Click the sharing buttons at the bottom of the post.) Thank you!