I know that this time of year always makes me feel like I can do a little something more to enhance my own life and the lives of those around me. I've chosen 5 motivational quotes to help get things moving in the right direction and inspire a fresh start this autumn.
This post contains affiliate links. If you choose to purchase through an affiliate link, I may receive a small commission at no additional cost to you. (Thank you!) You can see my disclaimer here.
The mornings are a bit crisper. Students are back in school. Routines are being re-established.
Do you feel like you have some breathing room? Or are you feeling like something is a little off-kilter? I hope it's the first one! But even if you're feeling not quite yourself, I'm sure you'll find some wisdom in these quotes to help get you back on track.
Check out these 5 #quotes to inspire your fresh start! #motivation
Click To Tweet
---
Related post: 3 Steps to Build Your Best Life EVERY DAY
---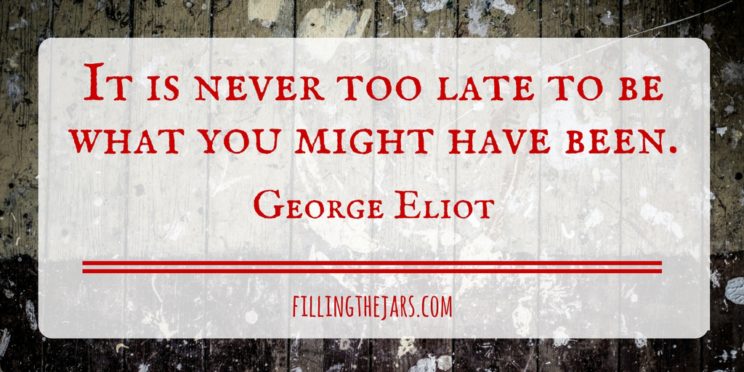 "It is never too late to be what you might have been."
– George Eliot
Even though Mary Ann Evans used a male pen name for her fiction works, I love that she was her own woman in her private life.
Don't become mired in thoughts of missed opportunities. If you want to do or be something new, go for it!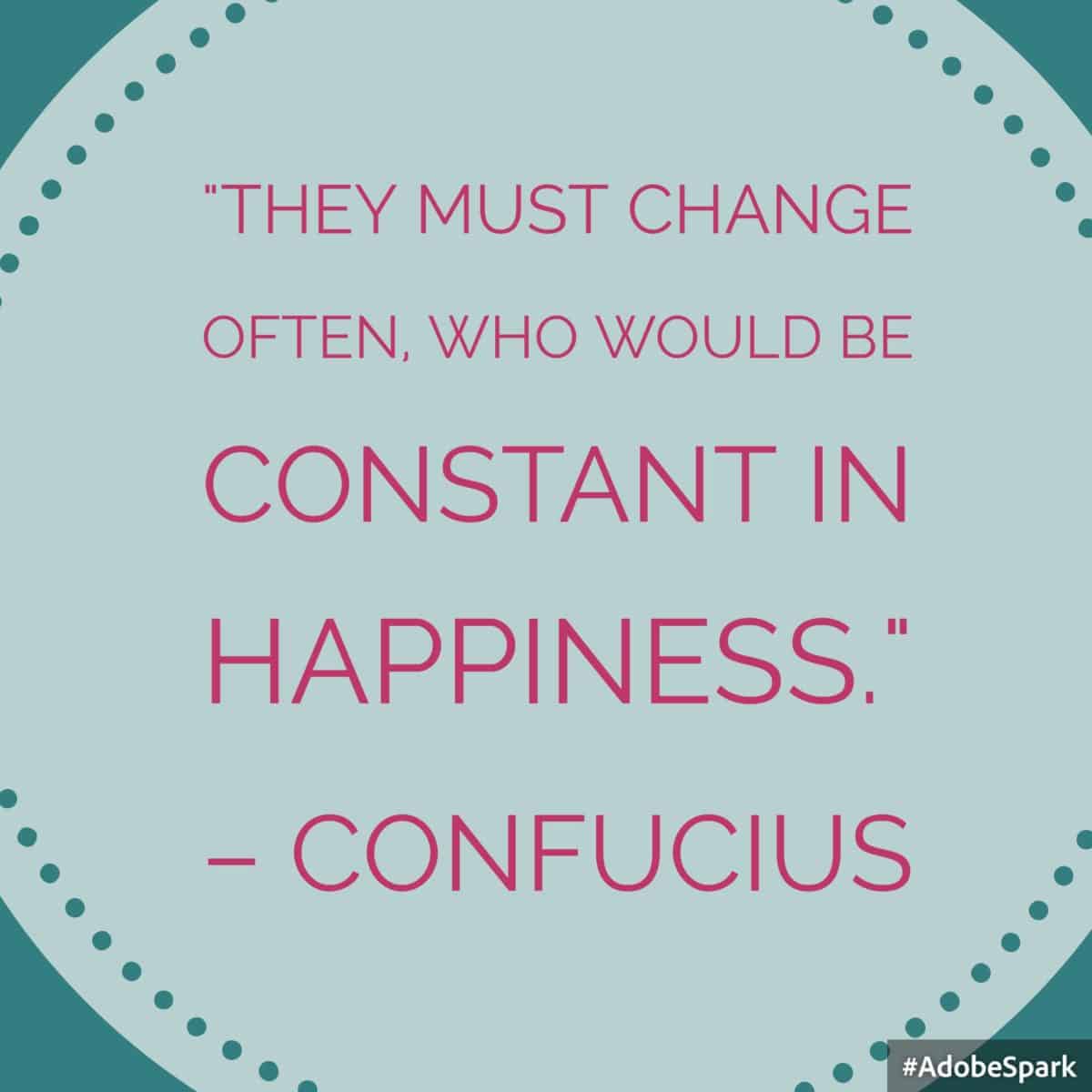 "They must change often, who would be constant in happiness."
– Confucius
Too much of the same is a recipe for complacency and, eventually, dissatisfaction. Change it up. Add something new to your life or revive an old favorite (good for you!) habit that you had set aside long ago.
Your mind and your mood will thank you.
"I find television very educational. Every time someone turns it on, I go in the other room and read a book."


– Groucho Marx
Just smiles all around from this book-lover.
(If you wish to print this quote, it is in JPG format sized to print as a 5×7 image. Right-click on the image and save it to your computer, then print from your favorite photo software.)
"Out of clutter, find Simplicity. From discord, find Harmony. In the middle of difficulty lies Opportunity."
– Albert Einstein
Smart man, indeed. 😉 This is my new favorite quote. It's currently the background on my computer screen, and I just love the message!
"Purpose is about making a difference in the lives of others."


– Valorie Burton

(Successful Women Think Differently)
I'm reading this book right now and this quote just jumped off the page at me.
Think of the people you admire most. Do you immediately picture self-involved people, or do you think of those who really make a difference by giving of themselves?
Guess what? You can be one of those people! Find your purpose, and make a difference.
It may be something as simple as always smiling and being pleasant at work (even when you're not feeling it at all). A smile and kind words go a long way toward building a better world.
Whatever your strength, use it to make a positive impact.
---
Did you know all of the Filling the Jars inspirational quote graphics are available in the resource library?

---
Pin for later!