If you're doing your best to learn how to stop being lazy, you've landed on the right post. Here are some great quick tips and a little bit of tough love to help you conquer lazy habits so you can reach your personal potential and more easily achieve your priority goals.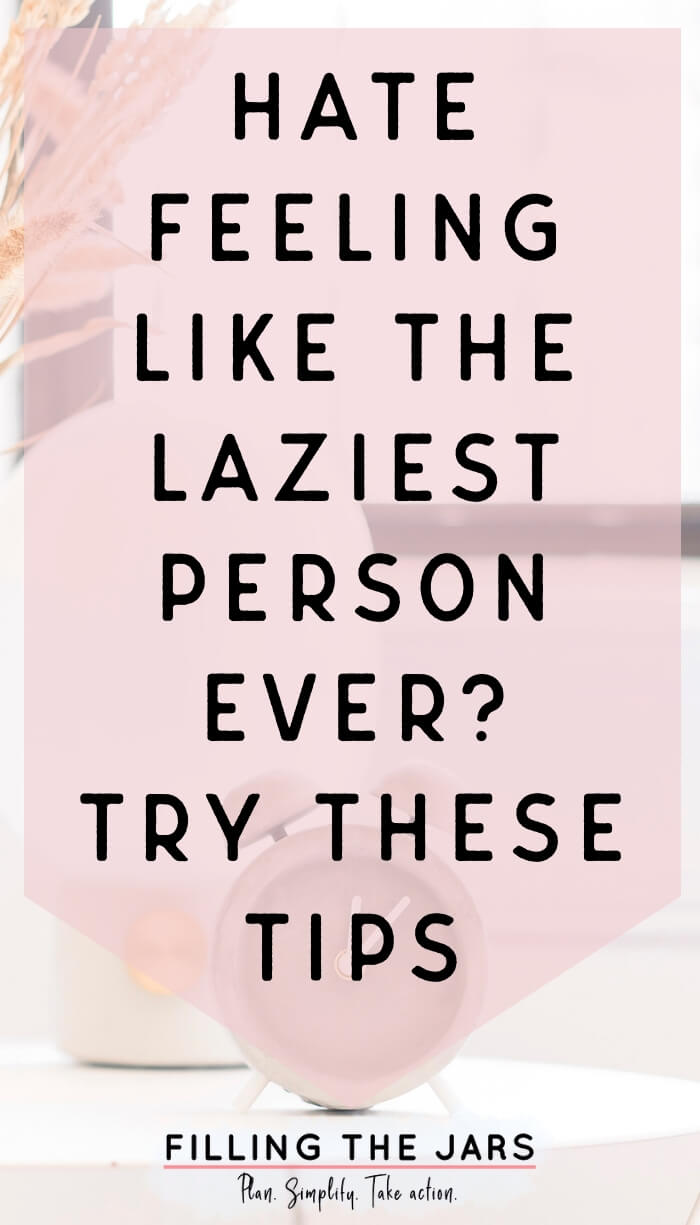 This post may contain affiliate links. If you choose to purchase through an affiliate link, I may receive a small commission at no additional cost to you. You can see my full disclaimer here.
Does Anyone REALLY Know How to Stop Being Lazy?
Although some people pride themselves on being lazy, most of us are forever in pursuit of hacks and tips that will help us be more productive, manage our time better, and basically reverse our natural lazy tendencies. 
Of course, that means everyone has an opinion about the best way to end laziness. Some of those opinions are backed up by a few scientific studies, most are anecdotal, and some are just flat-out schemes.
What does that mean?
While anyone can present themselves as being an expert at kicking laziness in the butt, it's usually because they found a method and tweaked it to work just for them. That's why there are soooooo many books and videos and blog posts about how to stop being lazy.
Does that sound depressing? Like the search for anti-laziness answers is simply a shot in the dark, with a small chance of success?
Don't think that way! The good thing about knowing others have gotten creative about how to stop being lazy means you can do the same thing! With so many methods out there, you can take a little from this one and a little from that one to figure out what works for you!
Learning is always worthwhile. Just be cautious about how much money you spend on anti-laziness products. Buy if you must, and then implement fully before buying something else.
It comes down to this: You will get results with any method that are directly proportionate to the effort you expend.
Which means — if you try something and it's working for you at least a little bit, double-down and keep at it.
Does that mean any single person has all the answers? Nope. But they might have the answers that work for you RIGHT NOW — and that's what's important. Getting yourself in motion and creating forward momentum is exactly what you need when you've been mired in laziness and inaction. 
Do I have all the answers? Not even close! But I do love to share techniques that work for many people as well as things I've tried as an overwhelmed overthinker and have found some success with.
Here are a few things I've learned along the way, and I hope they will help you as you battle laziness… 
What is the Difference Between Procrastination and Laziness?
Often these feel like they are exactly the same. However, there are subtle differences. You can be a crazy-busy person whom nobody would ever call lazy, yet you procrastinate on some things — or maybe a lot of things. 😉 
'Busy' can mean productive procrastination. This is not lazy at all, since you're still getting important things done. But it's not necessarily productive when it comes to accomplishing your goals.
That means you sometimes have to battle BOTH laziness AND procrastination if you want to reach your goals and dreams.
Here's a post with 5 ways overwhelmed overthinkers can beat procrastination. These are gentle reminders, a mindset shift of looking at time in a different way, and practical suggestions to keep moving forward even when things get slow or difficult.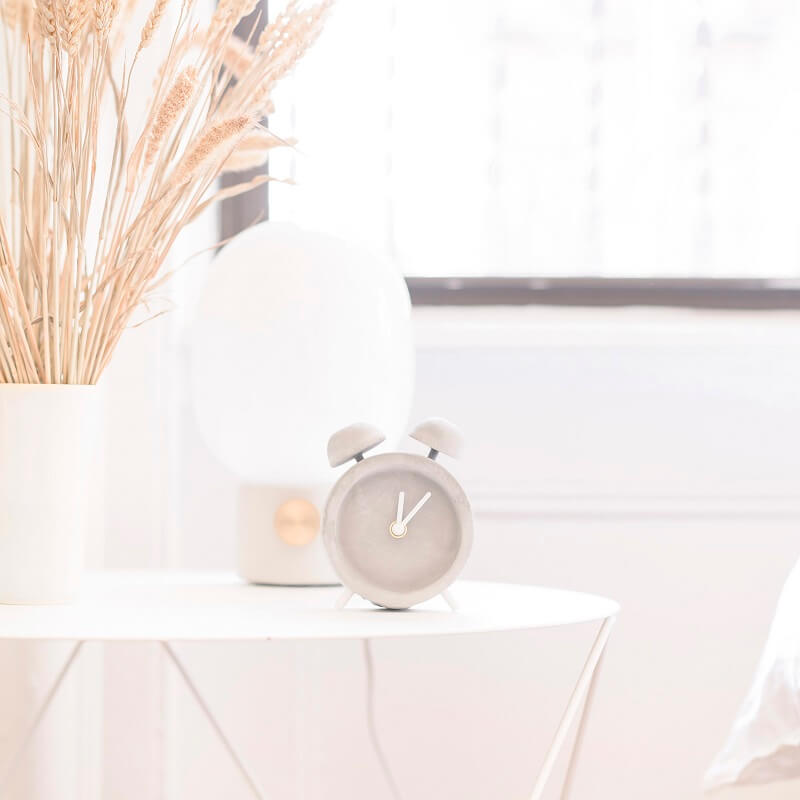 How to Get Rid of Laziness
This is so, SO tough! There's no one single cure. First of all, I would suggest working on only one life area at a time. Trust me, waking up one day and deciding to not be lazy ever again is probably not going to work out very well.
Maybe you set a resolution this year to cook dinner every night — even though you NEVER cook. Then you broke that resolution two weeks into the year, so you just gave up and went back to getting take-out almost every evening because it was easier than trying again. 
My tip for that would be to stop making resolutions that have no wiggle room. 😉 Nobody can start from zero and have a perfect success rate. Build in a learning curve.
Here's one area that many of us struggle with: how to stop being lazy and exercise. Ugh, this one really hits the mark, doesn't it? My friend Alison — who is ACTUALLY good at regularly exercising — was kind enough to write this post.
One of my most popular posts is about 6 powerful life hacks to help you stop being lazy. There's definitely some tough love in this post. There even could be some things you really don't want to hear — like maybe it's time to get new friends. Ouch… But you have to remember that you really will develop attitudes and motivation to match the people you're around most often. 
This post with real-life tips about how to change the habit of laziness is one of my favorites. It talks about the effects of lazy habits vs. productive habits and gives you a 3-step process to change lazy habits. I also discuss how long it will take to stop being lazy and what to do if you mess up or have a 'lazy day.'
The Phrase We Hear Too Often: 'I Love Being Lazy'
We're bombarded daily by memes, images, and jokes about life — both how it 'should' be and how it really is (supposedly). It seems like half of those things are motivational, and the other half are praising the lazy lifestyle.
In fact, 'I love being lazy' is a phrase that has become so common today, people just assume it's a valid and respectable lifestyle.
Well, it's not. There's nothing at all wrong with being efficient and allowing yourself plenty of downtime. Or finding smart ways to do tasks so you expend less effort for the same results.
But to adopt the motto 'I love being lazy' is dangerous. You're giving yourself an 'out' when it comes to pretty much anything more difficult than ordering takeout (delivered) and zoning out in front of the television or endlessly scrolling your phone every day and night.
Honestly, there are times when you're going to feel lazy. Maybe you've been working extremely hard and you need a break. Or you've been sick and haven't regained your strength yet.
There are going to be days when you really don't want to get off the couch. That's when you need these 10 tiny tasks for what to do when feeling lazy.
But don't allow yourself to fall in love with laziness. Your mind, body, and life will suffer the consequences. 
Your Next Step to Stop Being Lazy
I know it can be incredibly difficult to figure out how to stop being lazy. 
I've got a little something that can help you get to the bottom of some of your reasons. Once you have an idea of WHY you're doing (or… NOT doing) something, you can more easily make a better, more realistic plan.
Sign up below to have the Anti-Laziness Worksheet sent right to your email box: