Let's talk about how to stop being lazy at home — specifically, how to feel productive when you find yourself at home for weeks or months at a time. Because while our homes should be a place of rest and relaxation, for many of us they have become the epitome of laziness and indulgence during the past year.
It's difficult enough to learn how to stop being lazy, but pile on all of the challenges we have faced recently? For many, it feels impossible to remain productive while cooped up inside the house.
How do we catch ourselves before a weekend Netflix marathon turns into a month? And if it already has, how do we turn it around? Here are 5 ideas you can use to get the problem under control…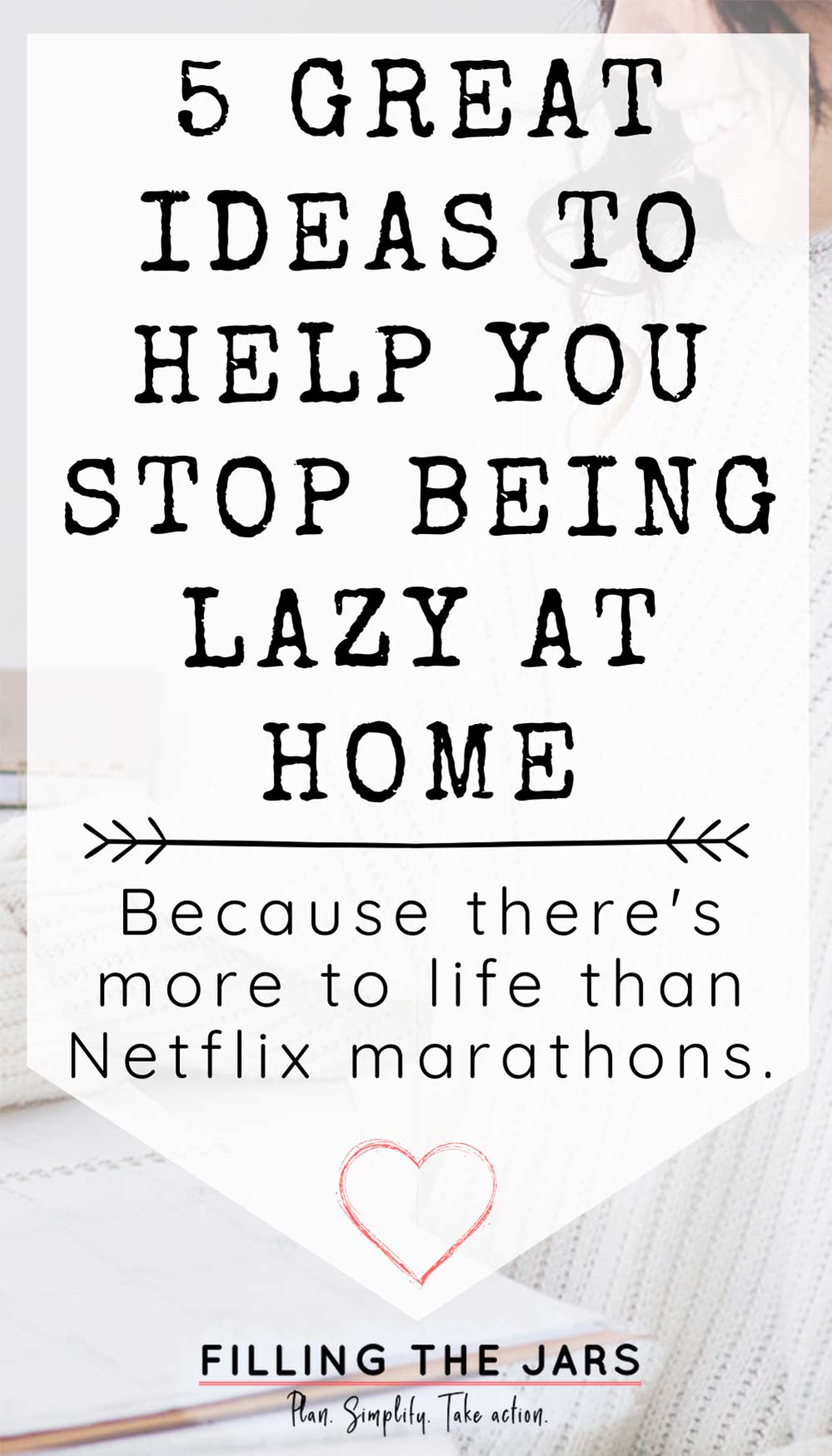 This post may contain affiliate links. If you choose to purchase through an affiliate link, I may receive a small commission at no additional cost to you. You can see my full disclaimer here.
First, I have a confession:
When I first began working on this post, I honestly questioned whether or not it was something I should write.
Why?
Well, to be completely honest… I'm a homebody, an introvert, and basically a fairly lazy person.
I work slowly, it takes me a long time to think things through (hello, overwhelmed overthinker!), I don't make lifestyle changes quickly, and I find it difficult to do anything at all when I'm tired or stressed.
Plus, I fully admit that two of my favorite things to do are to spend all day reading or watching an engrossing series on one of the streaming channels.
I decided to write this post anyway. Why? Because in spite of all those things, I manage to make a living working from home and keep the house running well enough to not completely collapse under piles of clutter.
Here are some of the things I do along with some expert recommendations.
I'm not going to claim that all of these ideas will work 100% of the time for everyone, but give them a try and keep doing the things that work for you!
---
Are You Wondering 'Why Am I So Lazy at Home?'
As mentioned above, for most people, your home is generally filed away in your brain as a place of relaxation over a place of work.
However, now that so many are not only spending most of their time at home, but for the first time, doing their regular jobs at home, it has changed the energy.
Psychologically, our brains have trouble separating how we associate a certain environment from the task we are trying to complete with in them.
For example, if we study our college courses on our bed, our brain will have a hard time sleeping in it as it does not know whether to associate the bed with active work or calming sleep.
Overcoming laziness while at home can be difficult because your brain doesn't know how to associate your environment with productivity when you have spent so much time utilizing your home as a relaxing space.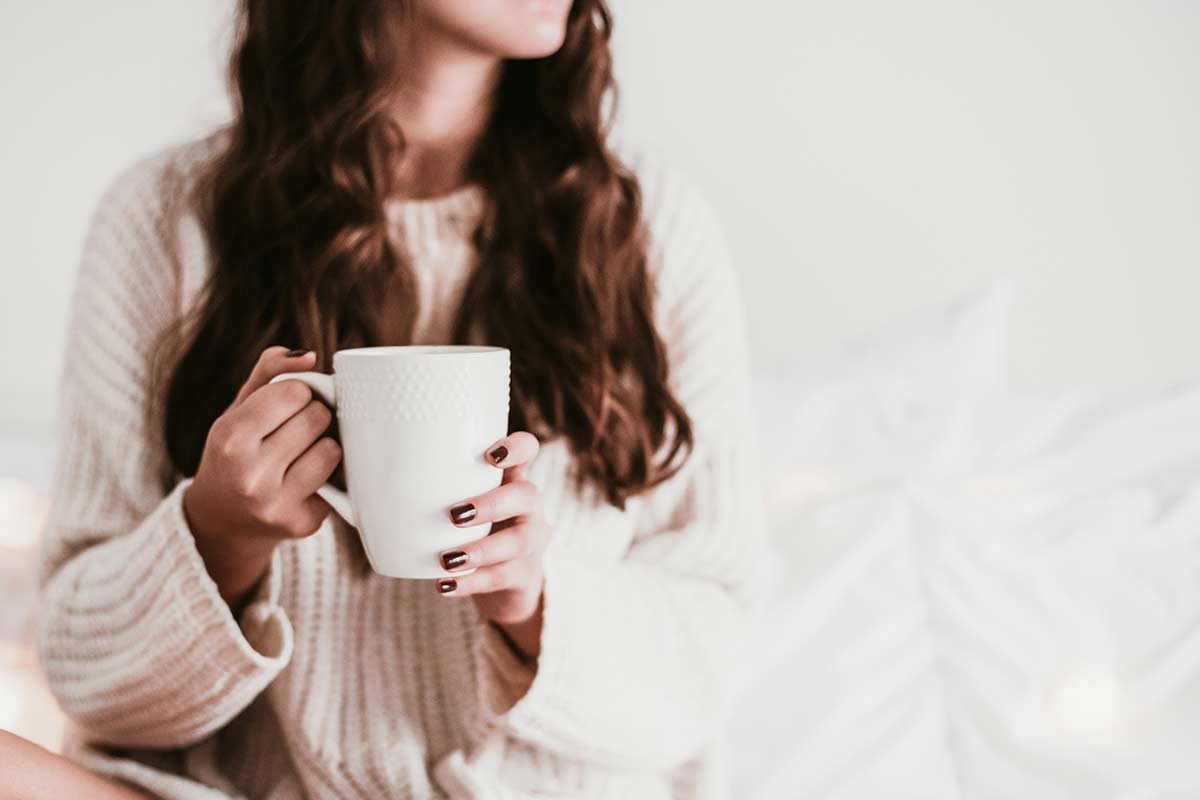 ---
How to Not Be Lazy at Home
When you tend to overthink most things in life and spiral at even the thought of compiling a to-do list, finding your own productivity AND keeping your home running at the same time can seem impossible.
Here are some tips and tricks to help you combat laziness at home:
1. Make a to-do list, then separate your household tasks from your work tasks
Being at home more is blending everybody's worlds. This is a big adjustment for sure.
It's very easy to sit down to work and suddenly remember how much laundry you have to get done. Your mind switches over to 'household task' mode, so you up and start doing your laundry — leaving your professional work off to the side and forgotten as you 'remember' another few household tasks that you 'should' do while you're up.
To prevent this from happening all day, every day, take time to write out your task list each evening or morning — whichever works better for you.
Having all of your tasks written down gives you a clear and concise idea of what you need to get done — which in turn makes it harder to get distracted.
Plus, you don't have to continuously manage lists and information all inside your head.
If you need to constantly pause and take time to mentally recall and organize your task list, you are much more likely to find your way back to the couch and turning on the TV to relax your brain.
Make a household chores to-do list AND a work task to-do list. This helps you clean up all you have to complete, while keeping each of your worlds as separate as possible.
I recently read a brilliant task-organizing idea from Daniel Levitin, a professor of psychology and behavioral neuroscience. He recommends writing each task on a 3×5 index card. It's like a brain dump, but with only one item per index card. That way you can more easily separate and order (or re-order) your tasks for each day.
Even though I always thought I preferred a paper list or a checklist on my computer, I'm definitely going to try this one for the exact reasons he gives in the article.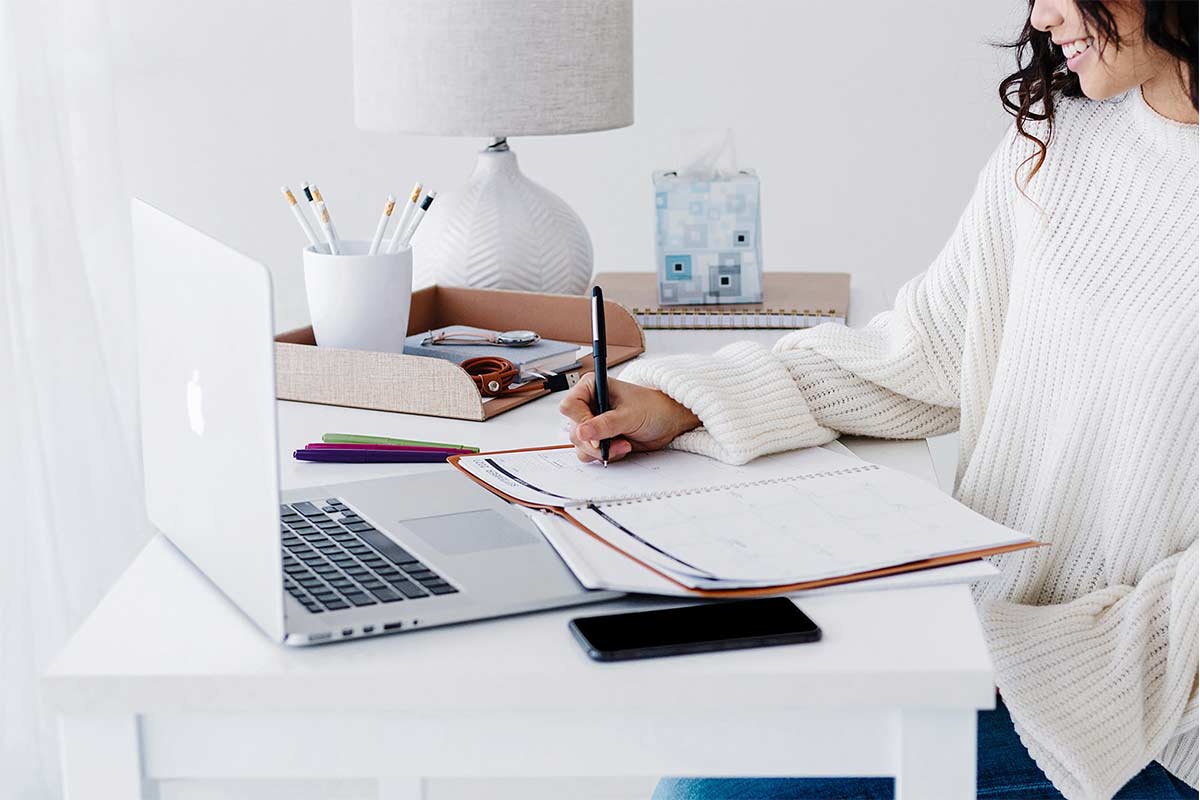 ---
2. Simplify your routine
The more things you have to think about doing every day, the more exhausted you feel before you even get out of bed.
Of course, a written list helps — but something else that's imperative for overwhelmed overthinkers is to reduce decision fatigue by eliminating and/or automating most of the decisions you constantly have to make.
Another way to simplify is by keeping your home clean and decluttered. The simpler your home is, the easier it is to find your own inner productivity.
Related reading:
3. Organize your spaces
The key to creating an environment within your home where you can combat laziness is to correct the brain association issue stated above.
How do you correct this issue?
Section off your home for different tasks. Meaning, 'allocate different places in the home that are dedicated work spaces for specific projects.'
By doing this, you tell your brain, 'When I am in these areas of my home, I am working. I am turning my brain on.'
This leaves your bed, or the couch in your living room, as spaces where your brain knows and understands it can continue to be lazy while you occupy that space.
This also removes many distractions that may derail you on your way to accomplishing your tasks for the day.
4. Create a system to reward yourself for when you complete a task
I personally love the reward system. It makes me excited to complete my tasks because I know I get to treat myself.
If you have the discipline to wait for your rewards after crossing things off your to-do list, this is a great motivator.
It can also help you build habits that form a system to help you stop being lazy at home… or anywhere. The book Atomic Habits is a fantastic resource to get you started in this area.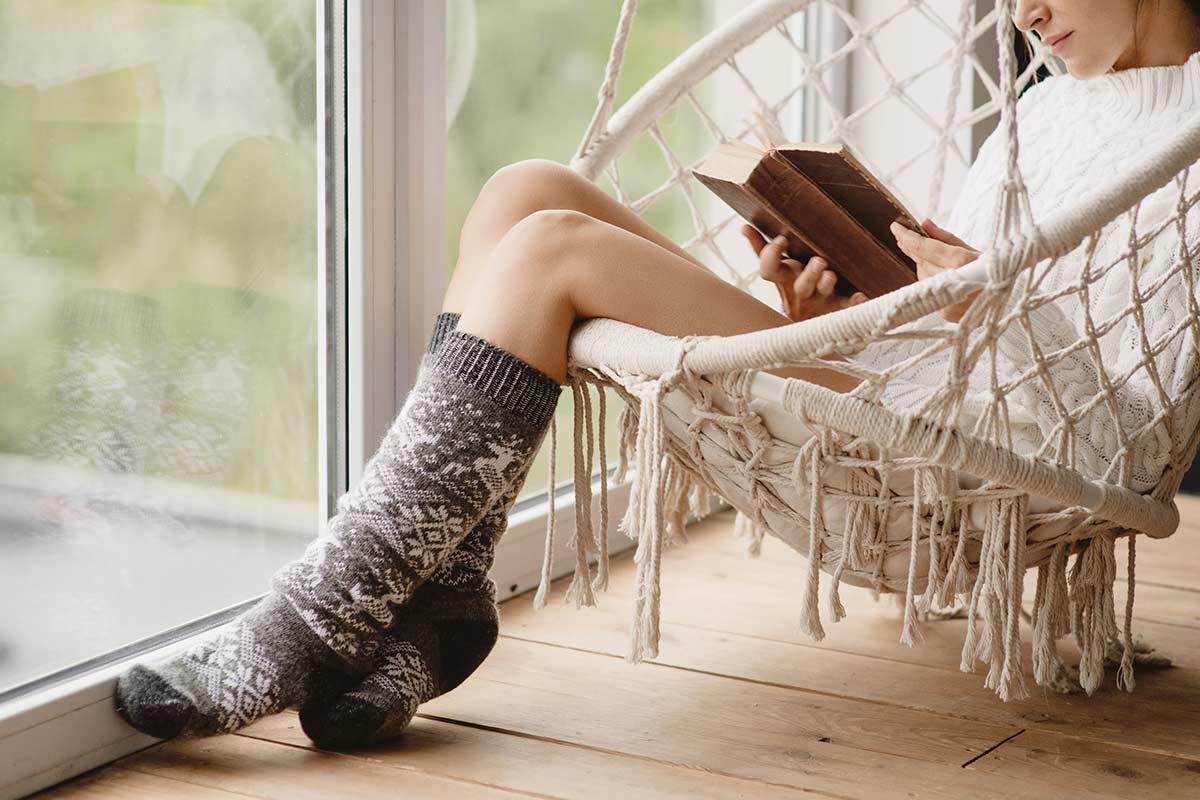 ---
5. Plan for lazy time
If you've spent the past few months falling into an unproductive daze, don't go all-or-nothing on your anti-laziness crusade at first.
We tend to live in a culture that promotes black and white thinking regarding most aspects of life. Meaning, you are either working hard — at paid employment, housework, etc. — or you are failing. However, this is not true.
it's okay to feel comfortable enough in our homes to BE lazy sometimes… just not ALL the time.
Working hard is just as important as relaxing. Your body needs to feel productive just as much as it needs time to recharge.
Therefore, if you feel extra tired and drained one day, it is ok to put off the less-necessary tasks to give your body the rest it is asking for.
More Help With Your Fight Against Laziness
6 Powerful Life Hacks You Need to Stop Being Lazy
The Power of Habit: Why We Do What We Do in Life and Business
5 Ways Overwhelmed Overthinkers Can Beat Procrastination
A Simplified Life: Tactical Tools for Intentional Living
The ONE FOCUS Method: A Step-by-Step Guide to Transform Yourself From Overwhelmed to Accomplished
How to Stop Being Lazy and Exercise: 20 Tips for When You Have No Motivation
What Should You Do Next?
By reading this article, you already took a huge step toward increasing productivity in your home and decreasing laziness.
Congratulations!
Now, choose one of the five ideas for how to stop being lazy at home:
Make a to-do list, then separate your household tasks from your work tasks
Simplify your routine
Organize your spaces
Create a system to reward yourself for when you complete a task
Plan for lazy time
Start implementing, and be sure to give yourself one of those rewards we talked about. You deserve it.
The fact of the matter is that habits are hard to change and they require a lot of focus, energy, and determination. While difficult, however, it is certainly not impossible.
You are fully in charge of yourself and your actions — and you can do anything you set your mind to as you Build Your Best Life.
You've got this!
Sign up to have the anti-laziness worksheet delivered to your inbox:
---
Did you enjoy this post? Know someone else who might like it? Please take a moment to share on Pinterest, Facebook, or your favorite social media… (Click the sharing buttons at the bottom of the post.) Thank you!