Ah, December… our last chance to make the best of the year. December is the perfect time of year for reflecting and setting intentions. To help you do that, I've compiled a list of December quotes that will inspire you to enjoy this season and prepare to make your next year even better than the last.
Motivational quotes are a fantastic way to get inspired each day, and these beautiful December quotes are no exception!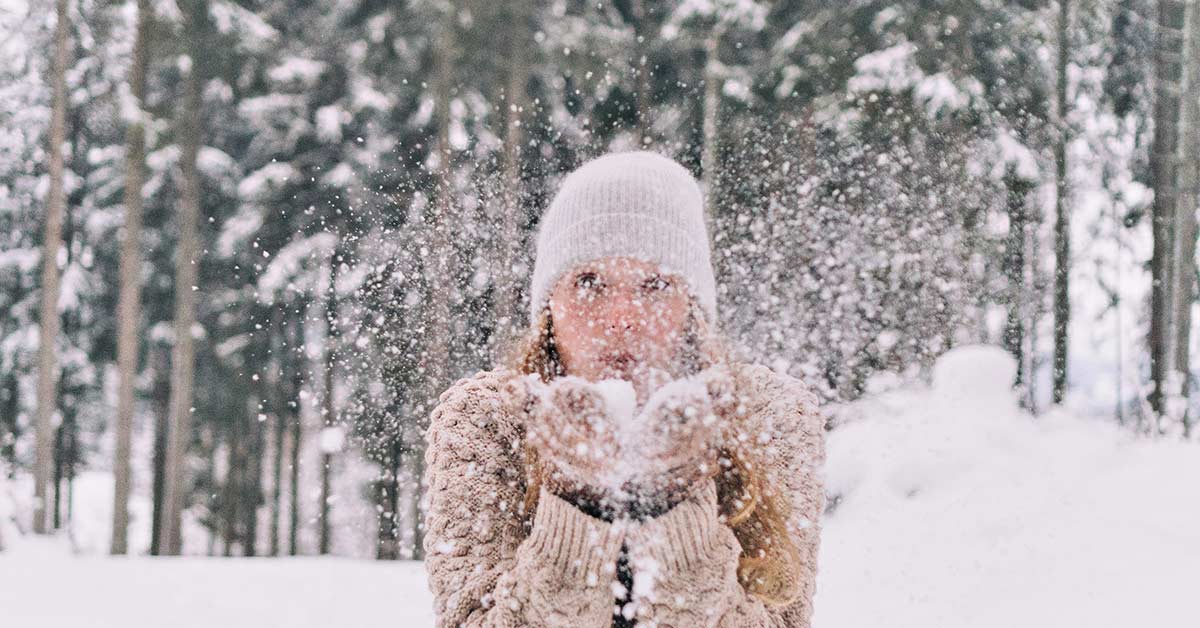 This post may contain affiliate links. If you choose to purchase through an affiliate link, I may receive a small commission at no additional cost to you. You can see my full disclaimer here.
Welcoming December…
On one hand, I want to say, 'Relax! These days are just numbers on a calendar. The world won't implode if you don't accomplish everything on your to-do list before the end of December.'
On the other hand, I'm thinking, 'Use these weeks as motivation to push hard and finish what you can, because making progress in anything is a great way to end the year.'
Finally, I settle somewhere in the middle… choose one goal to focus on, but don't stress if it's not perfectly completed.
There's plenty of other stuff going on that really deserves our attention right now… like spending time with family and friends and keeping ourselves healthy physically and mentally as the days get even shorter.
Thankfully, we 'turn the corner' in December and the days actually start getting longer after the winter solstice! Woo-hoo!
I hope you enjoy these December poems and quotes as you make your way through the month…
Welcome December Quotes
"Welcome, December.
New month, new chapter, new page & new wishes.
May the month give you courage, strength, confidence, patience, and peace.
May every day in December be filled with hope, love, sunshine, and energy.
Let there be joy, fun, and laughter."
— unknown
---
"It is December, and nobody asked if I was ready."
— Sarah Kay
"May and October, the best-smelling months? I'll make a case for December: evergreen, frost, wood smoke, cinnamon."
— Lisa Kleypas, Love in the Afternoon
"How did it get so late so soon?"
— Dr. Seuss
---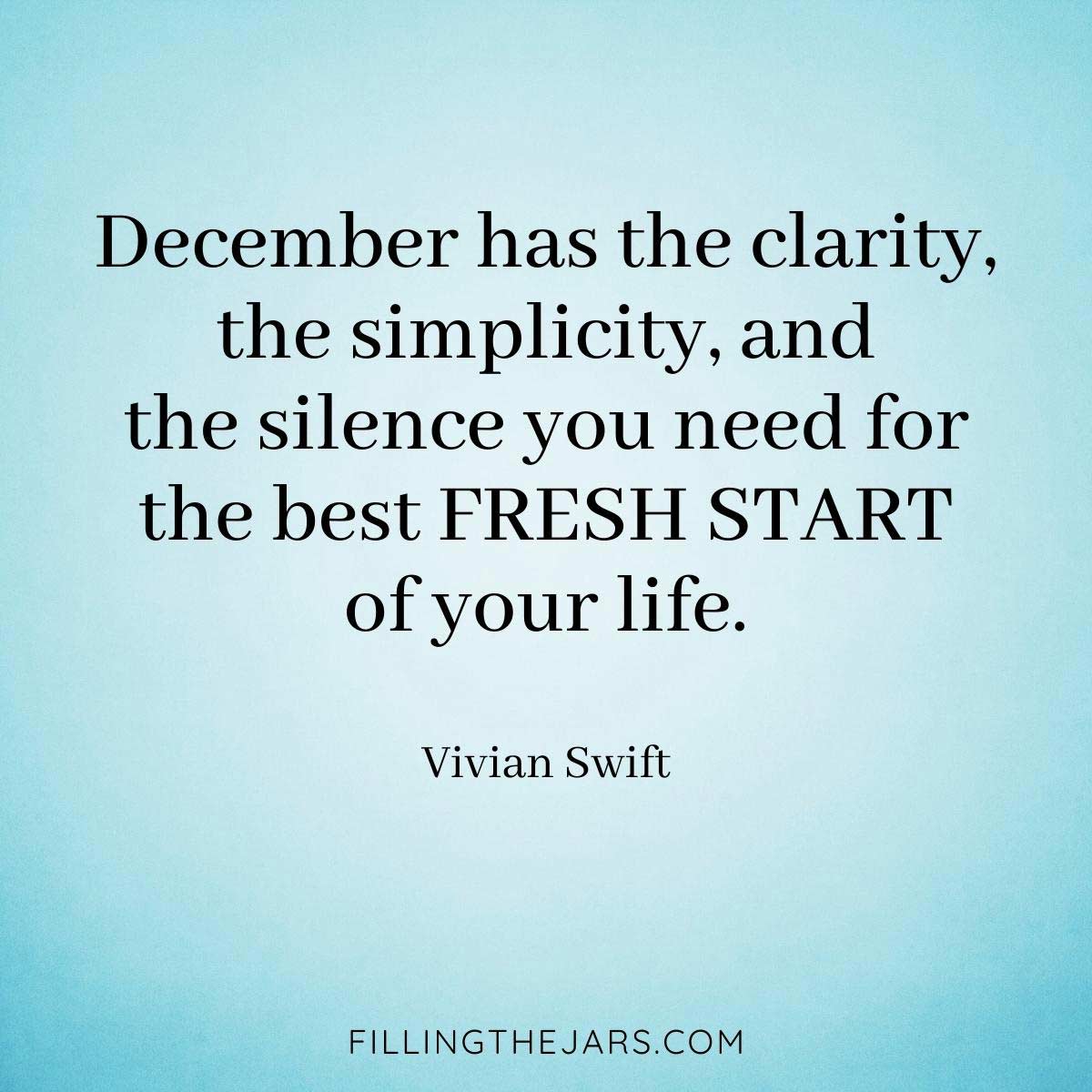 "December has the clarity, the simplicity, and the silence you need for the best FRESH START of your life."
— Vivian Swift, When Wanderers Cease to Roam: A Traveler's Journal of Staying Put
"December: A month of lights, snow, coziness, and feasts; time to make amends and tie up loose ends; finish what you started and make your wishes come true."
— unknown
December Winter Quotes
"The cold is coming. December's winter solstice. Start of the season."
— Robert Pettit
---
"December's wintery breath is already clouding the pond, frosting the pane, obscuring summer's memory…"
— John Geddes, A Familiar Rain
"The crisp path through the field in this December snow, in the deep dark, where we trod the buried grass like ghosts on dry toast."
— Dylan Thomas
"So quiet and subtle is the beauty of December that escapes the notice of many people their whole lives through. Colour gives way to form: every branch distinct, in a delicate tracery against the sky. New vistas, obscured all Summer by leafage, now open up."
— Flora Thompson
---
"In the winter she curls up around a good book and dreams away the cold."
— Ben Aaronovitch, Broken Homes
I also found this cute wooden block with the same quote that would be perfect for winter decorating!
Inspirational December Quotes
"December is the holdout month, all the others torn away."
— Anne Gisleson, The Futilitarians: Our Year of Thinking, Drinking, Grieving, and Reading
"I heard a bird sing
In the dark of December
A magical thing
And sweet to remember.

'We are nearer to Spring
Than we were in September,'
I heard a bird sing
In the dark of December."
— Oliver Herford, "I Heard a Bird Sing"
---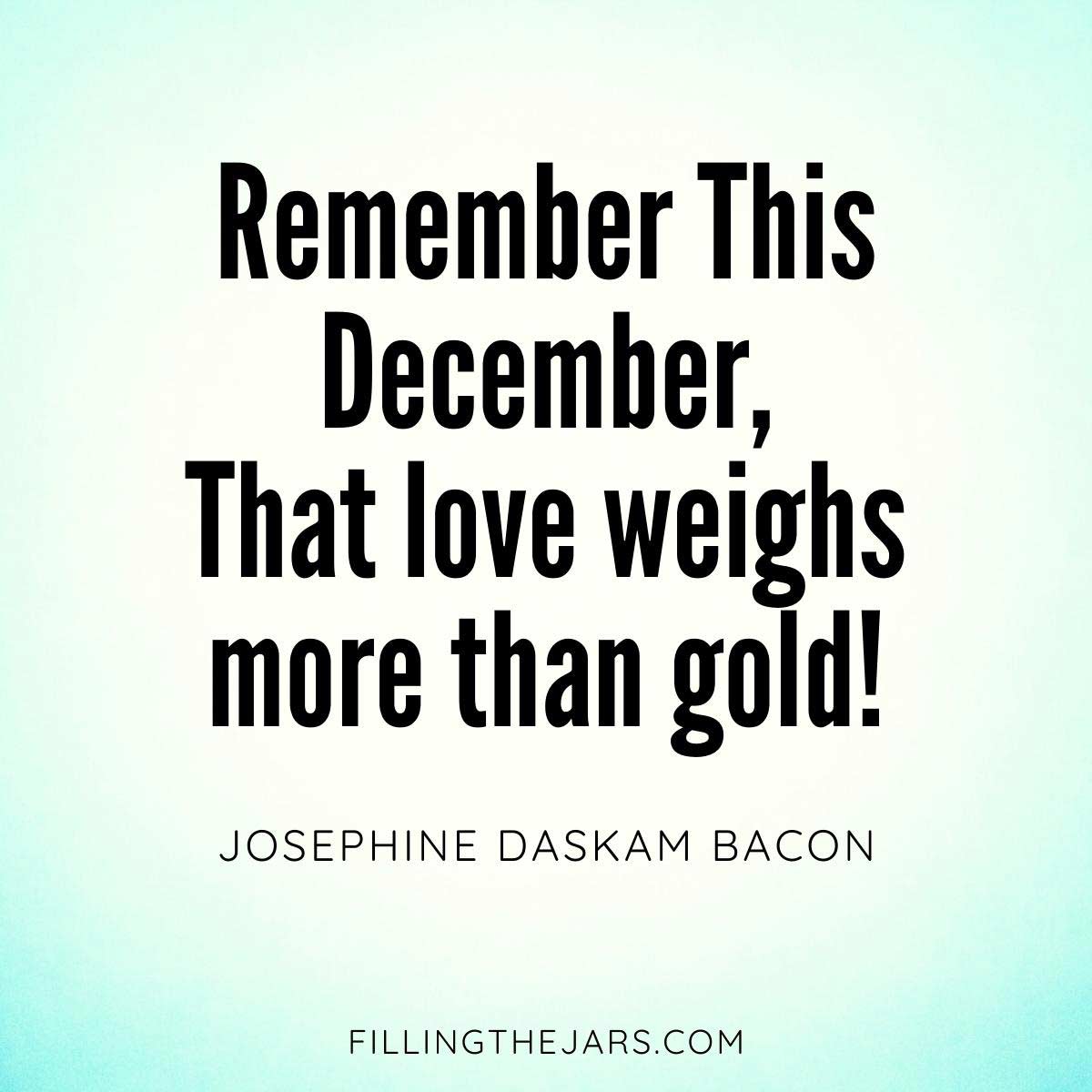 "Remember This December,
That love weighs more than gold!"
— Josephine Daskam Bacon
"December is a month that is rife with nostalgia. If there's anything deep in your heart that you want to keep buried, you can count on December to bring it to the surface."
— Lois Duncan
"Farewell, old year; we walk no more together;
I catch the sweetness of thy latest sigh…
Here in the dim light of a grey December
We part in smiles, and yet we met in tears;
Watching thy chilly dawn, I well remember…"
— Sarah Doudney, "A Parting"
---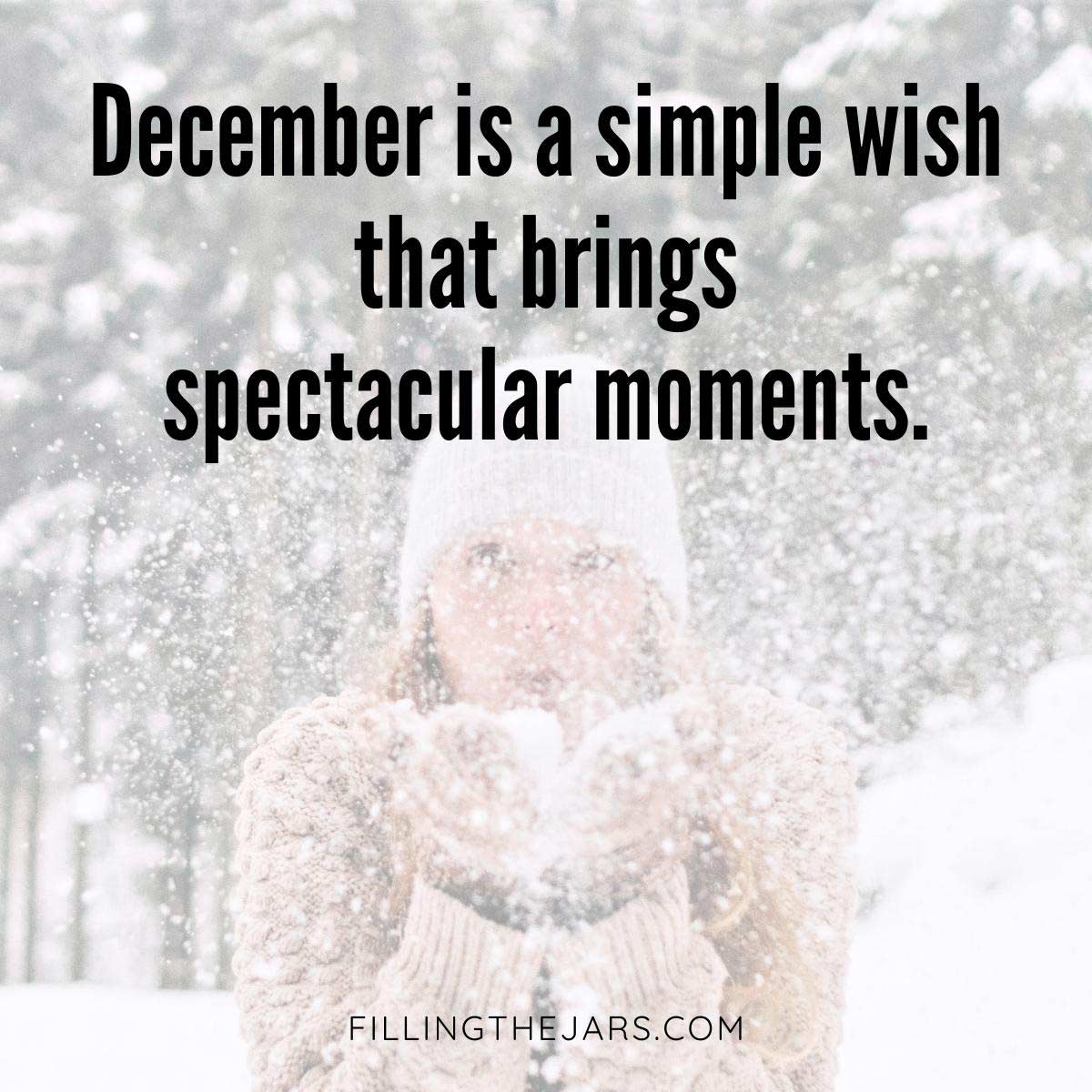 "December is a simple wish that brings spectacular moments."
— unknown
Using Quotes About December In Your Everyday Life
There are many ways to use these December quotes each day.
One of my favorite things is to use them as journal prompts. Pick up a great writing journal, and see what happens when you use these quotes as daily writing prompts.
You could make prints of your favorite quotes and frame them for different areas of your home.
You could also create quote designs with your Cricut for hoodies, tumblers, mugs, and more.
Once you begin incorporating motivational quotes into your life, you'll be surprised at just how many ways you find to use them!
More Quotes And Intentional Living Inspiration
43 Fabulous Quotes to Help You Bring Closure to the Year
12 Timely Slow Living Quotes to Revitalize Your Intentional Living Goals
Journal Prompts For Women: 20 Essential Questions
Living An Intentional Life: 7 Powerful Steps to Make It Happen
29 Winter Quotes: Wise and Cozy Words for an Inspired Season
Final Thoughts…
These are some powerful words, so take a few minutes today to reflect on these December quotes and how they can inspire you to have a fantastic month.
Whether you need motivation or inspiration, these quotes will help you get through the month and look forward to what's ahead!
And don't forget to share if any of them strike a chord with you — they may just resonate with someone else too.
---
Did you enjoy this post? Know someone else who might like it? Please take a moment to share on Pinterest, Facebook, or your favorite social media… (Click the sharing buttons at the bottom of the post.) Thank you!