When it was time to create my list of dinner ideas for the month of May, I asked my family what dinners they would like. I'm not so sure that was a great idea, but here it is — a May meal plan full of requests from my family.
To complete the way I plan a monthly menu, I've also filled it in with some easy-looking crockpot meals for my late work days and a few new-to-us recipes.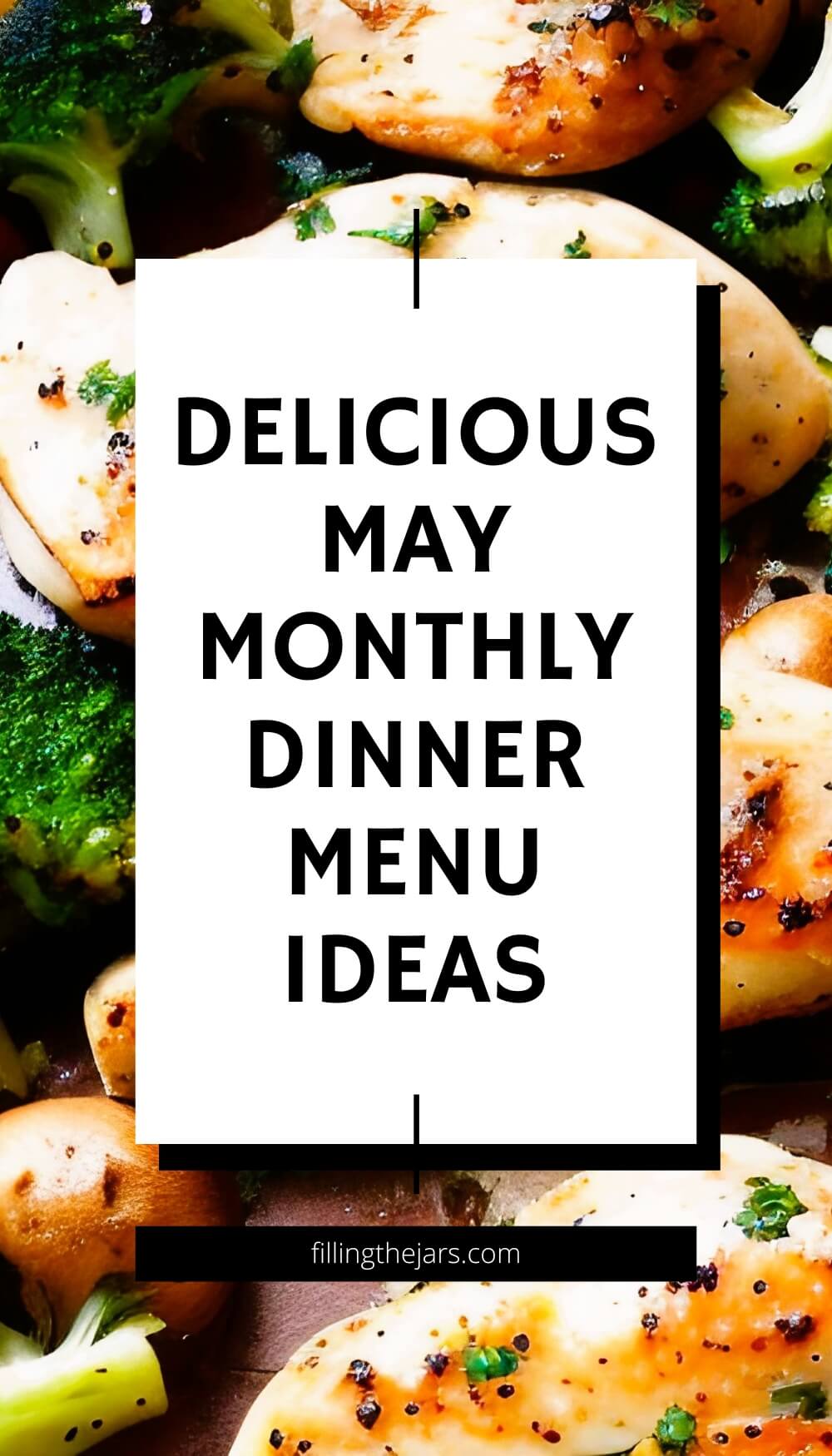 This post may contain affiliate links. If you choose to purchase through an affiliate link, I may receive a small commission at no additional cost to you. You can see my full disclaimer here.
Now that warmer weather has finally arrived (well, sort of — the temps dropped down near 30°F last night), my husband is excited about using the grill again! I'm excited about eating grilled chicken again — Yum!
May Dinner Ideas
I've left some open nights on this month's dinner idea plan. We have a couple of away-from-home family dinners on the calendar, and we'll probably have leftovers at least once or twice.
For more ideas, you can visit my Pinterest board for main dish recipes. I'm always pinning new recipes, so following my board is a great idea if you're looking for dinner inspiration.
1. Fish fry, homemade onion rings
2. Italian sausages with fried onions and peppers
4. Cheeseburger Macaroni Casserole, green beans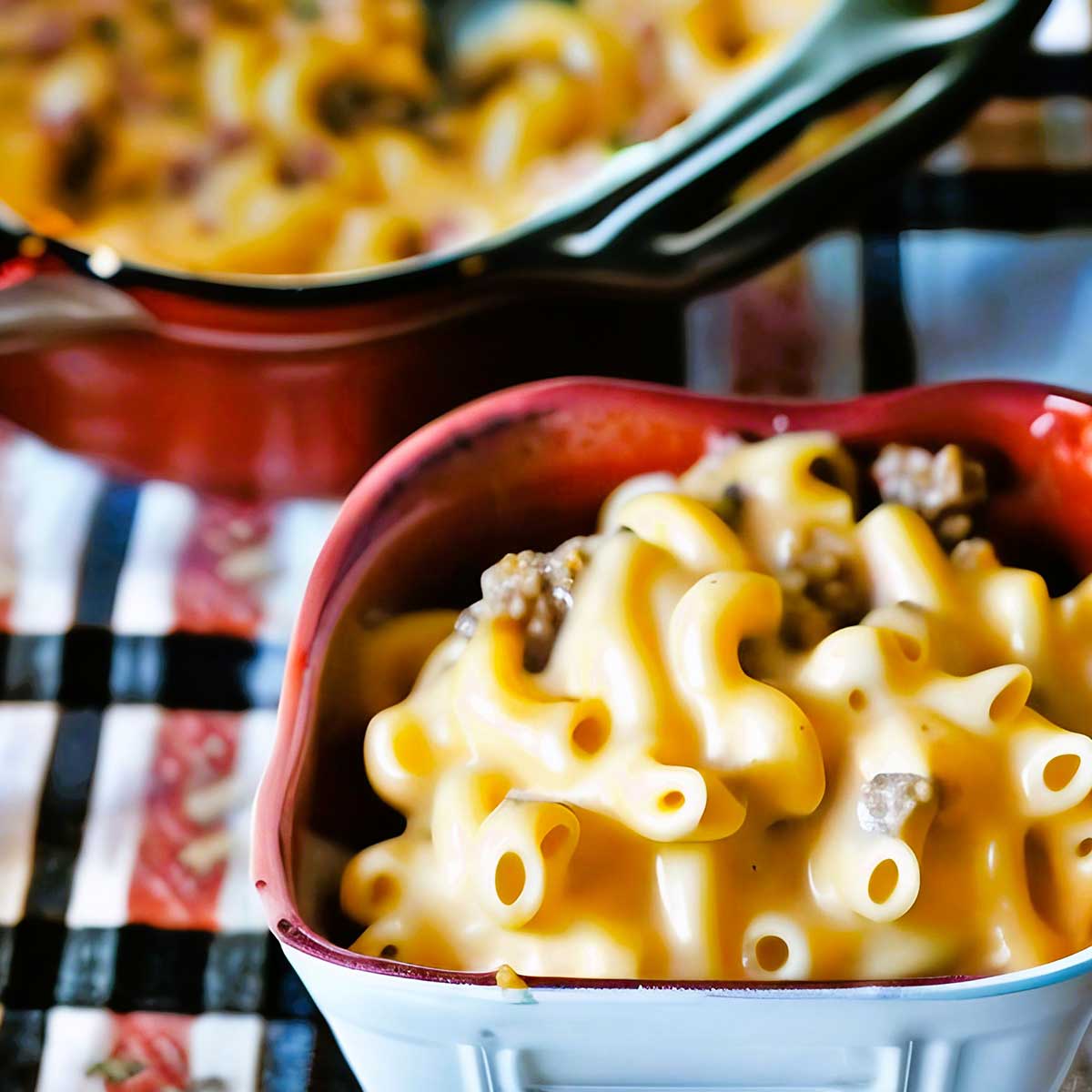 5. *crockpot meal* General Tso's Chicken, fried rice
6. Shish-kabobs (we usually use spicy Italian sausage and plenty of vegetables)
7. Beef Piroshki
8. Cheeseburgers, frozen fries or chips, raw carrots & celery
10. One-pan roasted smoked sausage, chicken & vegetables
11. White Cheese and Chicken Lasagna, garlic bread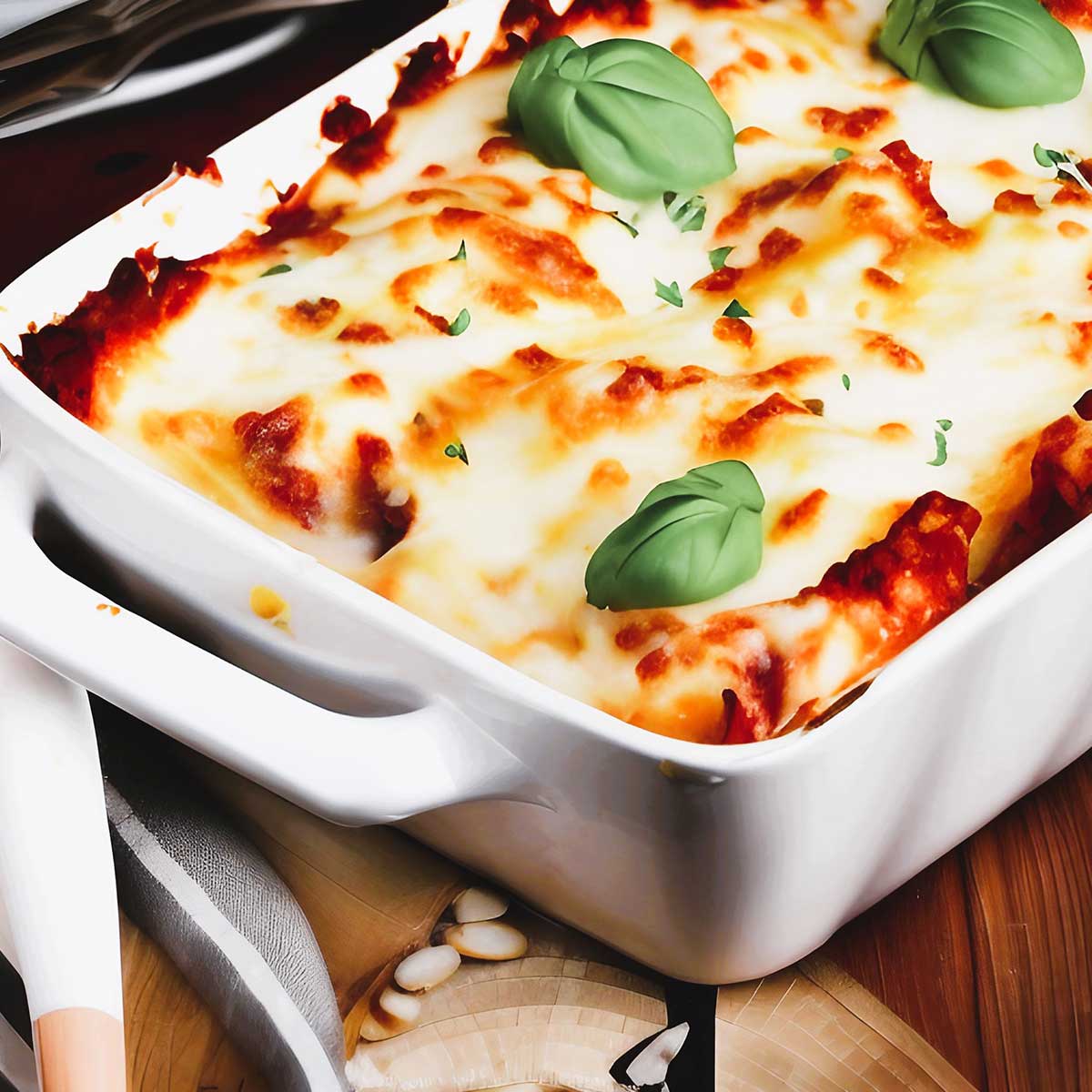 12. Grilled BBQ chicken legs, roasted vegetables
13. *crockpot meal* Red beans & rice
14. Copykat Chef Boyardee-style beefy mac & cheese, peas
15. Nachos
16. One Pot Pasta Chicken Alfredo with Veggies
17. Tacos w/fried shells
18. *crockpot meal* Slow Cooker Salisbury Steak, mashed potatoes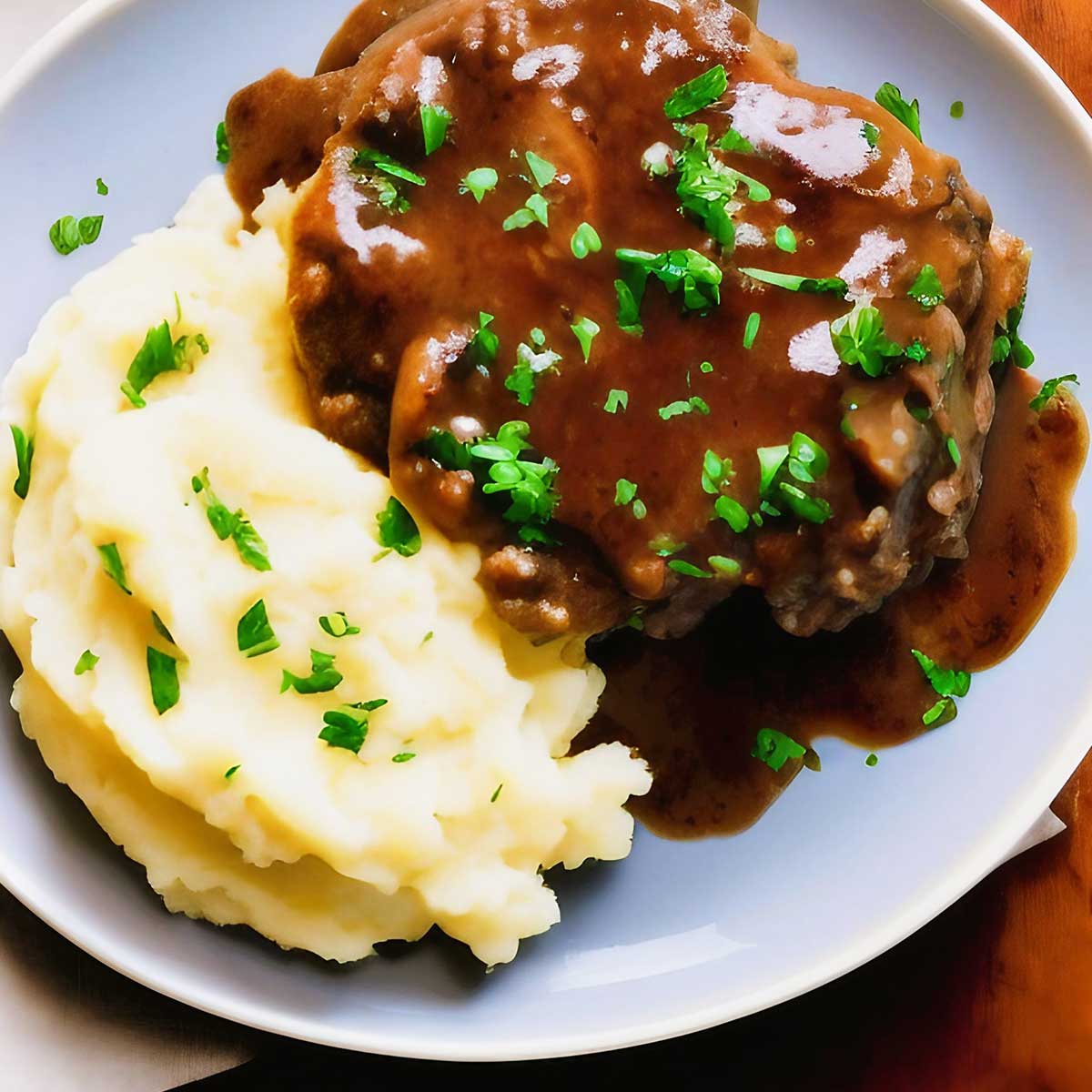 19. *crockpot meal* pork butt (Paula Deen style), green beans
20. Spaghetti, peas or salad, garlic bread
21. *crockpot meal* Slow Cooker Lasagna – a new favorite, SO easy!
22. Chicken Paprikash, pasta or rice, roasted vegetables
23. Cold tuna-macaroni salad, peas
24. *crockpot meal* Slow Cooker Teriyaki Chicken, fried rice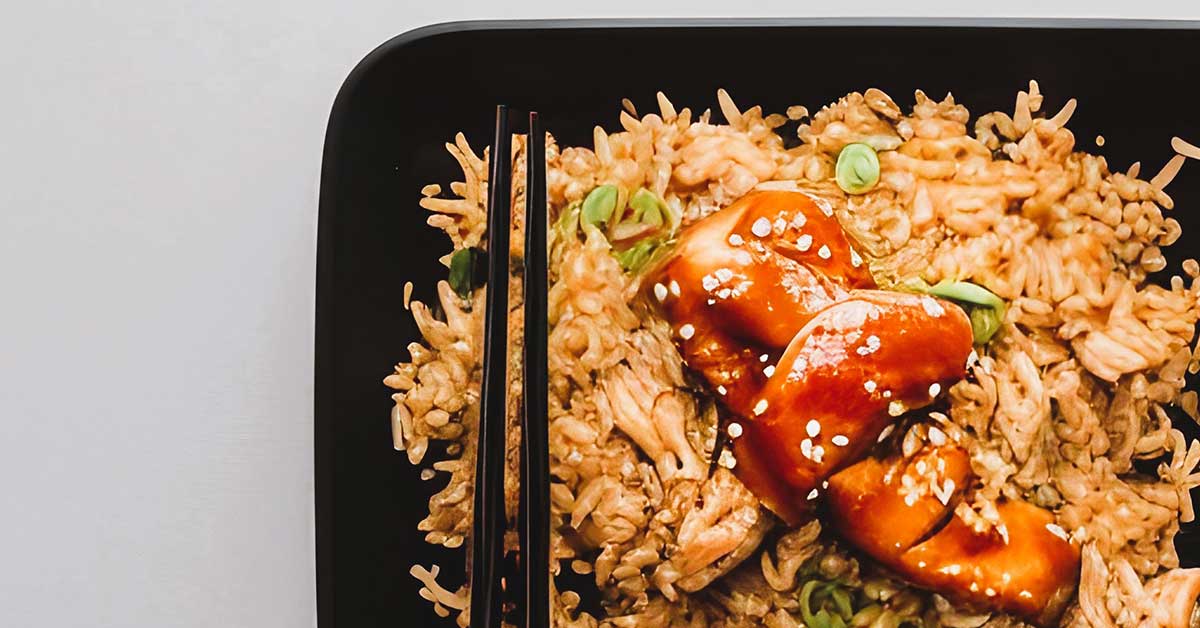 25. *crockpot meal* Crockpot Smoked Sausage & Hashbrown Casserole, roasted or frozen vegetables
26. Oriental chicken salad (prep everything early & throw together for a fast dinner)
27. Roasted salmon and cauliflower
28. One Pan Chicken & Broccoli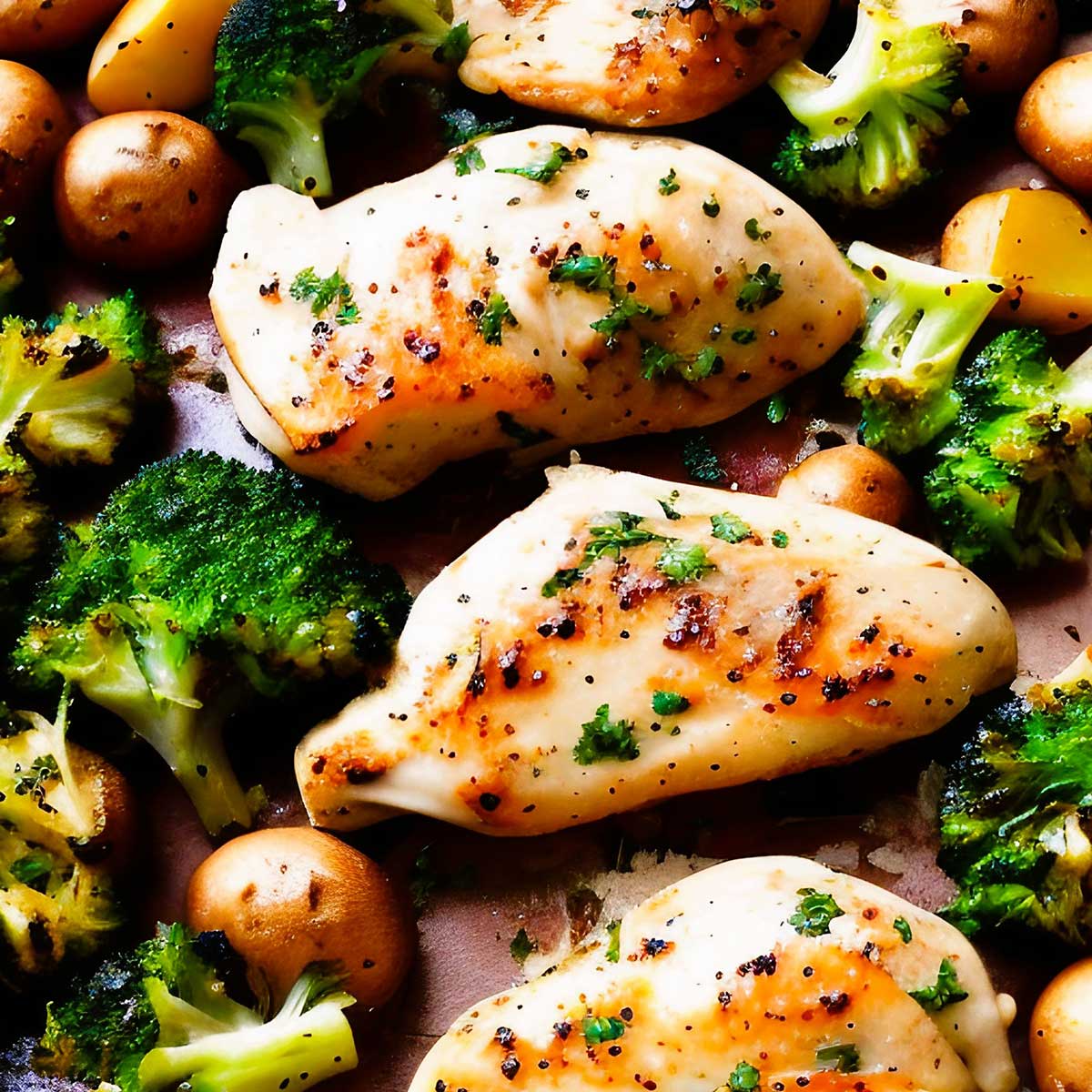 29. Smothered Baked Chicken Burritos – For my family, this was THE biggest hit of March. Use her Shredded Chicken recipe and add these refried beans
Want more dinner ideas? Click here to have the free printable monthly dinner collection sent right to your email box.
Frequently Asked Questions About a Monthly Meal Plan
I often get similar questions about my monthly dinner idea plans. Here are some answers that should help.
How do I decide which dinner to make each night?
Just having this month of dinner ideas list eliminates so much decision fatigue. Depending on our schedules, I'll usually finalize a plan on the weekend as part of a weekly quick food prep routine.
But I'm pretty flexible. As long as there are ingredients in the fridge, we can always shift things around.
I use these plastic sheet pan lids as trays in the fridge for thawing meat. It's a lot easier to actually cook dinners when you have the food thawed and ready to cook!
What happens if we don't eat everything on this monthly dinner menu?
Well, I'll let you in on a secret… we NEVER eat all the meals on the monthly meal plan. In fact, I always plan too many dinners on purpose.
The meal planning life means understanding that as the month progresses, plans will shift, cooking moods will shift, and things will come up that change our dinner plans now and then.
Usually, this just makes it easier to get a head start on planning the next month's dinners. 😉
What does my family eat besides dinner?
Breakfast – We're not really breakfast people. Sometimes I'll make a big pot of rolled oats or my husband will make eggs and bacon on the weekend, maybe once or twice a month.
There's always food available if we're hungry, but breakfast isn't a big deal here.
Lunch – Leftovers, pb&j, lunchmeat sandwiches, crackers & cheese.
Snacks – Fruit, crackers, nuts, tortilla chips.
I usually don't make desserts. If we're REALLY craving something, I'll make rice krispie treats or some chocolate pudding to use up milk.
What tools do I use for planning meals?
When it's time to plan, I grab my Essential Meal Planning Printables to keep myself organized and make the process EASY. I like writing everything out, so printables are great.
As we go through the month, I review my list of dinner ideas each week. Then I can plug recipes into the days where they make sense.
More Meal Planning Inspiration
June Dinner Meal Plan – Monthly Menu Ideas For Warm Weather
How to Grocery Shop for a Month
October Menu Plan – A Month Of Cool Weather Dinners
Concluding Thoughts On May Meal Planning
Always remember to keep things simple and focus on planning and cooking the meals you and your family most enjoy.
But don't be afraid to try new recipes! You just might find something on this list of dinner ideas that becomes your new favorite.
A monthly meal plan is meant to make life easier, so keep that in mind as you create your own menu for May.
You've got this!
Don't forget to grab the Essential Meal Planning Printables Collection…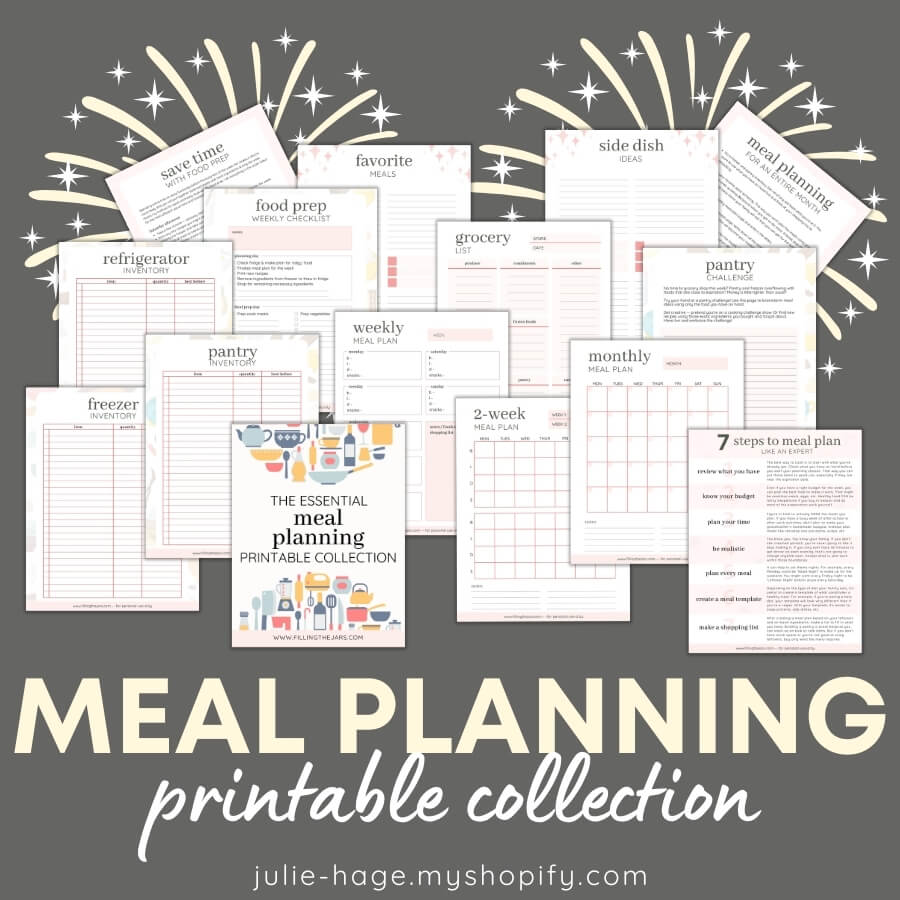 ---
Did you enjoy this post? Know someone else who might like it? Please take a moment to share on Pinterest, Facebook, or your favorite social media… (Click the sharing buttons at the bottom of the post.) Thank you!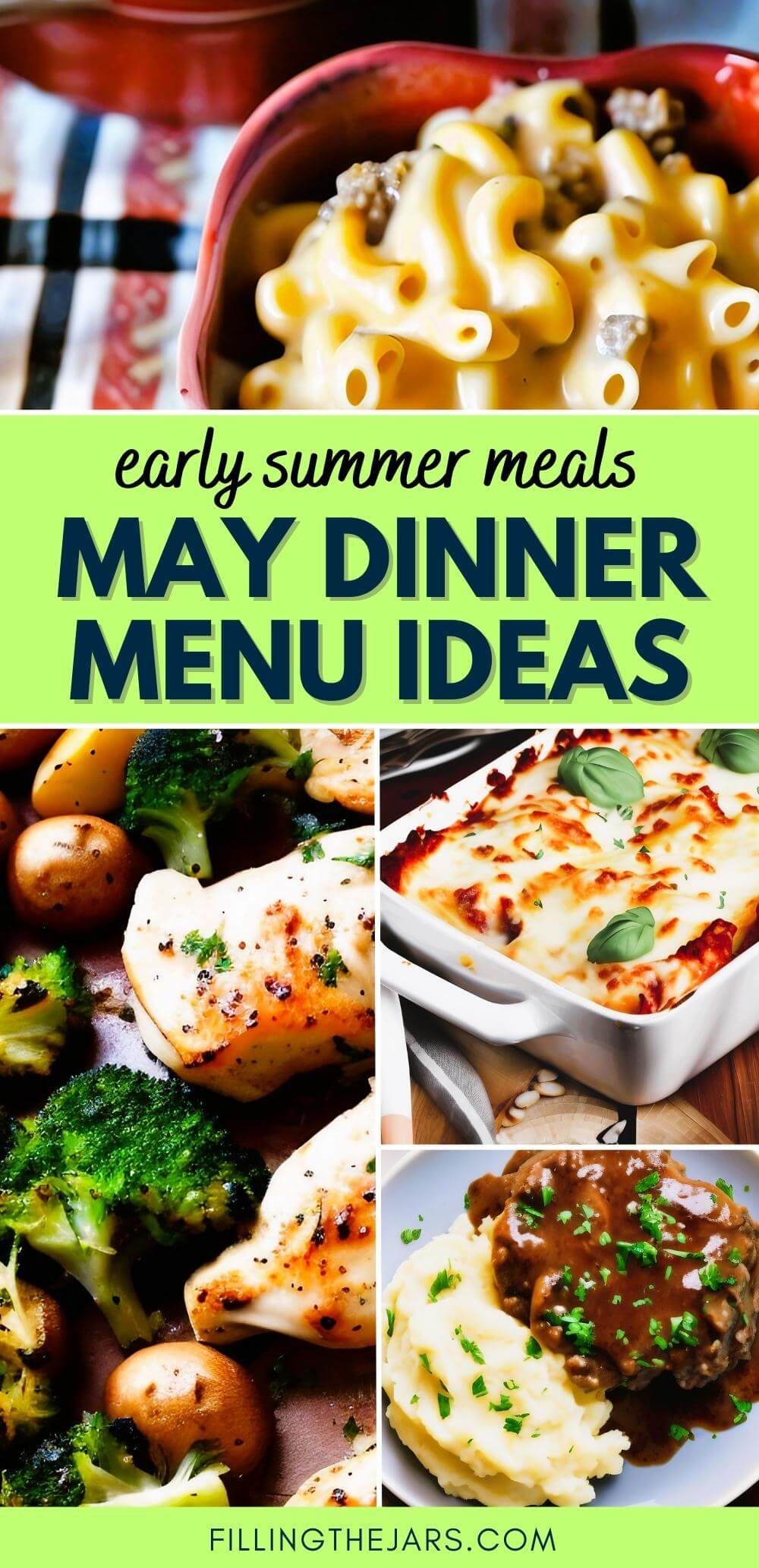 Grab Your FREE Printable Dinner Idea Collection
Sign up here to receive your printable Monthly Dinner Idea Collection -- a list of dinner ideas for the ENTIRE YEAR with many clickable recipe links.

Choosing to join the Filling the Jars email list means you will receive regular emails with tips and recommendations to help you on your journey to Build Your Best Life.

Filling the Jars Privacy Policy