Right now is a great time to start thinking about making a March menu for the month. Life can start to feel busier with the changing seasons and longer days. Making a dinner meal plan for the month ahead can help you save both time and money.
Never tried making a dinner meal plan for an entire month? You'll definitely want to learn how to plan a monthly menu. It's a very useful skill for reducing 'what's for dinner' stress!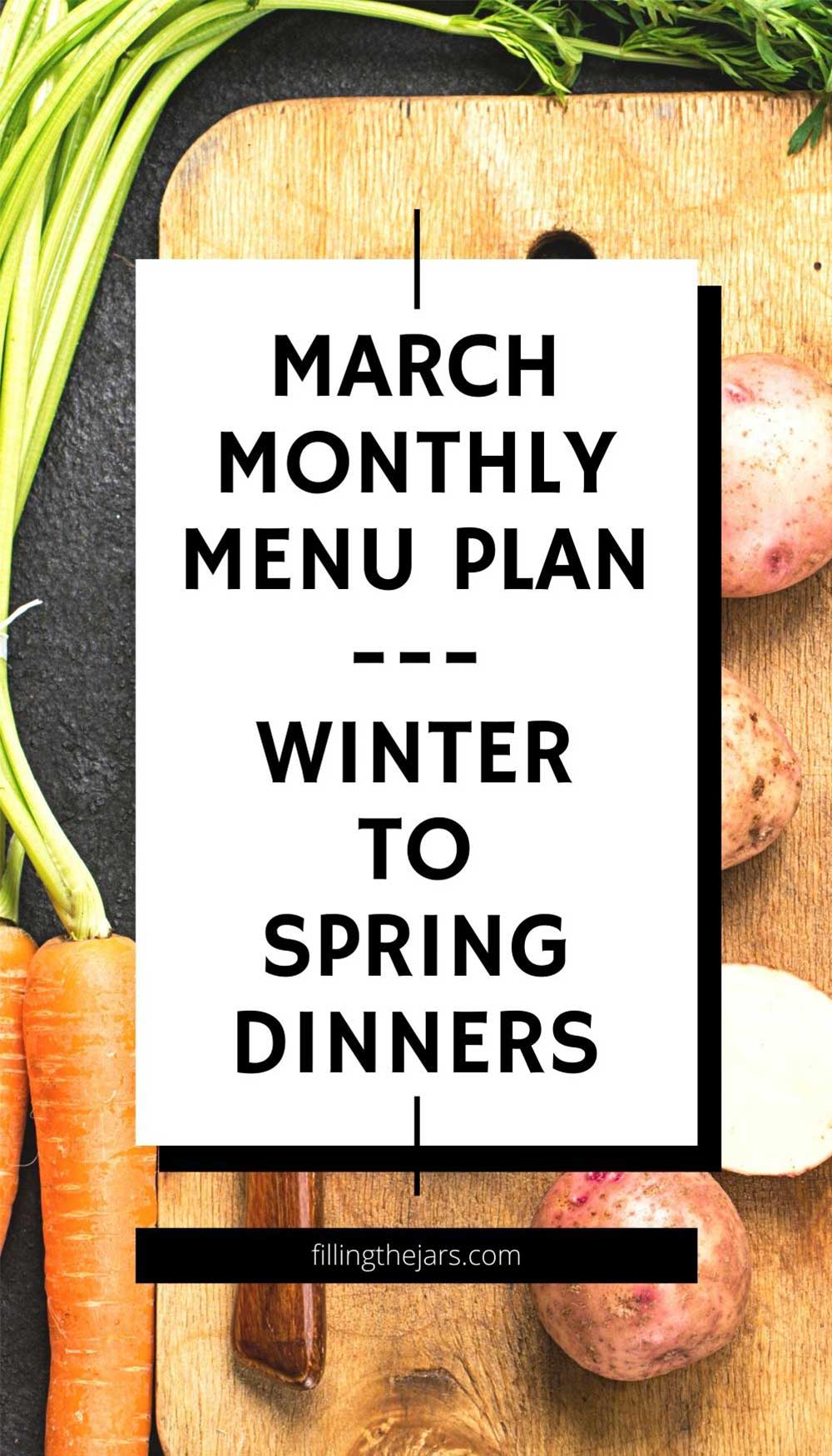 This post may contain affiliate links. If you choose to purchase through an affiliate link, I may receive a small commission at no additional cost to you. You can see my full disclaimer here.
Thoughts About Making a March Dinner Plan
It's the beginning of March, which means that we're still technically in winter. But in many parts of the country, the weather is starting to warm up and the days are getting longer.
Where I live it's still cold and snowy, but I have hope that things will be more spring-like by the end of the month. Maybe we'll even get to throw something on the grill!
Usually I refine the menu after my shopping trip, but I had to delay my planned main trip due to a snowstorm. With plenty of chicken and a few other meats still stocked in the freezer, this plan should work pretty well.
The only thing that might change is the variety of fruits and vegetables we use for side dishes. Also, maybe I won't find the salmon I want at a decent price and I would have to scratch that meal off the list.
This month I'm adding more dinner ideas that incorporate boneless skinless chicken thighs. I will try to come back and add a quick review after we actually try the recipes.
March Menu Plan
1. Oven-fried chicken drumsticks (Copykat KFC coating recipe), sauteed cabbage or carrots
3. Roasted whole chicken & carrots, mashed potatoes
4. Chicken with Cider Vinegar Cream and Caramelised Apples – This was not a one-dish dinner as I had originally thought. The flavor was very good, but it took two pans to make and my guys didn't quite understand how the apples fit into the whole scheme of the dish.
5. Chicken alfredo, broccoli
6. Chicken, smoked sausage & veggie kabobs
7. Smothered b/s chicken thighs, roasted potatoes
8. Chicken Noodle Soup w/homemade noodles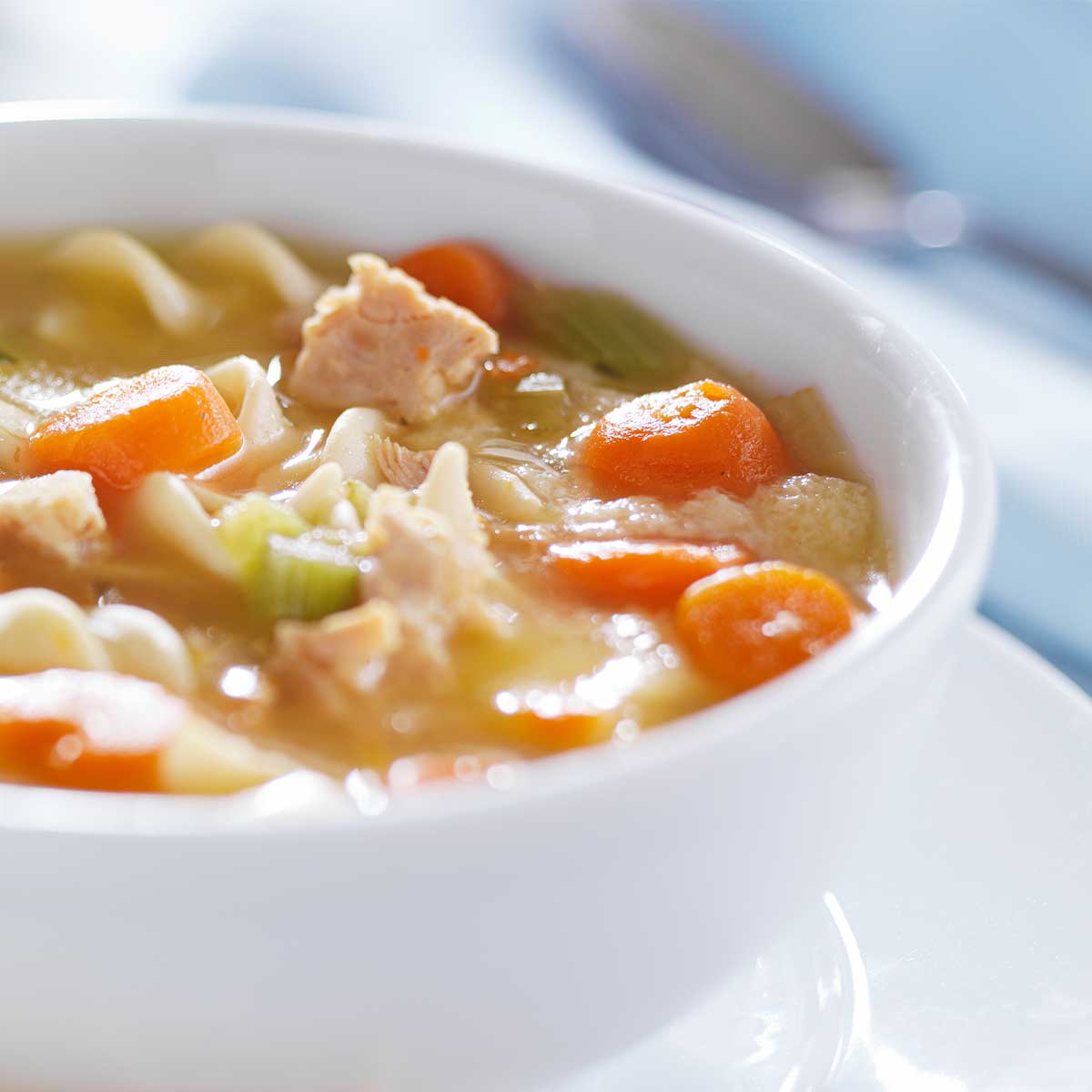 9. Crispy Coconut Chicken, fried rice
10. Creamy Chicken Piccata, broccoli, biscuits – Fantastic!
11. *crockpot meal* General Tso's Chicken – This was excellent and will definitely become part of the regular dinner rotation!
12. Chicken Lazone
13. Italian Dressing Caramelized Chicken – This was super-easy but got more liquidy than caramelized. Still, it had good flavor and is great for a fast dinner.
14. Smothered Baked Chicken Burritos – This was THE biggest hit of the month.
15. One-pan roasted smoked sausage, chicken & potatoes
16. Copycat Olive Garden Chicken & Gnocchi Soup
17. Fried pork chops, roasted vegetables
18. Sausage gravy & biscuits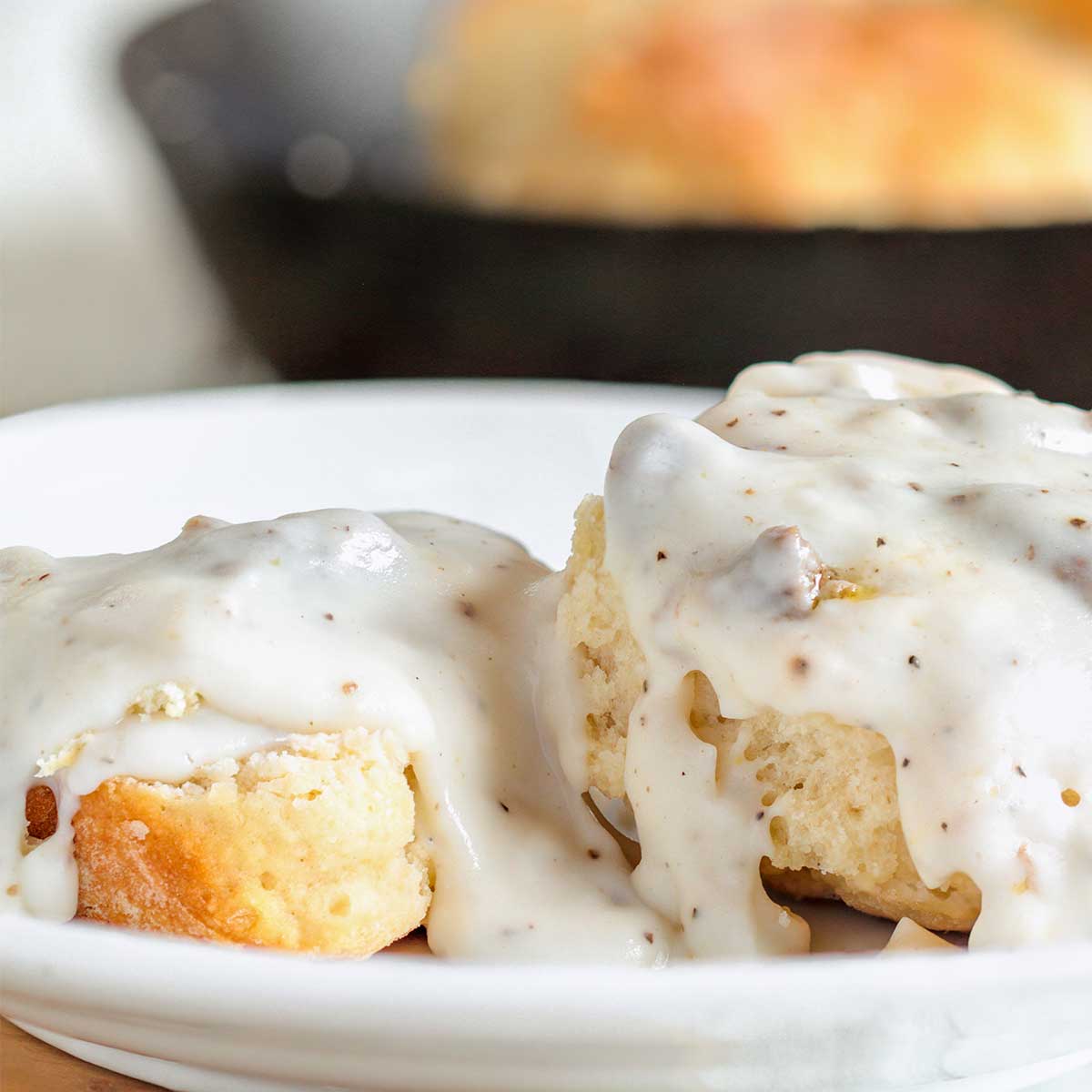 19. Cheeseburger Macaroni Casserole, peas or green beans
20. Hashbrown Casserole (love all-in-one meals!)
21. Salisbury Steak, mashed potatoes, salad – MAJOR hit!
22. Nachos
23. Homemade pizza
24. Venison chops, roasted potatoes & vegetables
25. Spaghetti or lasagna, garlic bread, salad or peas
26. Salmon (I've been craving it, too bad it's from a store and not from Lake Michigan) – What the store had wasn't what I wanted. *sad*
27. Fish fry (bluegill & perch from freezer), homemade onion rings
Okay, there you have it — 27 home-cooked meals planned and a few nights left open for leftovers or "I don't feel like cooking, make yourself a sandwich or a frozen burrito." 😉
If you see a menu item that doesn't list a side dish, it's likely that I'm going to throw some random vegetables together and roast them — it's super-easy and our favorite side dish during these colder months.
Don't forget to check out my Pinterest board for main dish recipes. I'm always pinning new recipes, so following my board is a great idea if you're looking for dinner inspiration.
Tips for making your own successful dinner meal plan for March:
1. I like to keep these monthly dinner ideas as a base. Then, when it's time to plan, I grab my Essential Meal Planning Printables to keep myself organized and make the process EASY.
2. Embrace seasonal produce. Even though it's still *actually* winter, there are plenty of seasonal fruits and vegetables available this time of year. Make a point to include them in your meals.
3. Keep it simple. You don't need to make complicated or time-consuming recipes when you're busy with work and other commitments. Stick to simple recipes that can be easily put together on weeknights.
4. Get creative with leftovers. If you find yourself with leftover ingredients from previous meals, get creative and use them up in new and exciting ways. Or, have a 'buffet' night to use up everything in the fridge.
5. Plan ahead. The key to success when making a dinner meal plan is to plan ahead. Spend some time on the weekend doing a quick food prep routine so that you have less to do during the week.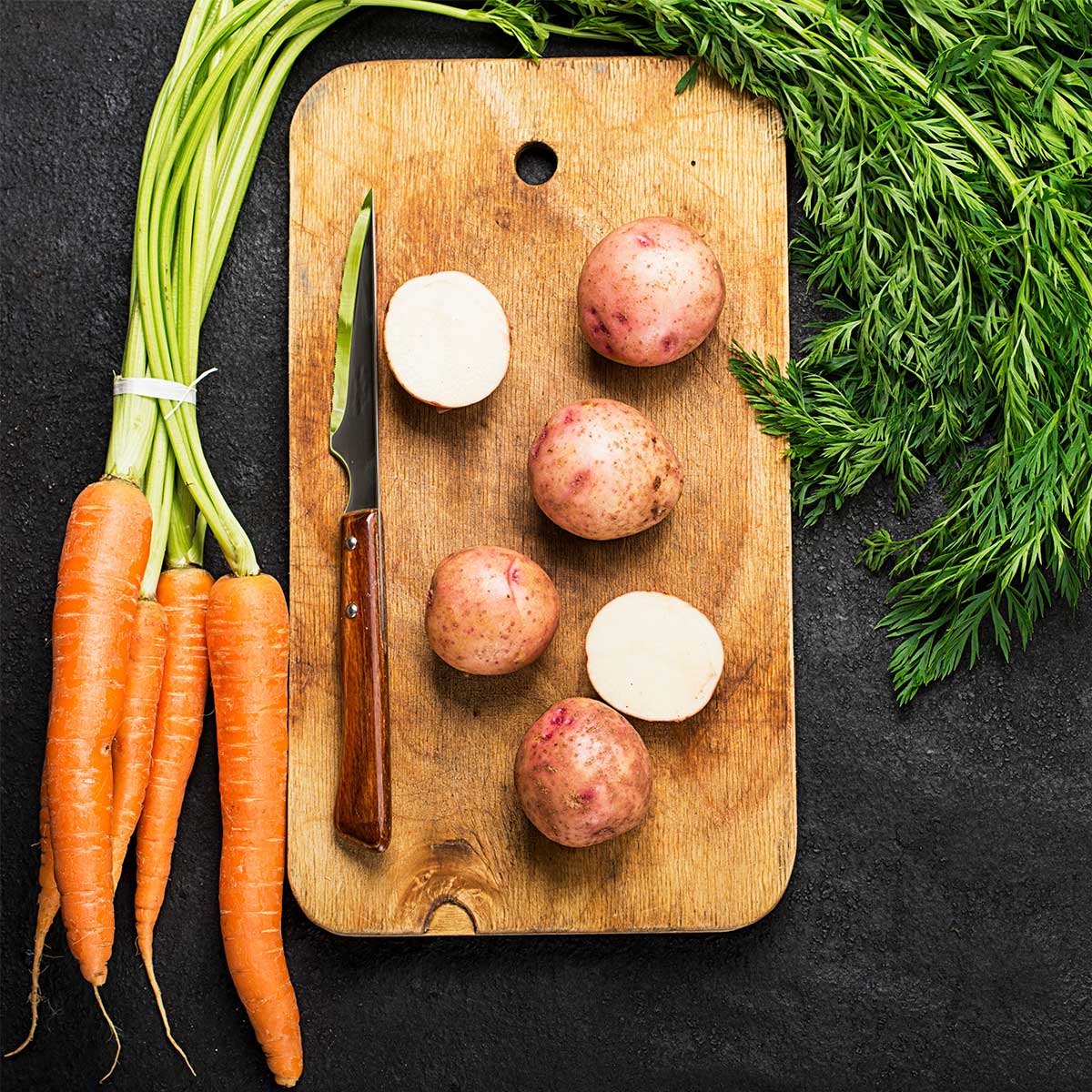 How to make once a month shopping work with a monthly meal plan?
March will be another once a month(ish) shopping month.
When this post was originally written in 2016, $350 was the target for spending at the stores. (Updating for 2022, we're closer to the $800 range since my husband now does nearly all of the grocery shopping and he likes to shop every week.)
Make a monthly meal plan based on what you already have on hand and the meals you like to make.
If you have a grocery budget (you should!), check the sale ads for the stores where you plan to shop.
Realize that you may need to set aside most of a day for shopping and storing your purchases.
Freeze your bread.
Make meals that use perishable vegetables earlier in the month, saving root vegetables and frozen items for later.
You may not make it through an entire month without shopping, but one or two quick stops for milk and produce are a breeze compared to a big shop every week.
If a full month seems like too much, try two weeks.
More details: How to Grocery Shop for a Month
My husband takes sandwiches or leftovers for lunch, my son takes his lunch (pb&j every. single. day.) and I usually have leftovers.
None of us really eat breakfast except for once in a great while on a random weekend day (yes, yes, I know – most important meal of the day and all that, but it just doesn't happen here), so no major expenses there.
More Meal Planning Motivation
How to Plan a Monthly Menu That Works For You
August Menu Plan – Cool Summer Meals And Grill Menu
How a Meal Plan Changed My Life
I hope you've found some inspiration from these dinner ideas and tips for creating a delicious and budget-friendly March dinner menu.
You've got this!
---
Did you enjoy this post? Know someone else who might like it? Please take a moment to share on Pinterest, Facebook, or your favorite social media… (Click the sharing buttons at the bottom of the post.) Thank you!
This post was updated July 16, 2022.