There are plenty of simple spring meals and delicious April dinner menu ideas here, especially if you're looking for quick and easy April recipes for busy weeknights or spring weekends.
Wow, it's time to create another monthly menu plan! Seriously, April almost snuck up on me… then I realized the shelves were looking a little bare and it must be time to make the monthly shopping trip.
Let's do this!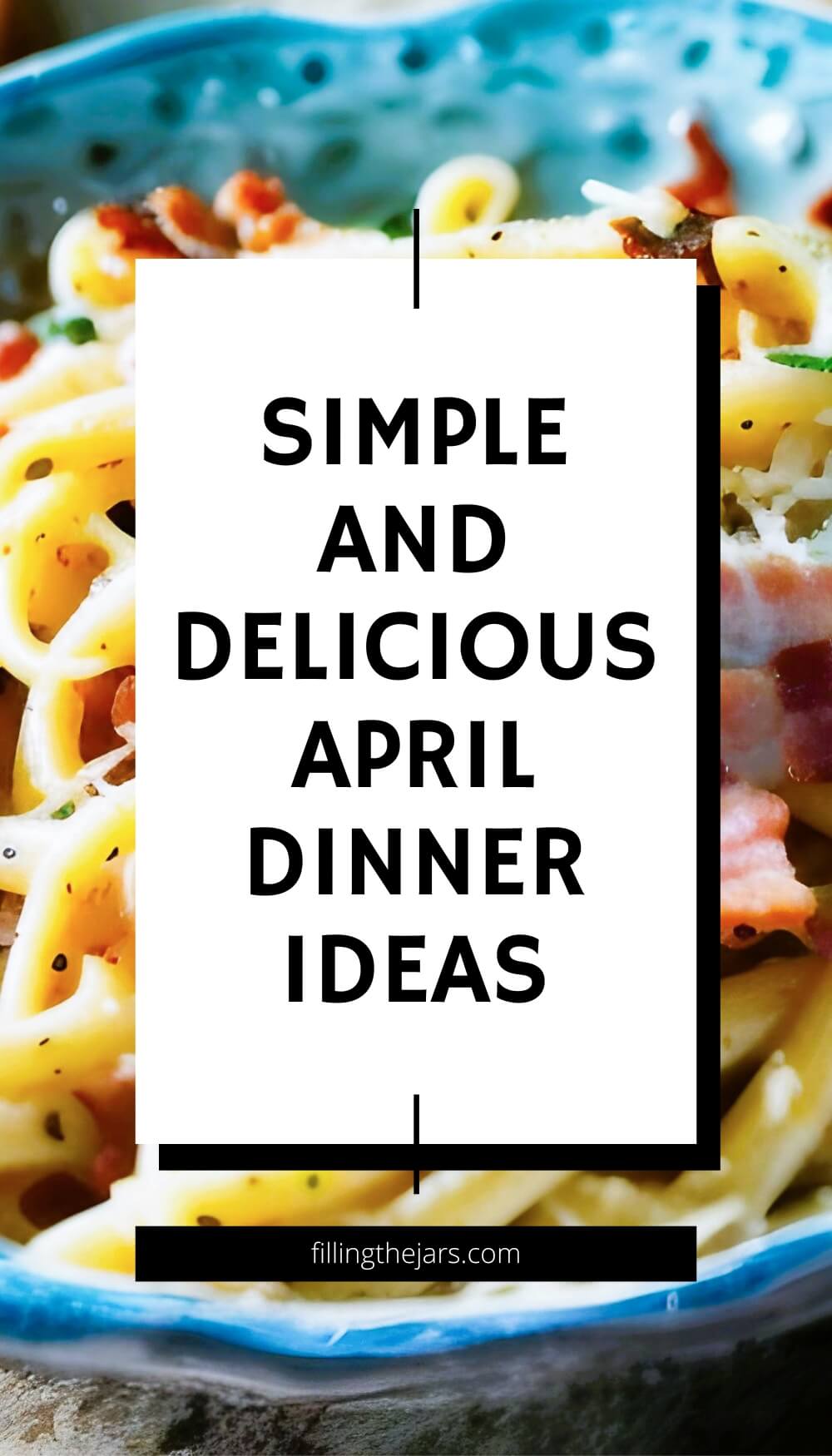 This post may contain affiliate links. If you choose to purchase through an affiliate link, I may receive a small commission at no additional cost to you. You can see my full disclaimer here.
As spring arrives, my family begins to come out of hibernation and spend some time at our cabin in the woods. Often this means being stuck eating fast food during a Friday night drive. Ick.
With some forethought and some extra weekly food prep, it's possible and somewhat likely to be successful at making portable dinners for the road. Does it always happen? No, but I think food usually tastes much better when it doesn't come from a drive-thru.
What Foods Are Popular In The Spring?
If you prefer to eat seasonally, spring means a whole host of fresh, seasonal ingredients to work with. These ingredients are not only delicious, but they're also packed with nutrients.
Some of the most popular spring foods include asparagus, peas, artichokes, scallions, garlic, spring greens lettuces, and maybe even strawberries depending on where you live.
One way to incorporate these spring ingredients into your meals is to simply add them to your favorite dishes. For example, you could add fresh asparagus to your pasta, or throw some peas into your stir-fry.
We love to buy as many of these seasonal foods as will keep in our refrigerator, and then we use them liberally as side dishes or extra main dish ingredients. This is one reason I don't always list a side dish for each meal… it often depends on what we bring home from the store.
Dinner Ideas For April
My April meal plan includes 28 dinner ideas. I always leave some nights open for using up leftovers or other plans that may come up.
My part-time work schedule means some late-afternoon hours. While my husband and son are perfectly capable of making dinner while I'm working, sometimes it's nice for all of us to come home to something already finished, so I'm adding a few more crockpot-friendly recipes this month.
Be sure to visit my Pinterest board for main dish recipes. I'm always pinning new recipes, so following my board is a great idea if you're looking for dinner inspiration.
1. Oriental Chicken Salad (prep everything early & throw together for a fast dinner)
2. Smothered b/s chicken thighs, roasted potatoes
3. Fried cabbage & sausage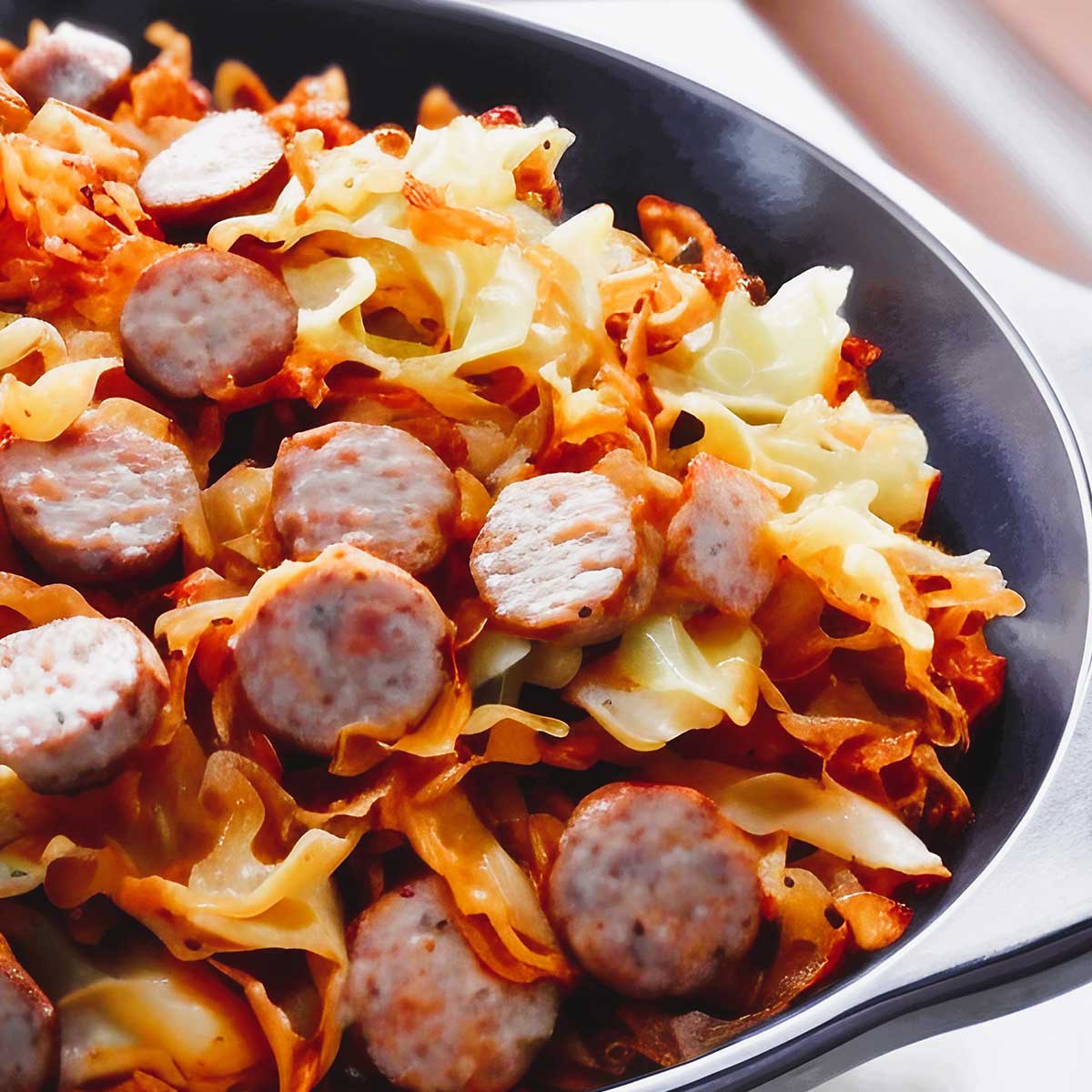 4. Smothered Baked Chicken Burritos – For my family, this was THE biggest new recipe hit of March. Use her Shredded Chicken recipe and add these refried beans
5. Sausage gravy & biscuits
6. Chicken Lazone & pasta, peas
7. *crockpot meal* Crockpot Pizza
8. Sweet Garlic Chicken, rice or roasted vegetables
9. Fish fry, homemade onion rings
10. Pasta Carbonara, peas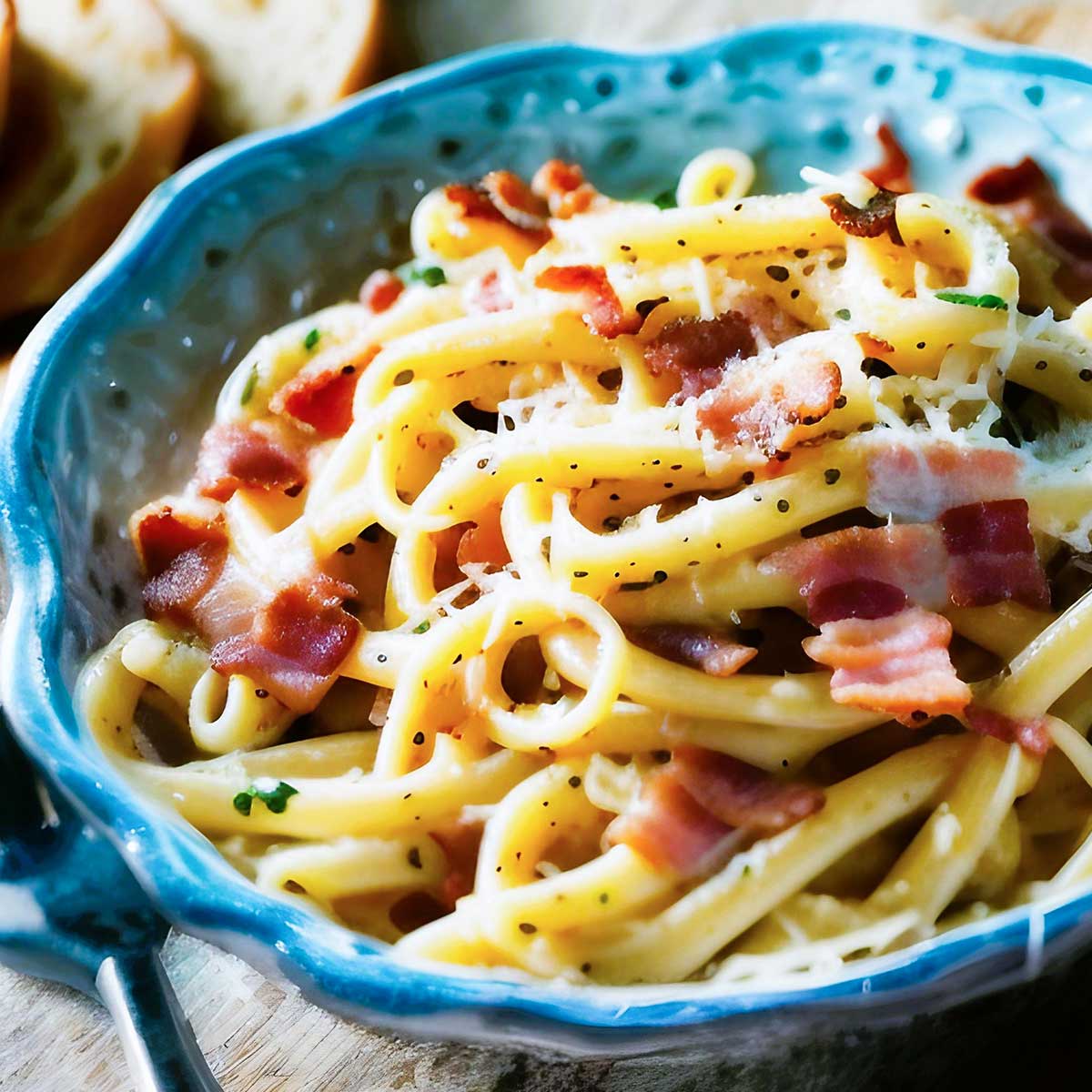 11. Sticky Asian Chicken Bites, fried rice
12. Homemade chicken noodle soup
13. *crockpot meal* Red beans & rice
14. Roasted pork loin & mushrooms, mashed potatoes
15. Easy Chicken Parmesan Bake, pasta, garlic bread
16. Bratwurst and picnic-style sides
17. *crockpot meal* Slow Cooker Thai Peanut Chicken, fried rice
18. Grilled BBQ b/s chicken thighs, roasted vegetables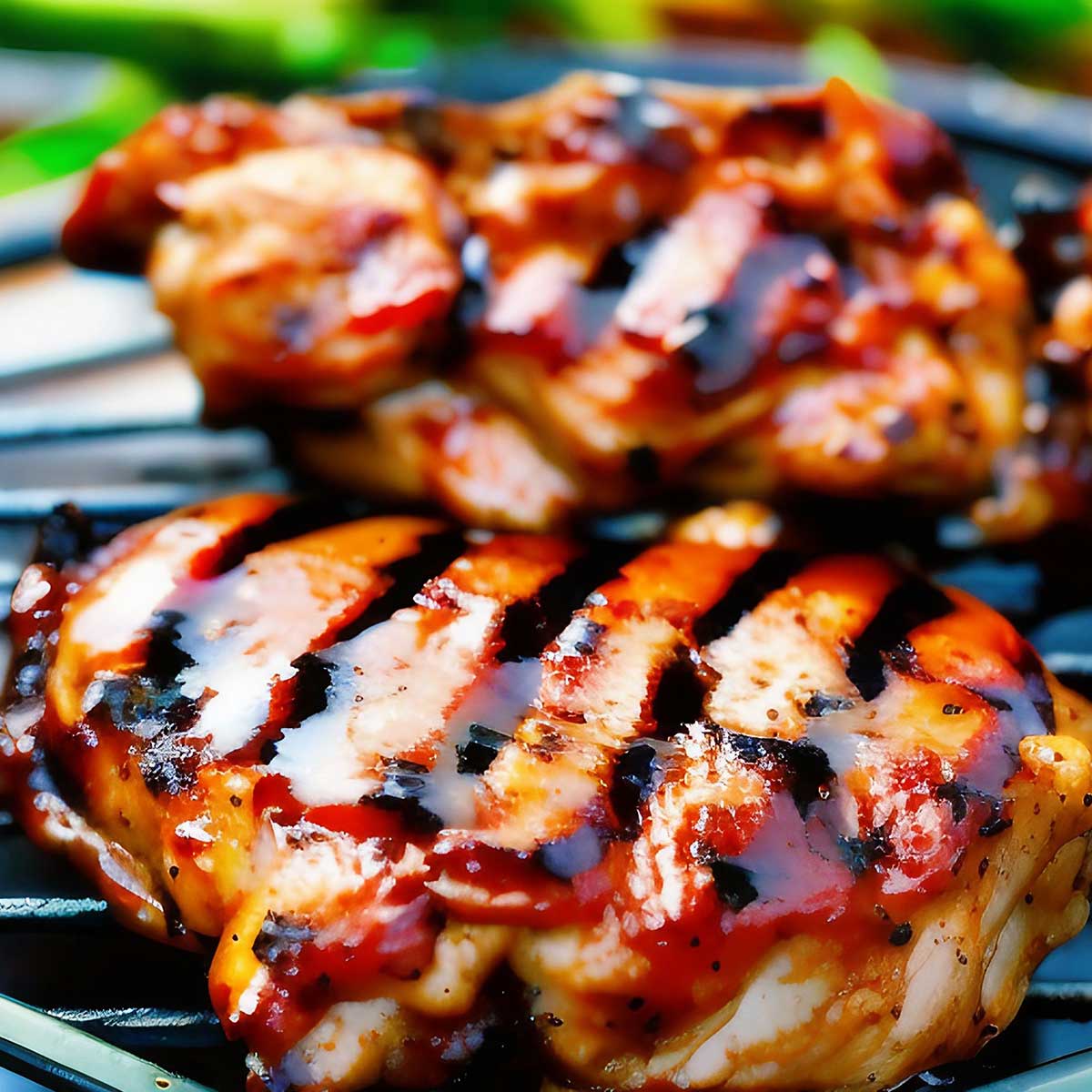 19. Beef Piroshki
20. Homemade pizza – This copykat Pizza Hut dough has been my go-to for decades — so delicious made in cast iron pans! My flavor-enhancing secret: use bacon drippings to grease the pans.
22. *crockpot meal* Slow Cooker Lasagna
23. Nachos
24. Open Faced Crab Melt Sandwich
25. Cheeseburgers, frozen fries, raw vegetables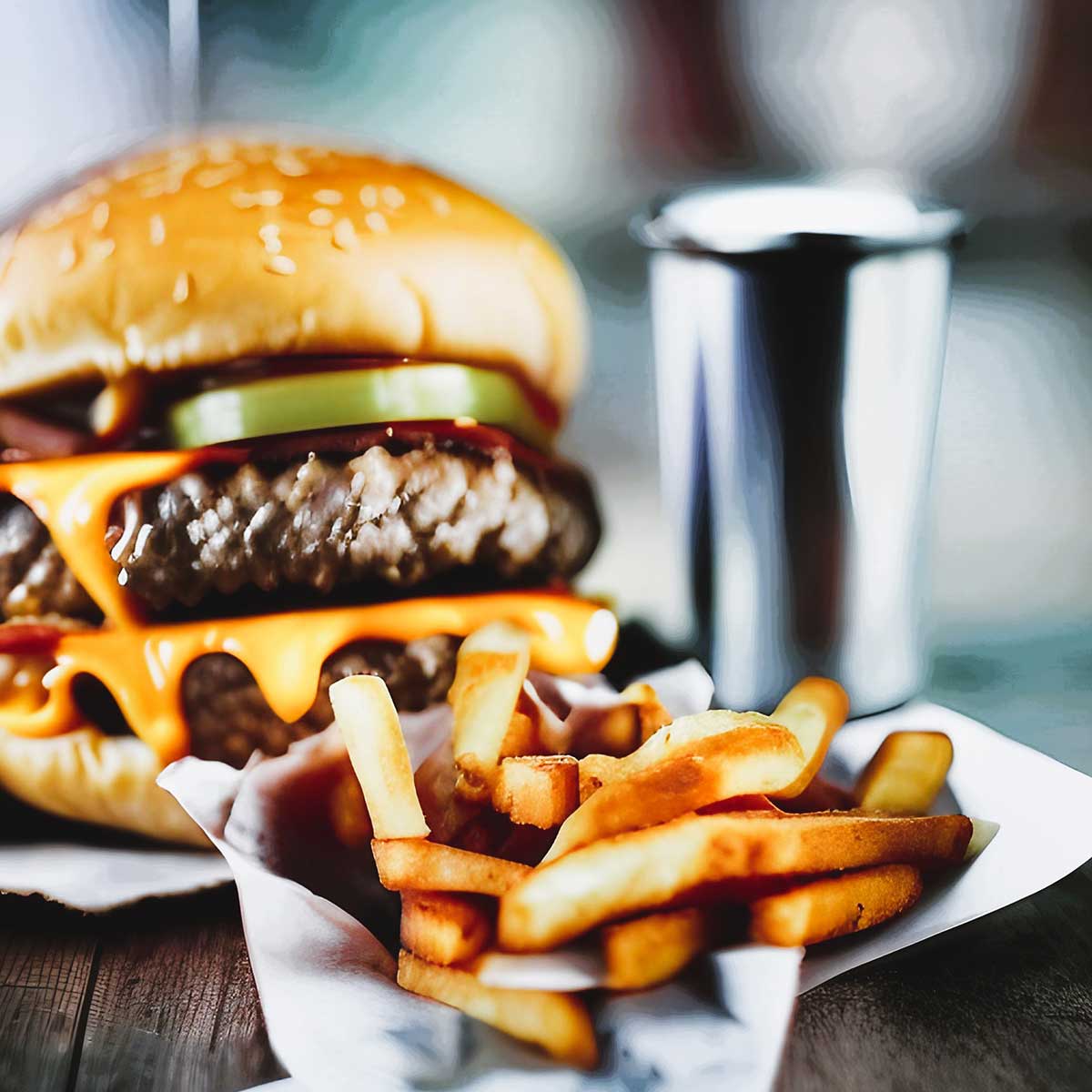 26. Campbell's One-Dish Chicken & Stuffing Bake, green beans (could try in the crockpot)
27. One-pan roasted smoked sausage, chicken & vegetables
28. Grilled steaks and fried morel mushrooms
For even more dinner ideas, click here to have my free printable monthly dinner collection sent right to your email box.
Monthly Meal Plan FAQs
I regularly get similar questions about my monthly meal plans. Here are some answers that should help.
What do we eat for breakfast, lunch, and snacks?
Breakfast – Not much. Sometimes I'll make a crockpot of steel cut oats for the week or my husband will make eggs and bacon on the weekend, maybe once or twice a month. Once in a great while my son will eat a banana for breakfast.
Honestly, I used to try pretty hard to get my boys to eat a 'good breakfast' in the morning. Eventually, I had to admit defeat. Breakfast just isn't our thing.
Lunch – Leftovers, pb&j, lunchmeat sandwiches, crackers & cheese. I've also been slightly obsessed with chicken and tater tot wraps for the past few months. So delicious!
When my younger son was in school, he was responsible for packing his own lunches. I made sure we always had bread, peanut butter, jelly, crackers, and fruit — oh, and bottled water. I'm honestly not quite sure what he packed for lunches, but I do know that I didn't have to think about it — so it was all good in my book.
Snacks – Fruit, crackers, nuts, tortilla chips.
I usually do not make desserts. If we're REALLY craving something, I'll make rice krispie treats or some chocolate pudding to use up milk.
What do I use for planning meals?
When it's time to plan, I grab my Essential Meal Planning Printables to keep myself organized and make the process EASY.
I'm kind of old-school, so I like writing everything out. As we go through the month, I review my list of dinner ideas each week. Then I can plug recipes into the days where they make sense.
Why create a monthly dinner menu?
Wondering why I plan an entire month's list of meals for dinner? It comes down to making life easier.
Between working and life in general, I don't have the time to think about meal planning. If I don't have this list of dinner ideas and actually have a plan, it's totally possible that making dinner won't happen. I also tend to get stressed out far more often if dinner plans are in doubt.
By sitting down once to do monthly menu planning, it makes everything work just a little more smoothly. For specific details, read this post on how to plan a monthly menu that works for you.
At the end of the day, my goal is always to keep things simple – which also applies to my monthly dinner menu ideas and most of the recipes I choose to use.
It doesn't hurt that making a monthly meal plan and shopping less frequently can also save money!
More Meal Planning Resources
Simple And Delicious Dinner Ideas For The Month Of May
Essential Meal Planning Printables Collection
September Dinner Ideas — Back to School Easy Meals List
Next Steps…
I hope you're inspired to use these April dinner menu ideas as a base for your own monthly menu planning!
Once you get the hang of menu planning, you'll understand why so many people love it as a way to simplify life, eat better, and even save money while eating well.
You've got this!
---
Did you enjoy this post? Know someone else who might like it? Please take a moment to share on Pinterest, Facebook, or your favorite social media… (Click the sharing buttons at the bottom of the post.) Thank you!