If you've ever been in that place where you just feel stuck and don't know how to get motivated to clean and declutter, these tips are for you!
Use these suggestions along with my top decluttering tips and ways I've found for how to clean my house to finally find the motivation to get rid of stuff you don't need and start enjoying a cleaner and tidier home.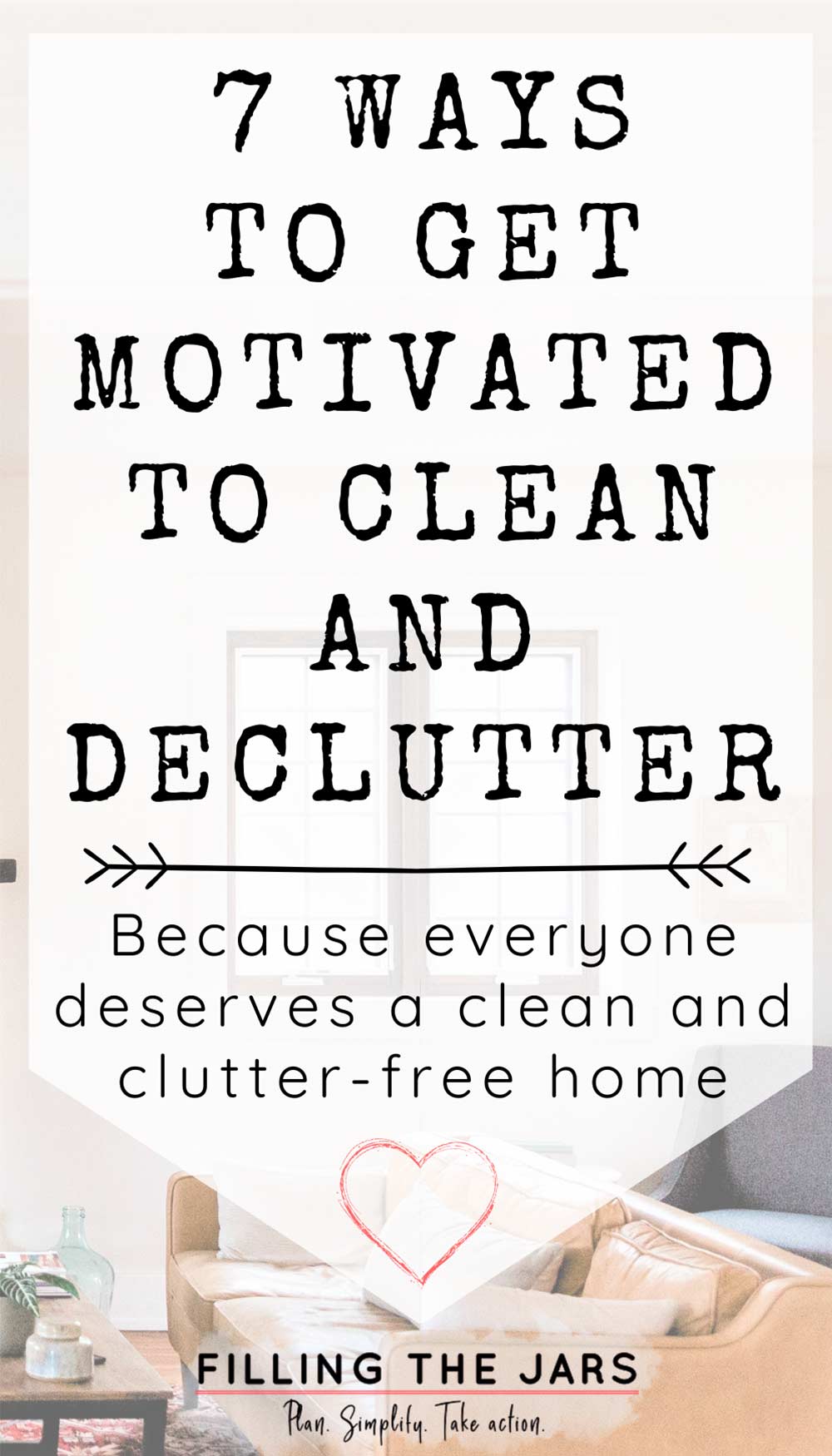 This post may contain affiliate links. If you choose to purchase through an affiliate link, I may receive a small commission at no additional cost to you. You can see my full disclaimer here.
If you've ever felt paralyzed by your clutter, then you know first hand that the struggle to declutter is REAL! You see all the clutter, know all the reasons for and benefits of decluttering, and even want to get rid of it, but you just can't.
I get it.
I'm going to be real here: I hate cleaning. Ok, it's not the actual task of cleaning that I hate — what I dislike so much is the need to move a gazillion things around just so that I'm able to clean.
It's one of my biggest pet peeves because I waste so much energy and time on moving things around that I don't feel like I have enough (of either!) to do the actual cleaning.
That's where decluttering helps. A clutter-free home is so much easier — and faster! — to clean. If the stuff is all out of the way — or even better, gone completely — then I'm more likely to DO the cleaning tasks.
And when I do the cleaning part, my home looks better and makes me feel better about being there. It's ultimately a win-win scenario, but I have to find the motivation to declutter first.
---
How to Get Motivated to Clean and Declutter
What's your motivation? Why do you want a decluttered and clean house?
For me, the decluttering switch flipped when my husband and I started talking about wanting to travel or possibly move to a new location after our children are grown and flown.
With that date drawing closer every day, I didn't want to feel trapped in a house of clutter should the opportunity to relocate suddenly present itself. I want to be able to easily pack up just our special memories and favorite things and be free to go wherever we want.
For an overthinker, that's some BIG motivation, especially since I knew it would take me a long time to declutter ALL the stuff.
And along the way in my journey, I've discovered some helpful tools and tips for finding the motivation to purge clutter from my home. Here are some tips and tools I've learned that might inspire you as well.
Make Habits
Habits take time to form, so this isn't an automatic or quick 'fix' to your motivation challenge. However, it is a LONG TERM fix because doing routines and habits eliminates the need for motivation. Check out my 4 quick and easy habits you can adopt to keep a tidy home.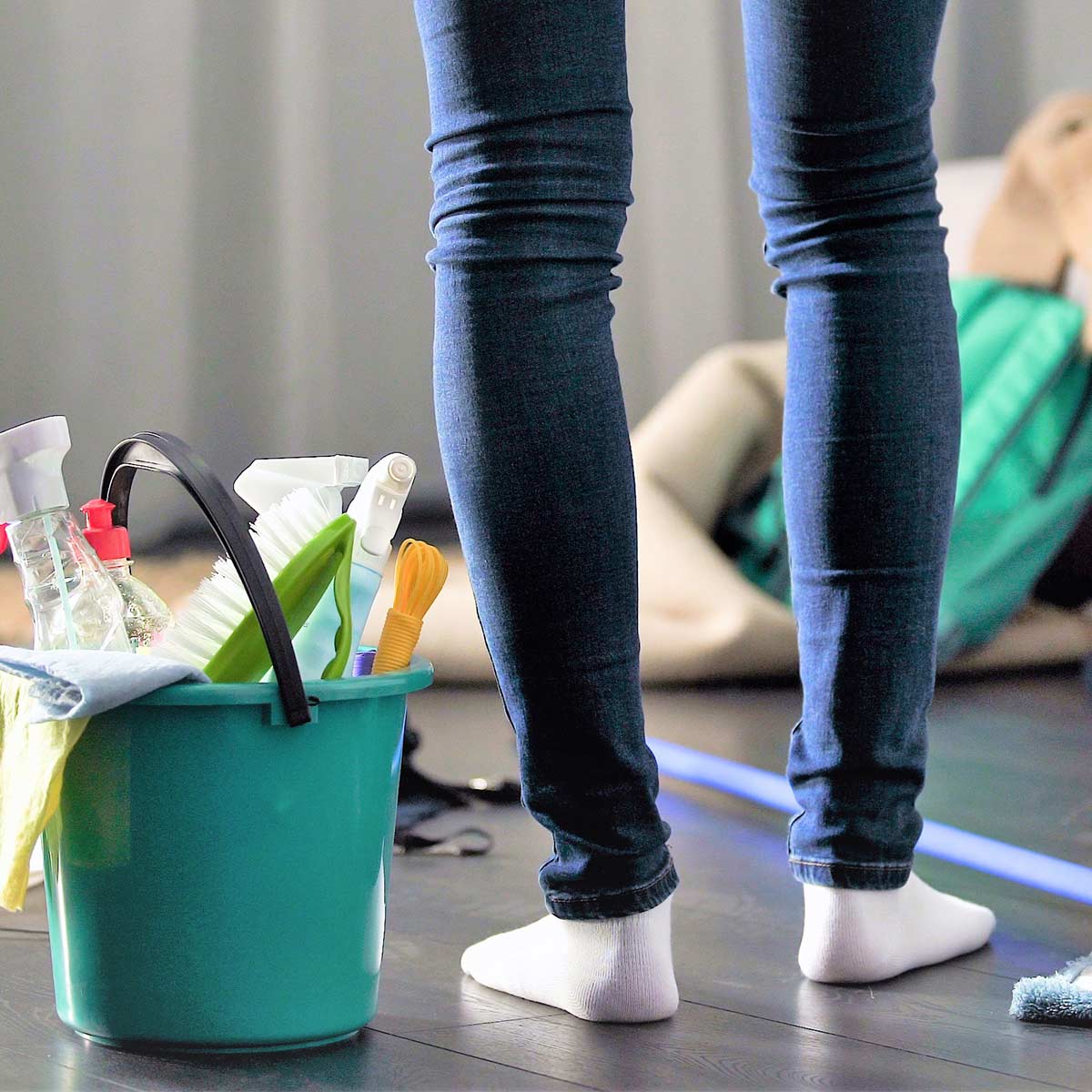 When you form these habits, you won't need to find motivation for decluttering anymore because the job will be done!
Also read: Sink Reflections by 'FlyLady' Marla Cilley
Watch Hoarders or Similar Shows
A&E Channel's show Hoarders is a show about people who have a true mental illness called hoarding disorder. The show features homes that are literally so full there is no room to walk.
I have found that you don't need to be a hoarder to get inspiration to declutter from a hoarding show. In fact, I find them motivating because they give me the inspiration to get rid of stuff we don't need – and remind me how it'll feel once the job is done.
In addition, there are videos on YouTube that are designed as "clean and declutter with me" videos. They can be very motivating for removing clutter as long as you're inspired to get up and DECLUTTER along with the show rather than just sitting and WATCHING.
Watch Marie Kondo on Netflix
If you want to approach your lack of motivation problem from a slightly different angle, try watching Tidying Up with Marie Kondo on Netflix. She gives lots of decluttering tips and storage solution ideas, along with some motivation. You'll feel inspired to get off the couch and tackle that project you've been putting off.
Just remember, if you're an overwhelmed overthinker facing a huge decluttering project, I don't recommend completely emptying rooms and then sorting as a decluttering method. So keep that in mind as you're watching. 😉
But still, I love Marie's attitude and believe it's always good to take in information and images that will keep you motivated!
---
Imagine You're Moving
Imagine you are packing up all your stuff and moving it to a different house. Moving is hard work! Do you REALLY want to physically move all your extra stuff to a new house — or pay extra to have a mover move things you don't need?
I think pretending that you're moving helps to put things in perspective because it forces you to take a closer look at items and make a call on whether to keep them or get rid of them. And I think that the idea of moving makes us all a little more ruthless in what we're willing to cull. 😉
Just as I mentioned with my own personal desire to be able to pick up and relocate quickly, the thought of moving all. your. stuff. can be GREAT motivation to declutter!
Plus, when people are moving and have their home up for sale, what do you notice? The house is ALWAYS clean!
Also Read: How to Declutter When Moving: Make It a Cinch With These Smart Tips
Change Your Mindset
So many of us feel that we need all our stuff or will get to cleaning things out another time and resign ourselves to just living in clutter. If you find yourself a victim of clutter (like I did for years), it's time for a mindset shift.
Want to know a not-so-obvious secret to how to get motivated to clean and declutter? It's by having respect and appreciation for both what you keep AND what you discard. And also realizing that what you get rid of can be the means for allowing someone else to have what they need for their own home and life.
Schedule a Party or Special Dinner
Picture this: you have a party on the calendar this coming Saturday. What do you do to get ready?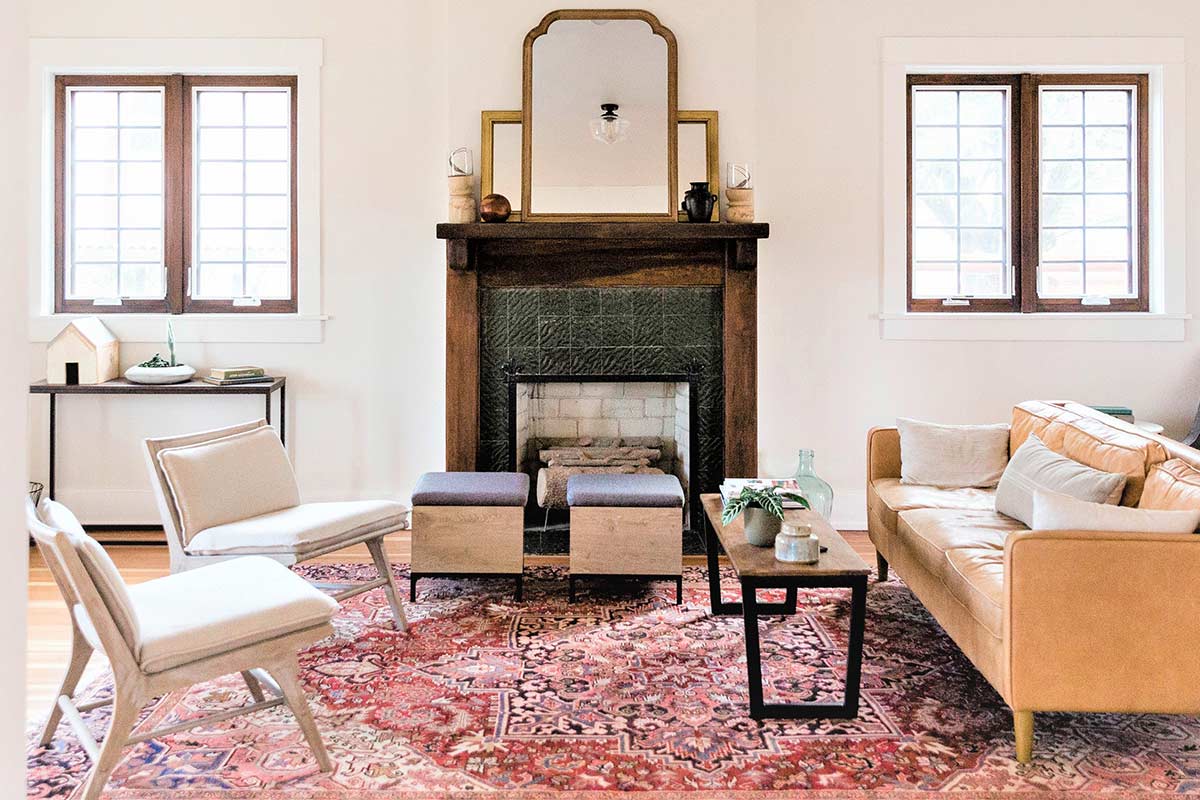 I don't know about you, but I declutter and clean! I don't want to have people over in a dirty, messy house. For me, having people over is a HUGE motivation to clean and declutter so that my house is in order and I put my "best foot forward", so to speak.
If you find yourself needing a little push in how to get motivated to clean and declutter, consider hosting a regular game night or dinner to help you get in the habit of keeping your home tidy and clean.
Use Motivational Quotes
I've said it before and I'll say it again and again because it's SO true: eliminating clutter allows you to live your best life. Take a little wisdom and inspiration from those who have come before you by reading my favorite decluttering motivational quotes.
Alternatively, if you find that using a motivational word (rather than reading quotes) helps to give you that push that you need, check out my huge list of 180+ words that you can use almost like a mantra to get (and stay) motivated to declutter.
I hope these tips help when you find yourself wondering how to get motivated to clean and declutter! If you're motivated to get started but aren't sure where to begin, I'll tell you Exactly Where to Start Decluttering Your Home and How to Start to Declutter a Room.
More Inspiration to Keep a Clean and Decluttered Home:
Need more help for regular cleaning? My 27-page Essential Cleaning Planner has everything you need!
This cleaning planner was designed to take the stress out of cleaning. Create your personal scaled-down cleaning plan, or use the checklists as-is to stay on top of the exact cleaning and maintenance tasks that will keep your home clean and comfortable.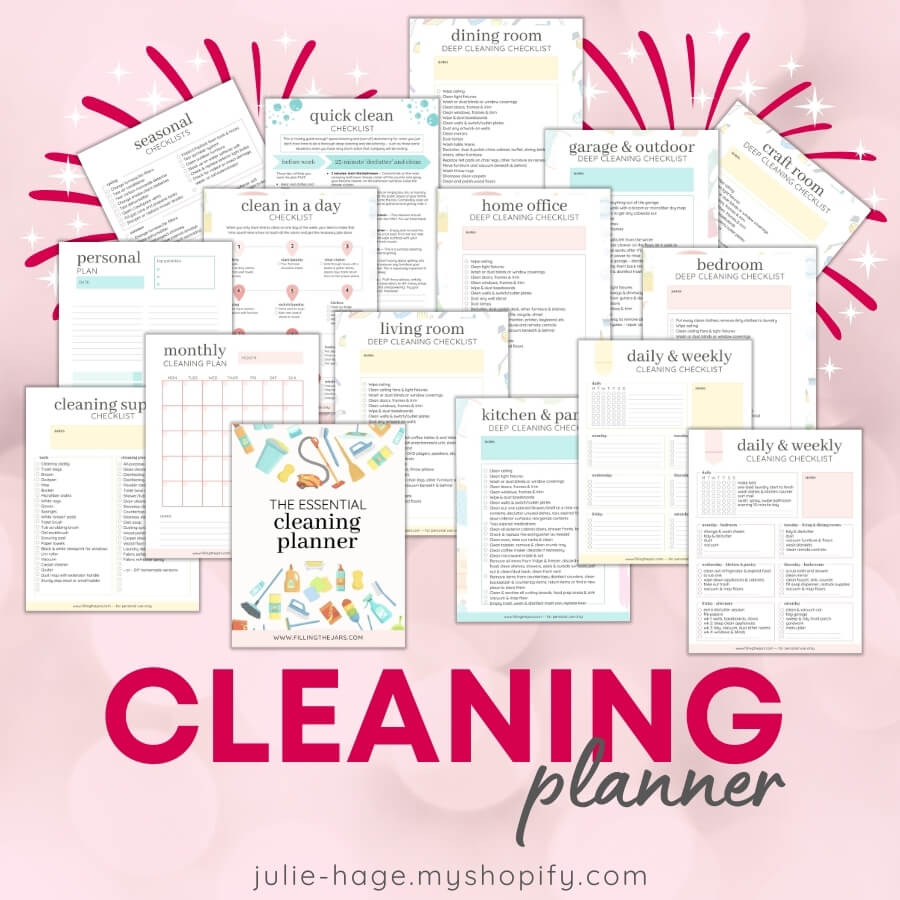 Final Thoughts on Cleaning and Decluttering
Here's the thing… There's no guaranteed 100%-easy way to get motivated to clean and declutter. It's a process — and sometimes it takes a looooong time before everything clicks and suddenly it all seems so much easier.
But I promise if you keep taking the steps and working every day toward your goal of a tidy and comfortable home, you can ABSOLUTELY do this!
Now… go declutter 10 things! Not sure where to begin? Fill out the form below to have a list sent right to your email inbox.
You've got this!
---
Did you enjoy this post? Know someone else who might like it? Please take a moment to share on Pinterest, Facebook, or your favorite social media… (Click the sharing buttons at the bottom of the post.) Thank you!