IN THIS POST: Learn how to create a school memory box that will make you feel like the most organized mom ever. It only takes a few minutes to set up, and believe me when I say it is THE easiest way to organize and store school papers and memorabilia!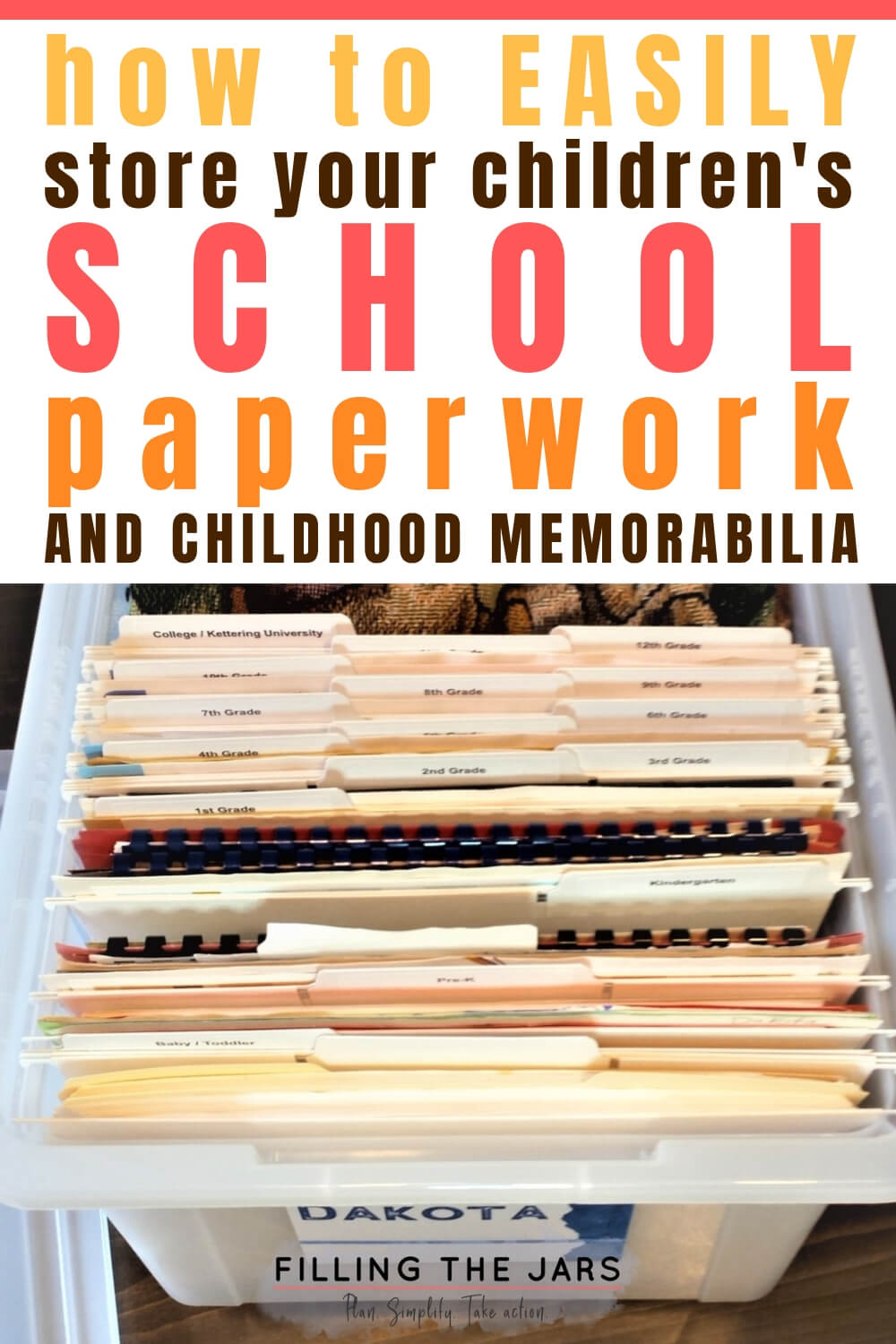 When our little ones begin school, it seems like overnight we're buried under an avalanche of stuff that comes home daily. Without a plan, figuring out how to store school memories and papers turns into an insurmountable task.

Making this memory box for school papers is the best way to set yourself up for success when it comes to keeping the 'right' papers and treasured memories for each of your children.

Tip: Do this NOW… and it doesn't matter if your little one is in preschool or about to graduate from college.

Also… don't forget to set up a system to keep track of your other household paperwork with my paper organizing tool recommendations. (Because everyday papers are just as important as school memories.)

This post may contain affiliate links. If you choose to purchase through an affiliate link, I may receive a small commission at no additional cost to you. You can see my full disclaimer here.
The Purpose of a School Memory Box
First, let's be brutally honest: You don't HAVE to keep any of your child's school papers or all those things to 'help you remember.'

The only items your child actually needs are a high school transcript and diploma. Plus, the transcript is now usually delivered electronically to colleges, so keeping a paper copy is becoming more rare.

That said, we as parents usually feel better when we keep some of those papers and memorabilia. (Think high school graduation party!) Which means this school memory box is really for us, so keep that in mind.

Honestly, it's a pretty safe bet that you will rarely look inside a memory box after your children graduate. But when you do, it's so nice to have everything in one place!

Eventually, this box of stuff will probably become your child's responsibility. Don't be sad if your child isn't as interested in those old school papers and childhood memory items as you are. 

That is also why we need to set a space limit. Don't burden them with reams of papers and bins full of kindergarten art projects and baby clothes.

Keep this whole project small and easy.

Materials You Need to Organize School Files and Memorabilia
Here's what you need to create your school memory box: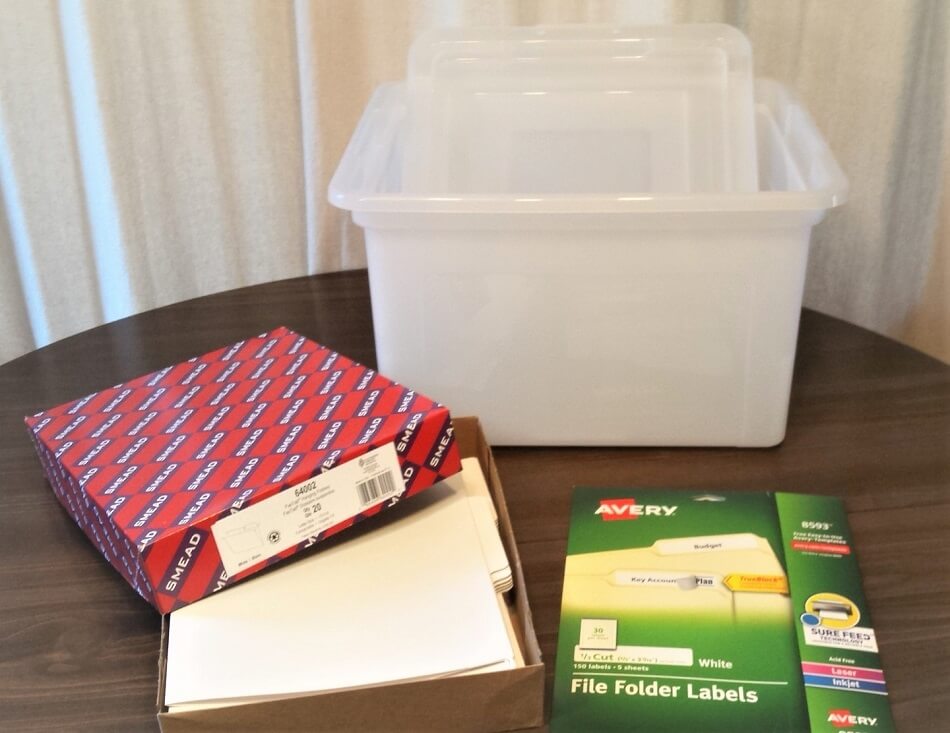 That's it! You're ready to get down to the work of organizing all those old school papers and childhood memories. 
Your Secret Weapon: The School Memories Storage Box
I know, I know… if you're staring at a mountain of papers and art projects because your child is already a few years into school, this whole process doesn't seem easy. But take heart, because it will go much faster than you think!

Here's how to create a complete school memory box step by step: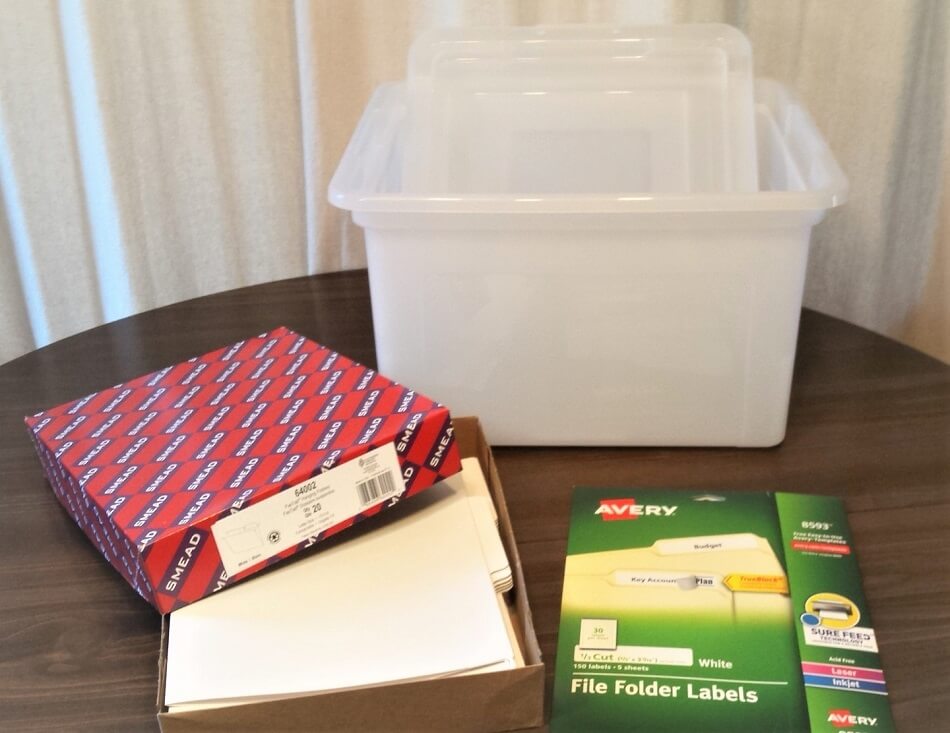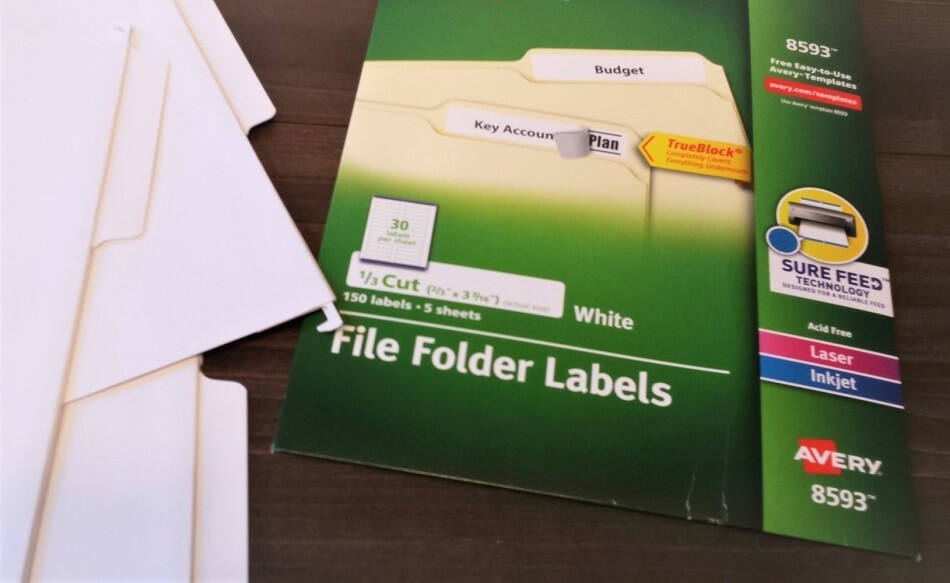 1. Set up your new box with folders.
Label folders with preschool through senior years. You could also do baby/toddler years and college if you want to keep more than just school memories.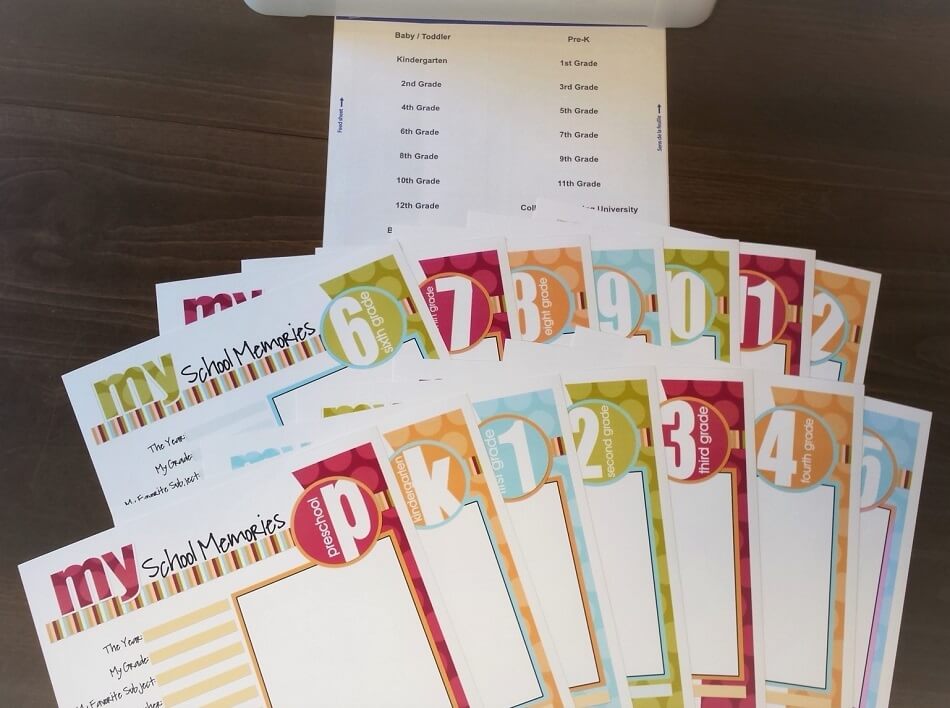 2. Print yearly information pages.
I used these free printable school year pages. They turned out so cute!

Because my children were both older when I made their memory boxes, I had to go back and fill out many years of information. I was surprised at what I had forgotten, which is why I recommend not waiting to create your own box!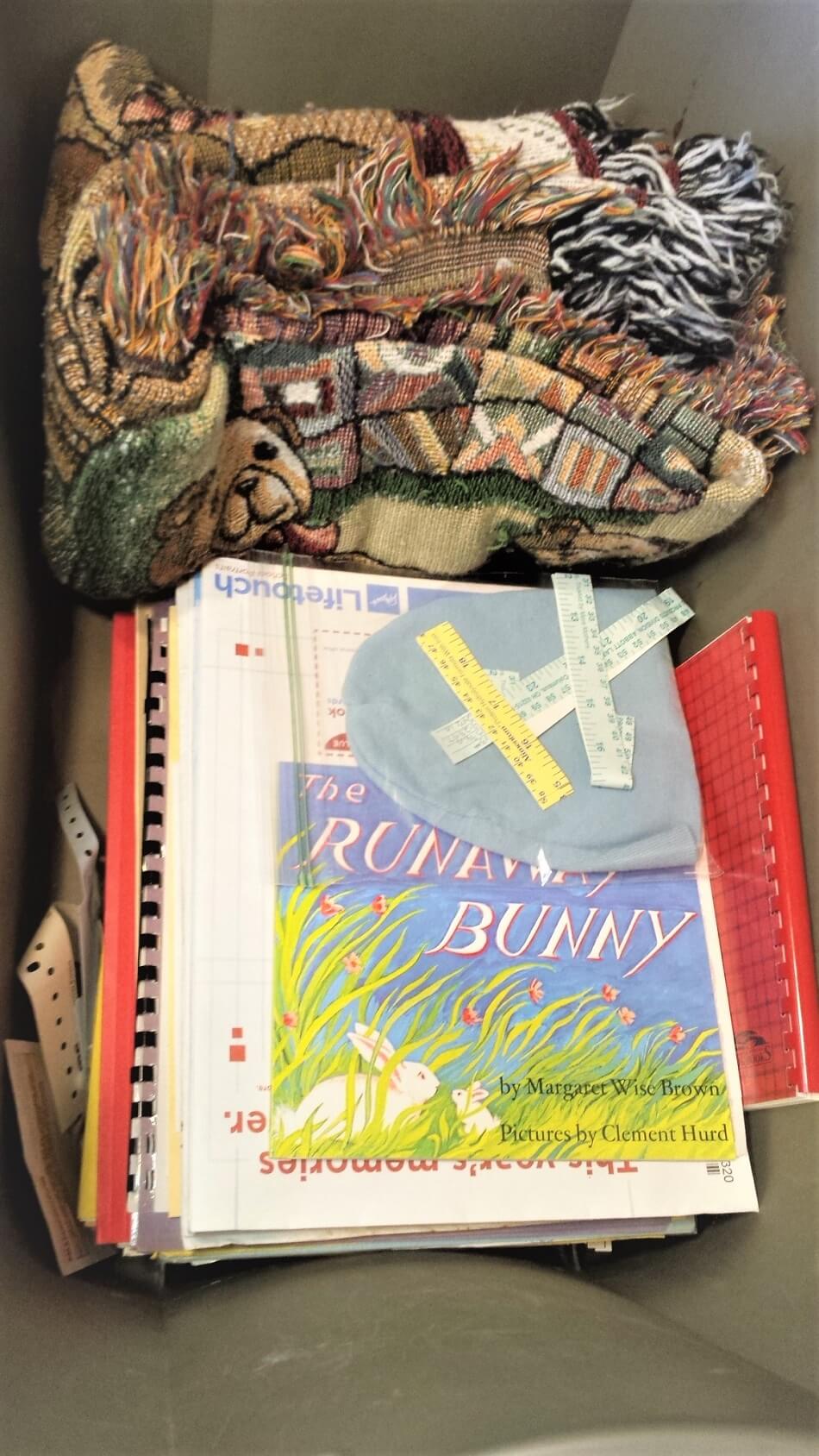 3. Gather and sort all of your child's school papers and memorabilia.
I happened to have quite a few of my son's things in a large plastic bin. I also found a bunch of his school papers in the filing cabinet, which I transferred to the new plastic hanging file box.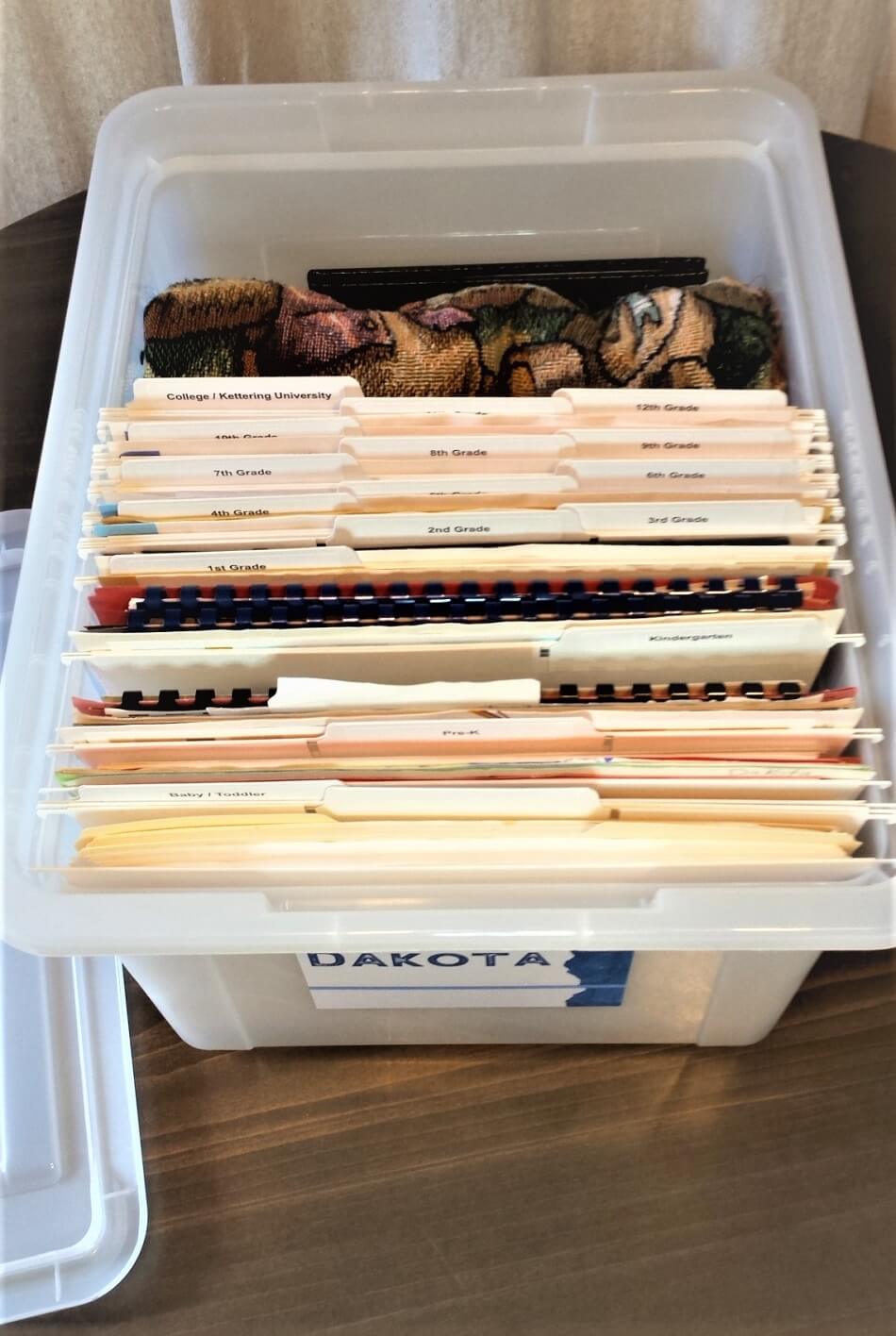 4. Place papers in the correct file year.
You'll notice that as your children get older, there are a LOT fewer papers 😉

5. Store memorabilia in the rear half of the file box.
This doesn't have to be limited to school items. You can also store other keepsakes from your children in here… special baby outfit, baby blanket, etc.

6. Make a name label for the front of the bin.
I made a label in Canva with their free graphics and then printed it on sticker paper. A label that's about 5.5″ x 4.25″ (one quarter of a U.S. regular piece of paper) works very well.
And….. you're done! The image below is my older son's completed memory box with all of his school papers, baby and toddler information, and a few memory items that I still need to keep. You know… because I'm a mom. 😉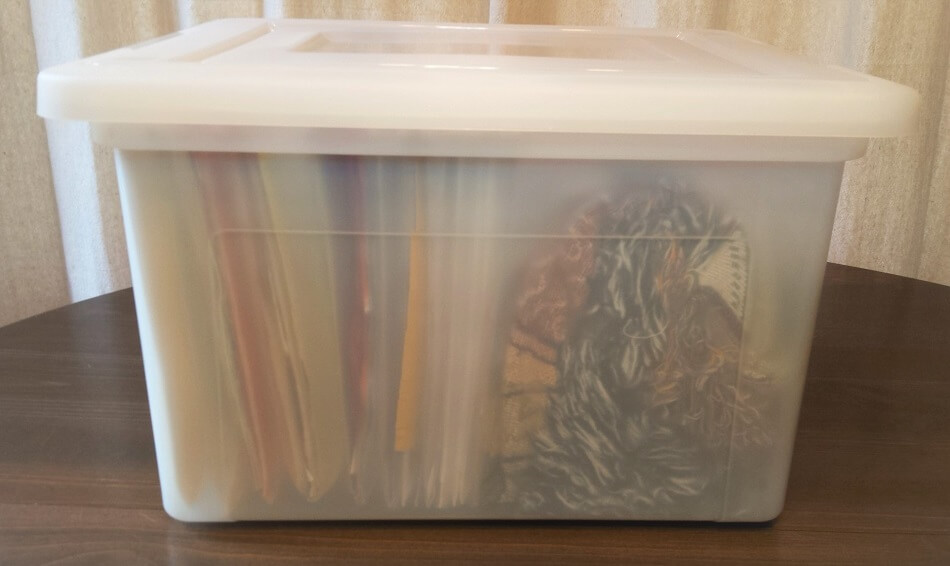 How Do You Decide What School Memorabilia to Keep?
First, toss anything that you don't remember why you saved or that's extremely damaged.
If your children are quite young, you may feel like you should keep everything — but you really don't need to.
Sort through their papers and projects each week and choose ONE item to keep. Place it in the school memory box.
Learn to cull the box annually. For each school year, keep the year-end report card and 3 or 4 special papers or projects from the year. 
Do NOT keep every progress report or the entire file of papers the teacher hands you at parent-teacher conferences.
Get a handle on all of that paper now, and you will make your life so much easier as the years progress!
More Organizing and Decluttering Help
Declutter Tips for When You're Overwhelmed With Too Much Stuff
The Simple Refrigerator Command Center You'll Actually Use
How to Organize a Small Master Closet

---
Did you find this post helpful? Please take a moment to share on Pinterest or your favorite social medial… Thank you!
Get Your FREE Quick-Start Mini Decluttering Plan
Enter your information now to receive your free printable Quick-Start Mini Declutter Plan -- get started TODAY, decide what to keep/toss, and track your progress.
Choosing to join the Filling the Jars email list means you will receive regular email communication with news, tips, and recommendations to help you on your journey to Build Your Best Life.


Filling the Jars Privacy Policy