Setting a goal to declutter and downsize can be a way to simplify your life and reduce stress at any age. Aside from potential financial benefits, it can help you live more intentionally by changing your outlook about exactly how much stuff you need to enjoy your life and your space.
One of my regular declutter tips is to declutter AS IF you were moving. But let's be honest, ACTUALLY decluttering for a move to a smaller space can feel like a seriously impossible project.
This blog post will offer decluttering tips, strategies for how to declutter your home, suggestions for changing your thoughts, and ideas to figure out which of your belongings are earning their space.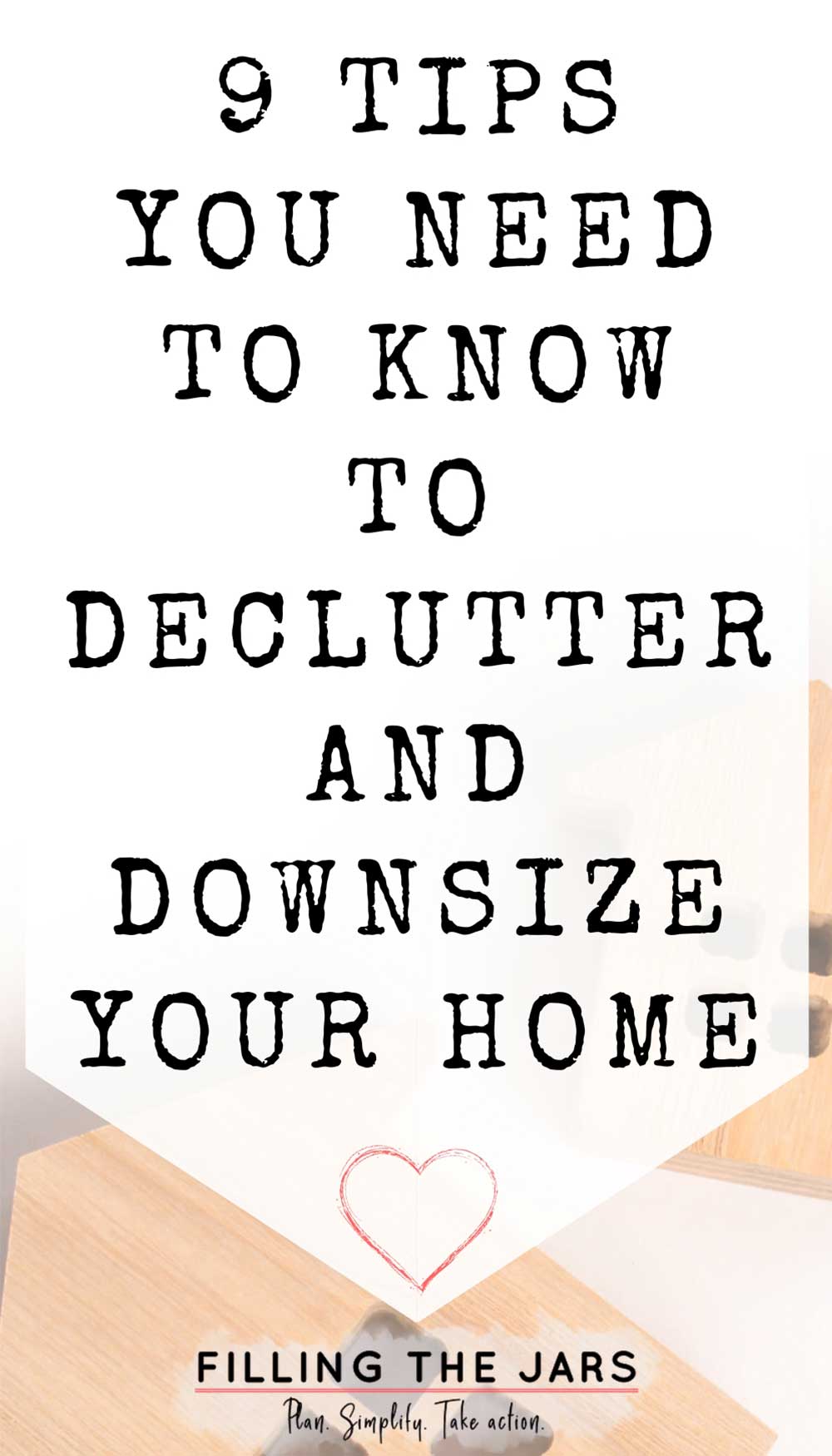 This post may contain affiliate links. If you choose to purchase through an affiliate link, I may receive a small commission at no additional cost to you. You can see my full disclaimer here.
While many people seem to think of downsizing as a step backward or some sort of negative life change, it's time to flip that script!
Let's talk about some of the benefits of downsizing and how to downsize your current space so you can feel excited about the potential change.
Embracing The Benefits Of Decluttering And Downsizing
While the process can seem overwhelming before you actually begin, decluttering your home and moving into a smaller place will actually help you to simplify your life.
I really feel one of the best benefits of decluttering and downsizing is that by living in a smaller, uncluttered space, you won't have to spend nearly as much time cleaning! I don't know about you, but I would rather be doing just about anything else.
Clearing the clutter before downsizing can also be a great way to declutter your mind. How? Decluttering before downsizing your home can help you make peace with your memories of your current space.
Further benefits of decluttering include:
Making it easier to find the things you want to use and enjoy.
Reducing the number of decisions you need to make every day.
Giving you freedom of movement because you're not encumbered by clutter.
Decluttering and downsizing may also help you save money on living expenses. The financial and physical burden of utilities and maintenance on a large home can be extreme.
Tips And Strategies For How To Declutter Before Downsizing
Clearing clutter before moving into a smaller space has many similarities to decluttering before moving. You'll need a plan and focus, so let's get to some ideas to help you get through the process.
Grab this decluttering checklist for moving or keep scrolling for more tips specific to downsizing and decluttering…
1. Set goals and intentions for your decluttering efforts
Setting goals helps keep you focused so you can finish the process in the timeframe that works for you.
Keep in mind the reasons WHY you've decided to downsize. This will help you declutter accordingly.
If your reasons all feel negative, take time every day to work through some of those feelings and build positive thoughts. New experiences, new adventures… Even if you have loved the life you've made in your current space, those new things can add an additional rich layer to your life.
You do NOT need 'things' for new experiences and adventures.
2. Make a list of the things you'll need and want in your new home
Keep this as short as possible! Think about accessibility and safety. Be aware of how much space you have in your new home.
Measure the furniture you think you want to keep. It may not fit, and that needs to be your sign to let it go. You can always wait until after your move to purchase something to replace it.
Don't stop your list at THINGS. Also, make a list of how you want your new space to FEEL.
3. Anticipate all the feelings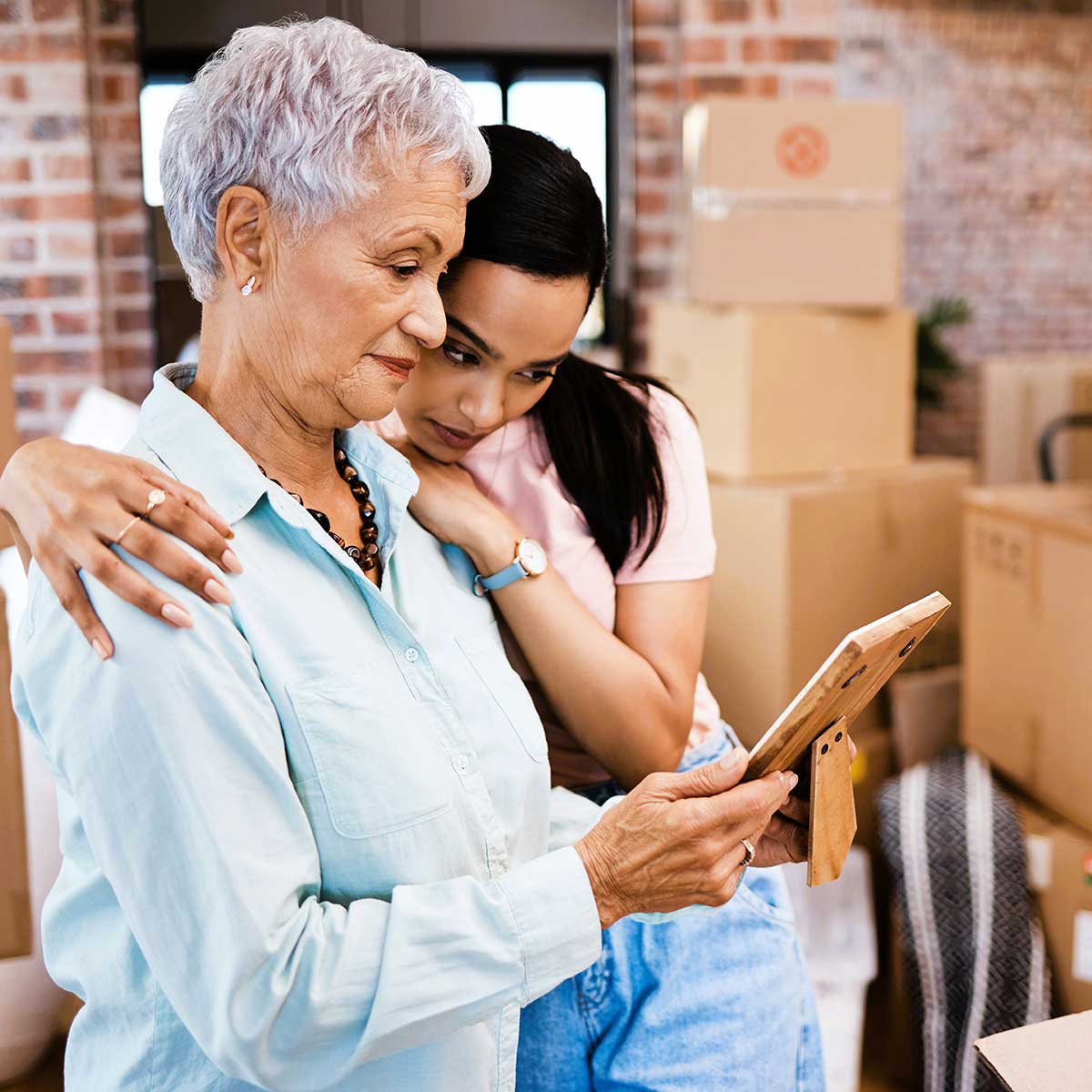 Sorting and decluttering a lifetime of belongings will take time and patience. You're going to run across items that bring up surprising amounts of memories and unexpected feelings.
Don't give up if you feel overwhelmed. Allow yourself time to feel those things and work through them.
4. Start immediately and pace yourself
Don't try to declutter everything at once.
If you've been in your home for many years, you've probably got a lot of stuff. That means there's a big job in front of you, and you want to be able to finish it without rushing through decisions.
You really don't want to be the person who tries to declutter a lifetime of belongings in one weekend and ends up putting it all into storage when you run out of time.
Related: Decluttering After 50: Tips For Dealing With A Lifetime of Stuff
5. Set clear decluttering ground rules
When decluttering, always stick to clear ground rules.
Some of my personal rules, which you can use if they work for you:
Declutter at least 10 minutes or 10 items every.single.day.
Decide which items are earning their space in your life (far fewer than you think!). Evaluate each item for how much energy it costs you (in time, space, money, physical labor) to store, maintain, and/or use it.
Donate everything instead of trying to sell it or find the 'perfect' recipient.
Get the decluttered items out of your home immediately.
Remember than YOU make the decisions, and don't let yourself make exceptions.
I have more thoughts on rules for decluttering. Feel free to hop over and read them if you need more inspiration.
6. Talk about the hard decisions early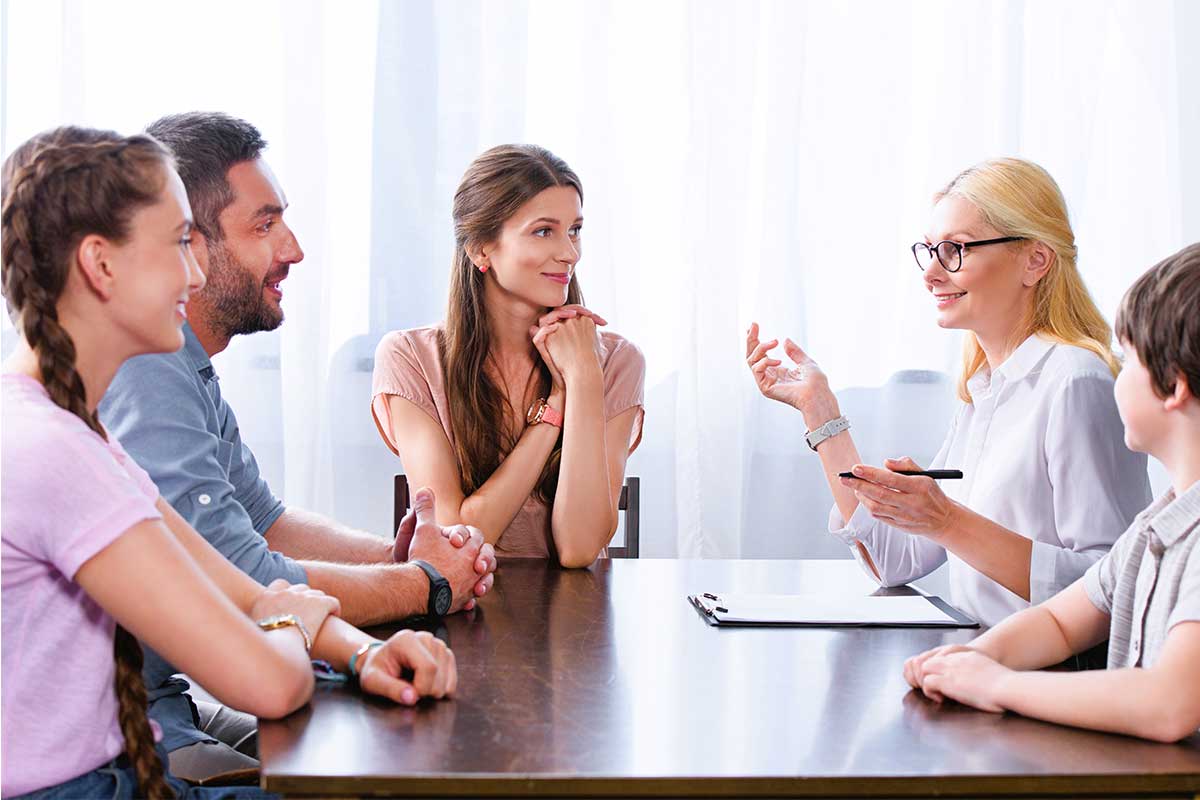 Talk to your loved ones about sentimental items early in order to avoid stress later. Remember, you have the final word in what stays or goes.
You may offer your things to friends or family members if you cannot take them with you.
Just remember that people love you, but they may not want to hold onto your stuff. Even if they accept the items, they may not keep them… and that is THEIR decision.
7. Map out decluttering room by room
Use a checklist or map to keep track of where you're working, celebrate what you've finished, and remember all the areas. Think basement storage areas or attic spaces!
This is also useful for setting a timeline and planning your daily decluttering sessions.
8. Deal with other people's stuff first
You are not the Keeper Of The Things.
If you're storing belongings for your children, family, or friends, it's time for a change. Contact them to see when they would like to pick up their stuff.
If they don't commit, be very clear about when and how you will discard their things. Remind yourself that you are not responsible for anyone's belongings other than your own. If they refuse to take responsibility, then it's absolutely okay to donate or trash those things without even sorting. Be strong.
9. Bring in help if needed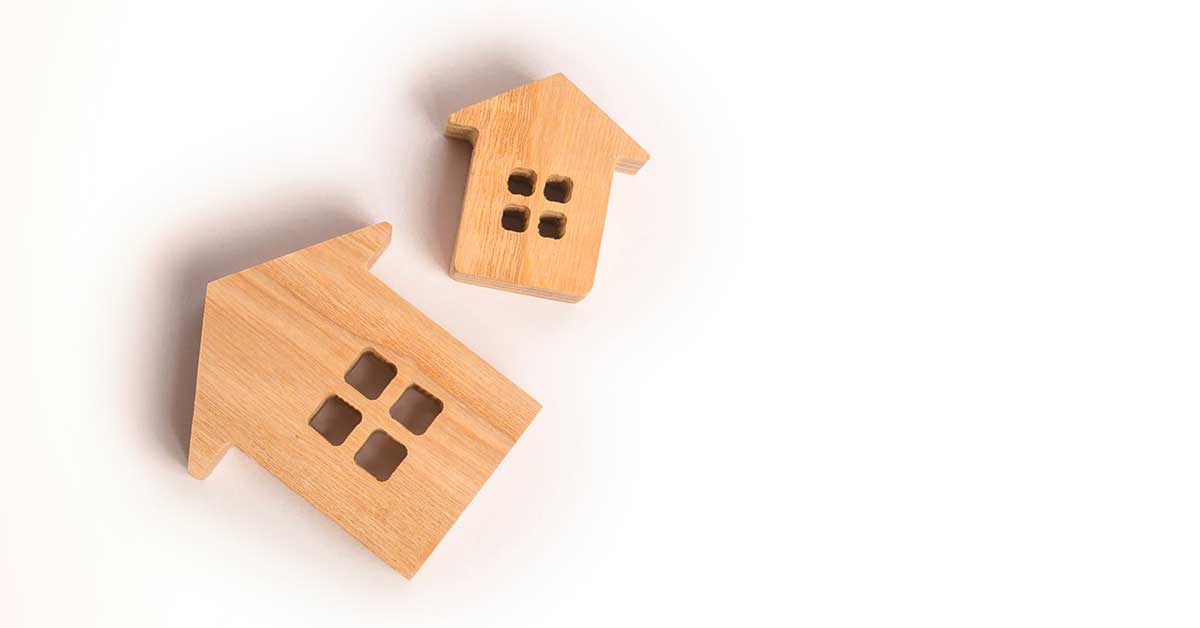 Decluttering is HARD. You may not want or be able to handle it all yourself, and that's fine!
Ask for help. Other people can pack, handle relocation and moving details, move or remove heavy objects, deliver donations, maybe even help you work through feelings and decisions. Just be very careful in choosing which people help you with which task.
What To Keep When Downsizing
The pressure to keep only the RIGHT things feels pretty intense.
Here's the thing… nobody ever keeps exactly the right things. Even after you move, you'll find a little more that needs to go and realize that you need to acquire a few other things to make your new space work the best for you.
So take some of that pressure off and let's think about this downsizing and decluttering process as a GOOD thing — no matter what your age or circumstances. Do your best when deciding what to keep, but don't agonize over trying to make the perfect decision every time.
Here are some tips for what to keep when downsizing:
Keep sentimental items that are truly special to you (focus on what you really love and read these tips for decluttering sentimental items)
Keep furniture and other items that are valuable or hard to replace (measure before moving!)
Keep items that you use regularly
Get rid of everything else!
More Decluttering Help And Inspiration
10 Takeaways From Swedish Death Cleaning That Will Inspire You To Declutter
How To Be Ruthless When Decluttering Clothes: 9 Tips For Success
33 'Too Much Stuff' Quotes That Will Motivate You To Toss The Clutter
Stop Being a Victim of Clutter [Mindset Transformation]
Concluding Thoughts…
Once you really get into the downsizing mindset, it becomes clear that it isn't just about getting rid of stuff — it's about freeing your mind and finding joy in simplicity.
By purging excess material possessions to declutter and downsize, we can create more space physically and mentally. As a result, we have more energy and motivation to focus on what truly matters in our lives.
Remember:
Letting something go is never easy. But sometimes, it's necessary.
Don't let THINGS hold you back from moving forward.
You've got this!
---
Did you enjoy this post? Know someone else who might like it? Please take a moment to share on Pinterest, Facebook, or your favorite social media… (Click the sharing buttons at the bottom of the post.) Thank you!