In keeping with my goal of trying to #InspireYourSummer – here are five quotes to make you think, to motivate you to do great work, and to help you remember what summer is supposed to be! I hope you find something here that will truly Motivate Your Summer!
Every month I like to choose a few quotes and personalize them a little bit. I usually rotate them as the background on my computer and my phone. Whenever it's time to get to work or I go to unlock my phone, it's like a little shot of inspiration. This summer I'm concentrating on relaxing, reading and learning how to work better, so I created some graphics to reflect that.
Are you making time for your important things this summer?
Are you making time for your important things this summer? Here are 5 #quotes to #inspire you! #motivationalquotes #InspireYourSummer
Click To Tweet
---
Related post: 3 Steps to Build Your Best Life EVERY DAY
---
"If you hear a voice within you saying 'you are not a painter' then by all means paint and that voice will be silenced. "
— Vincent Van Gogh
This could be work, or it could be anything in life that you think you can't do. Sometimes you just have to start doing it and prove to yourself that you are capable. Because you are!
"Deep summer is when laziness finds respectability."
— Sam Keen
Is there anything better than leaving work and worries behind to relax on a beach or lose yourself in a fabulous novel?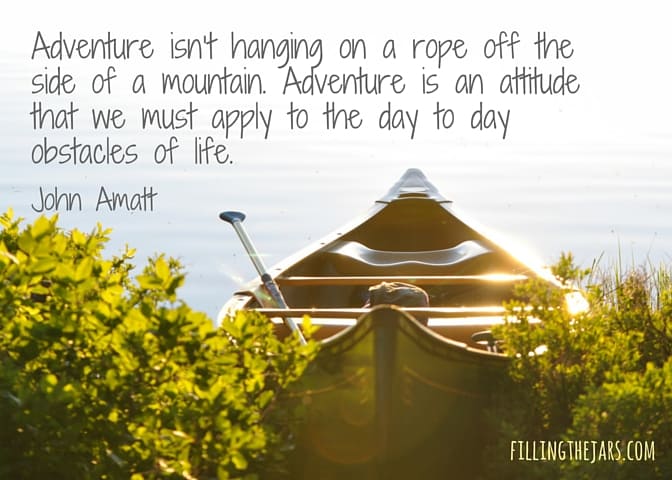 "Adventure isn't hanging on a rope off the side of a mountain. Adventure is an attitude that we must apply to the day to day obstacles of life."
— John Amatt
Even during the beauty of summer, we may face difficult things. Look upon them with an adventurous attitude, and know that you can conquer that obstacle!
"When you are at home, even if the chicken is a little burnt, what's the big deal? Relax."
— Jacques Pepin
My husband says something like this all the time, and it's usually during the insanity of preparing a big family dinner. When I saw this quote, it was just exactly what I needed to read. It's about the friends and family, not the food. Relax, enjoy the people and the conversation.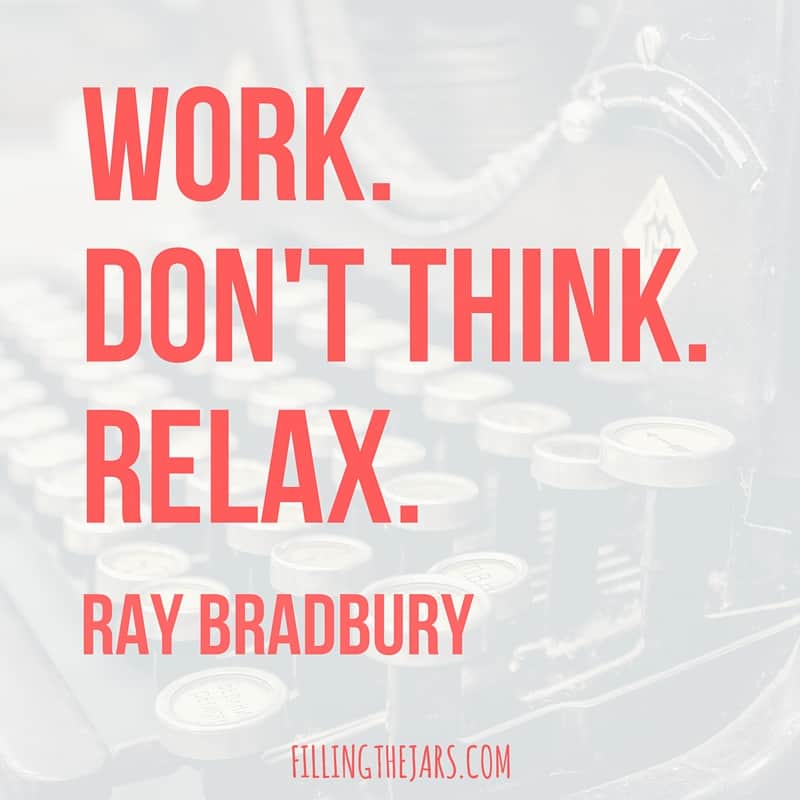 "Work. Don't think. Relax."
— Ray Bradbury
And… well… there are times when we really do need to accomplish something. For me that is writing… for my blog, for practice, or for pay. This is the current background on my computer. I smile every time I read it, and I remember that sometimes I try working too hard and I need to just let things flow.
---
Did you know all of the Filling the Jars inspirational quote graphics are available in the resource library?

---
Like this post? Use the sharing buttons to share it to Pinterest, Twitter, or Facebook!
---